New Water Features, Fountains, and Bird Baths for Spring 2022
Garden water features used to take second stage to furniture, BBQs, and other garden living essentials. Not anymore. Post-covid, with more working-age and retired homeowners spending more time at home (and, by extension, in their gardens), the appeal of a water feature has never been higher.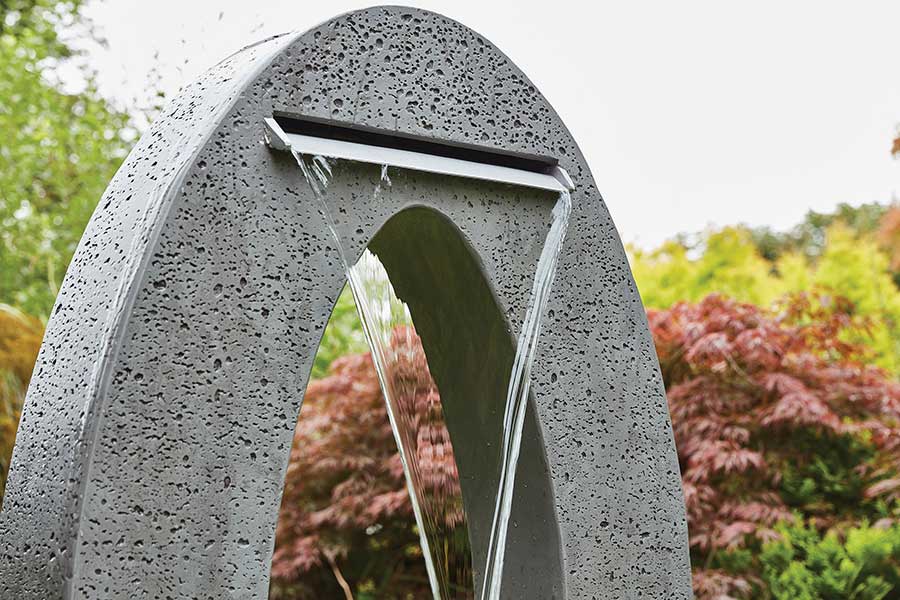 It's all part of a wider trend toward luxurious outdoor spaces for living and entertaining. At Oxford Garden Centre, our staff have reported that sales of duck baths, fountains, and other garden water features have soared in popularity since the start of the pandemic. Data from other UK garden centres would appear to back this up – one major retailer recently revealed that their water features have outsold all statues, outdoor mirrors, and solar lights combined.
In this article, we'll show off our most attractive and sustainable water features for gardens and patios. All are new for 2022 and available to buy online or in store at our Oxford location. P.S., don't forget to make the most of our Free Local Delivery service if you live in an OX postcode…
Traditional water features
Before we profile our favourite traditional water features, a quick note: All of our Smart Garden traditional fountains are self-contained – i.e. they don't need a mains power supply. All you need to do is to add water yourself and allow it to be recycled through the water feature. Easy-peasy.
For keeping it simple, nothing beats the Smart Garden Queensbury Water Fountain (£129.99). With its classic, ornate design, this traditional fountain serves as the perfect focal point to any garden or patio. As mentioned, the design constantly re-circulates water using a solar pump – no need to wire into the mains.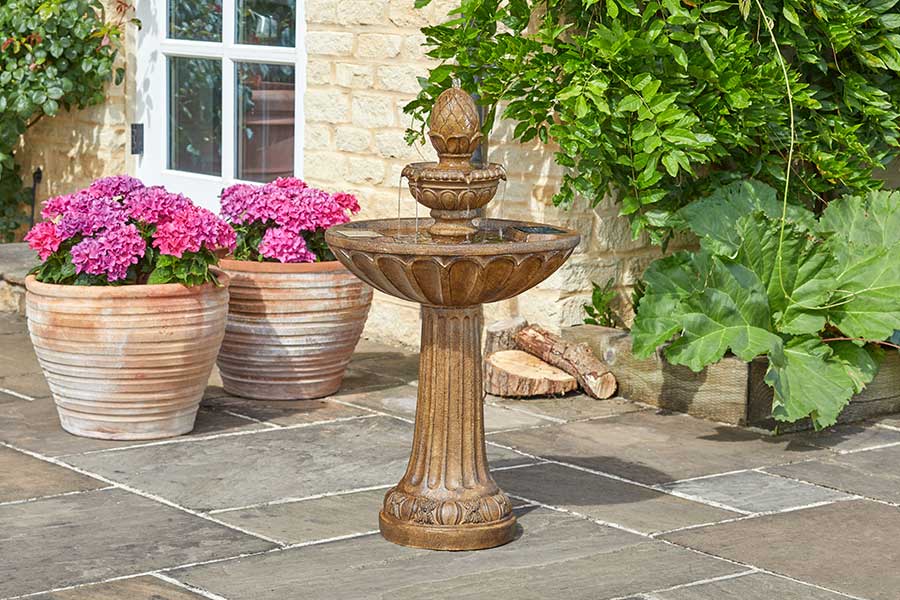 Bird-lovers will appreciate the nifty Smart Garden Duck Family Water Fountain (£129.99), which comes with in-built shading to better attract flying guests. Indeed, birdbaths such as these are making somewhat of a comeback, with home-bound gardeners increasingly opting for plants and garden features that attract wildlife – not just for their looks.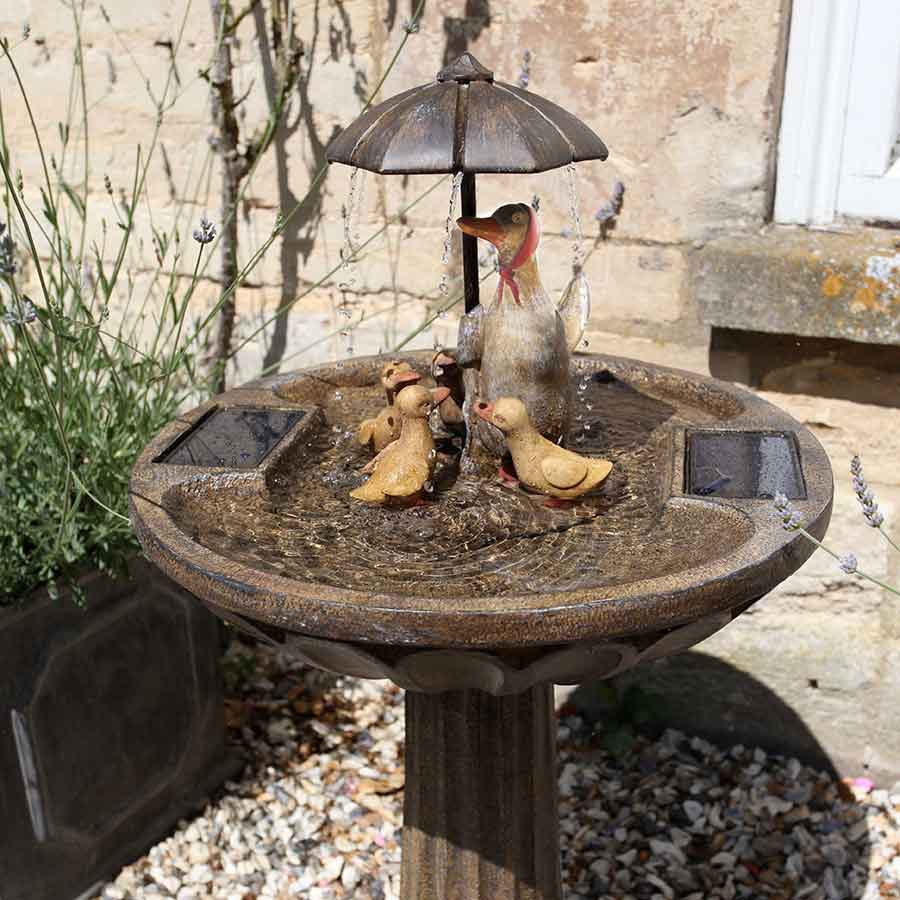 For a more elaborate water feature, we suggest either Smart Garden Genoa Cascade Water Feature (£99.99) or the Smart Garden Wychwood Falls Water Feature (£129.99). Both are distinguished by their creative design of twists and falls, with solar power used to pump the water along its winding course.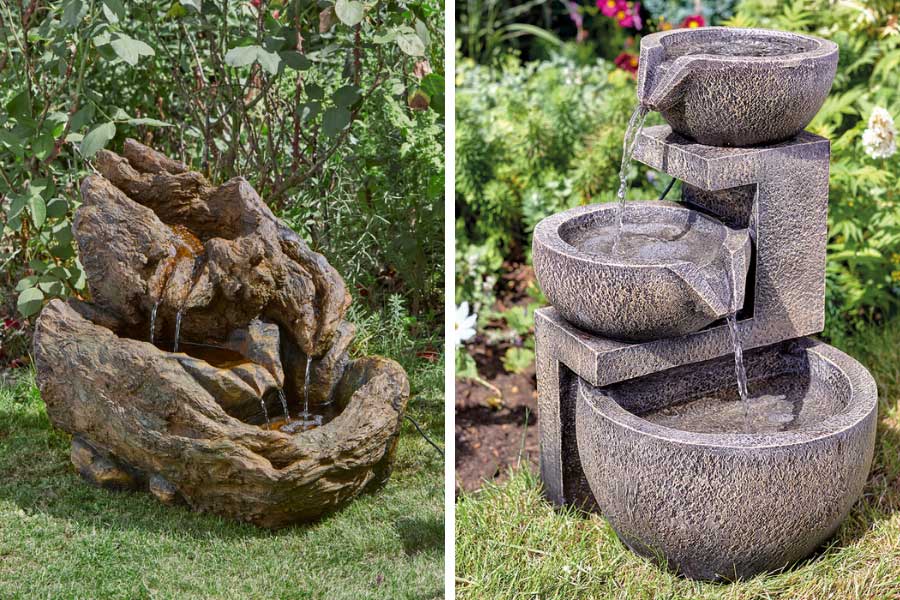 Modern water features
If big, bold, and contemporary is your thing, look no further than our range of stunning Kelkay water features. At the budget end, the Illusion Falls Water Feature (£299.99) captures the best of Kelkay's style – fun, creative, and classy. It features LED lighting cleverly built into the design for a subtle illusion effect. It's also the smallest water feature in our contemporary range, with dimensions of 795x390x410mm.
Other Kelkay highlights include the Spiral Showers Water Feature (£499.99). Made from glassfibre reinforced concrete, it stands at over a metre tall at 1040x400x400mm. Another eye-catcher is the Cascading Moon Water Feature (£499.99), with its perfect sphere that lets the water run across with a tranquil effect.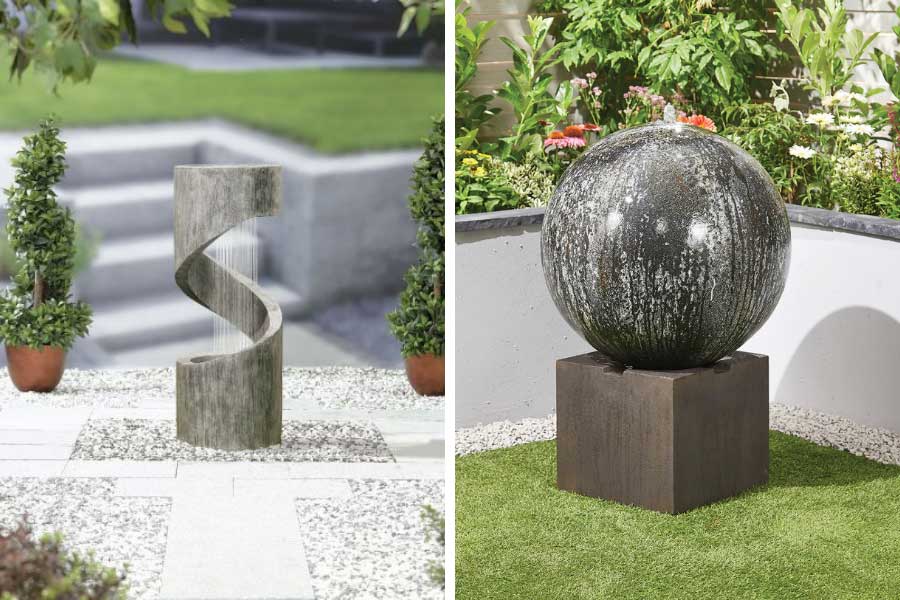 The jewel in the crown, though, is the showstopping Blade Water Feature (£899.99). Boasting dimensions of 1500x1070x700mm (HxWxD), this oval-shaped behemoth is made to be noticed and admired in any garden big or small. The fountain itself is made from a durable polyresin that mimics the appearance of natural stone.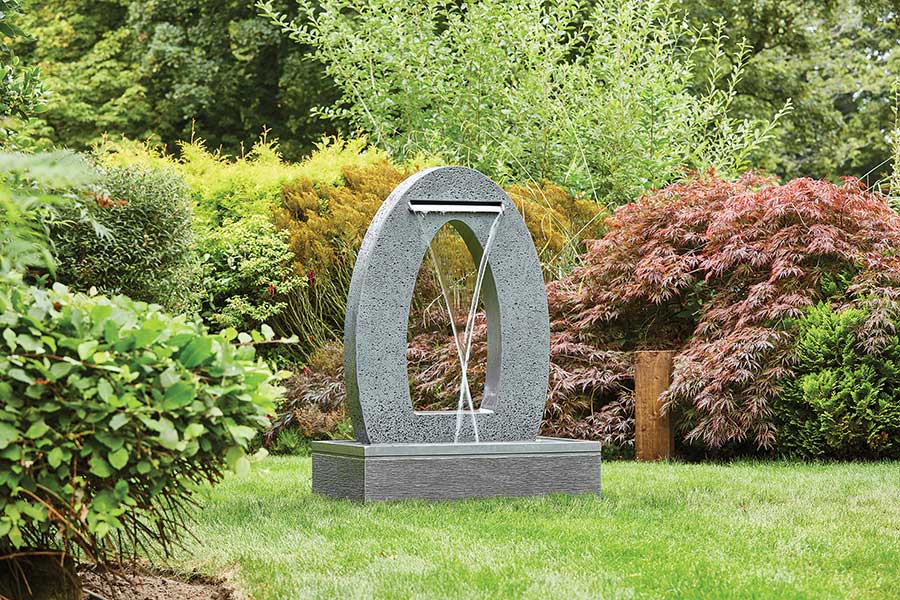 All of our fountains, bird baths, and creative water features are available now for Free Local Delivery to OX postcodes. You can take advantage of this offer both online and in our Oxford store, where all our water features are on display. If you have any questions about our Smart Garden and Kelkay water features, please reach out to the OGC team via phone or email.