How to Create a Perfect Garden for Hosting Guests
Summer is near, and a widespread sense of optimism is all around. With Covid restrictions lifting and household savings at record highs, the chance to entertain guests in a newly-jazzed up garden is an appealing one.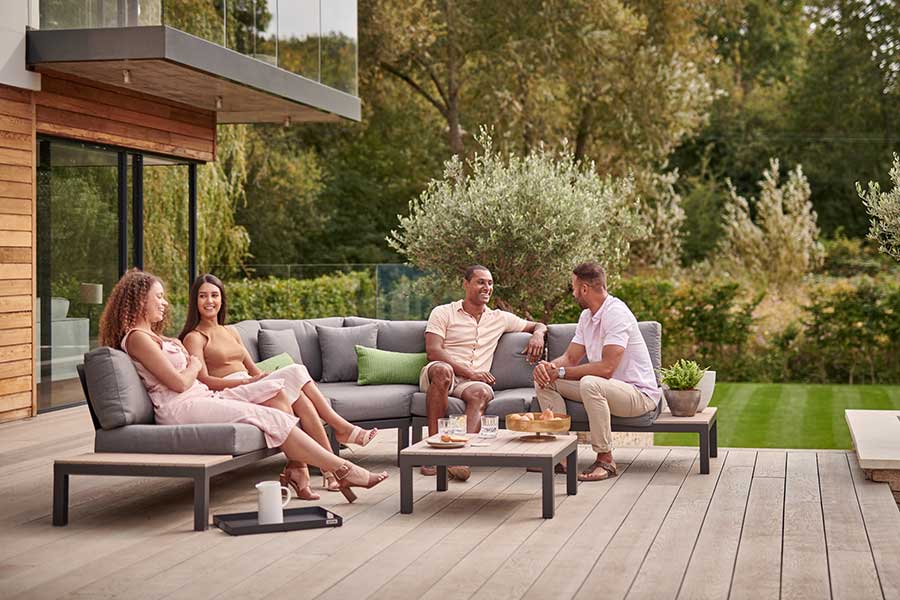 But just what makes an outdoor space better for to hosting visitors? The answer: turn your garden into an extension of your living room. In this article, we explore the three key ingredients to a successful outdoor living area, and how to incorporate them into your garden. Out tips will soon have you hosting successful garden parties, barbecues, and outdoor meals – just like the good old days.
Comfy seating options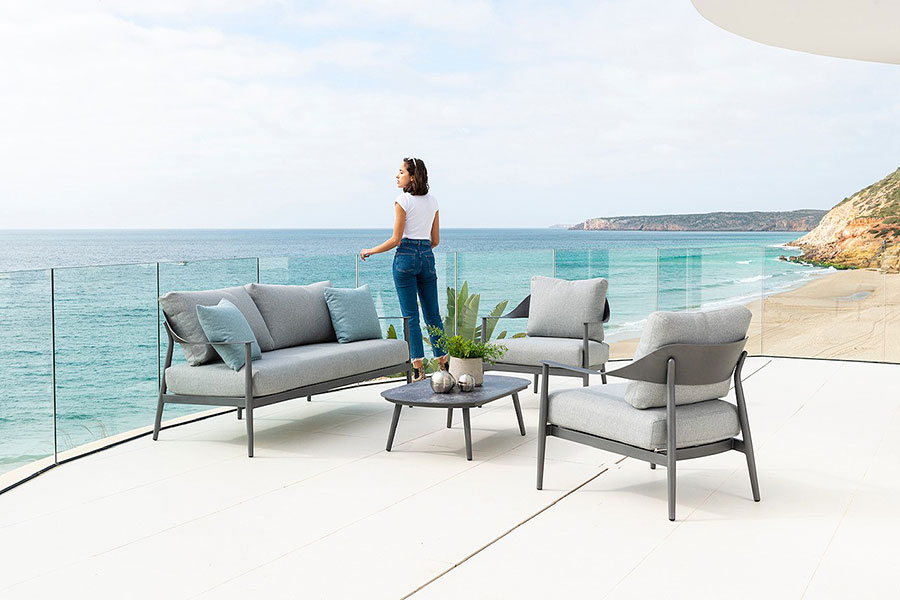 If the goal is to replicate the best parts of a living room in your garden, start with a sofa. After all, it's the one piece of furniture just couldn't imagine a living room without
Shopping for a garden sofa is a little different from picking out a living room sofa. You need to ensure that the sofa is 100% weatherproof, so it can be left outdoors all year round. This is one of many reasons why Kettler is our go-to brand for luxury outdoor furniture that withstands the elements.
A prime example is Kettler's Palma Corner Set with Table (£1,849.99), which boasts a sumptuous shell made from UV/weatherproof wicker. It seats up to eight people total – more than enough for "rule of six" gatherings this summer. Meanwhile, lazy loungers will love Kettler's hanging egg chairs: Palma Single Cocoon (£389.99) and Double Cocoon (£549.99). These are ideal for whiling away the hours in the garden – reading a book, listening to music, or even enjoying a snooze.
For more flexibility, you might want to invest in Alexander Rose's Rimini Lounge Set (£1,799, was £1,999). This stunning set boasts a three-seater sofa and two lounge chairs with luxurious deep cushions, plus a ceramic-effect glass coffee tabletop. Plenty of room for guests, with drinks and nibbles the ideal accompaniment.
Reliable cooking and grilling
The last 12 months have seen the British public re-discover the joys of al fresco dining. If you fancy a proper outdoor eating and drinking area for your garden, make sure to invest in a quality machine that won't let you down at dinnertime.
Let's start with the basics: a reliable barbecue. At Oxford Garden Centre, we stock several BBQ's by Weber, whose gas and charcoal grills are a tried-and-trusted option for outdoor cooking. Our favourite is the high-performance Weber Spirit II E-210 Gas Barbecue (£494.99) with 10 year warranty. For gardens without much space, Weber's Compact Kettle Barbecue (£89.00) and Q1200 Gas Barbecue with Stand (£299.99) offer a compact solution.
If a standalone BBQ doesn't cut it, try something more ambitious. New for 2021, Kettler's epic Neo Outdoor Kitchen (£5,999) is the last word in outdoor eating. This stainless-steel wonder incorporates a six-burner BBQ, double-door bar fridge, sink, storage, and white marble top. It's now available to pre-order, with delivery from mid-May 2021 onwards and full installation included.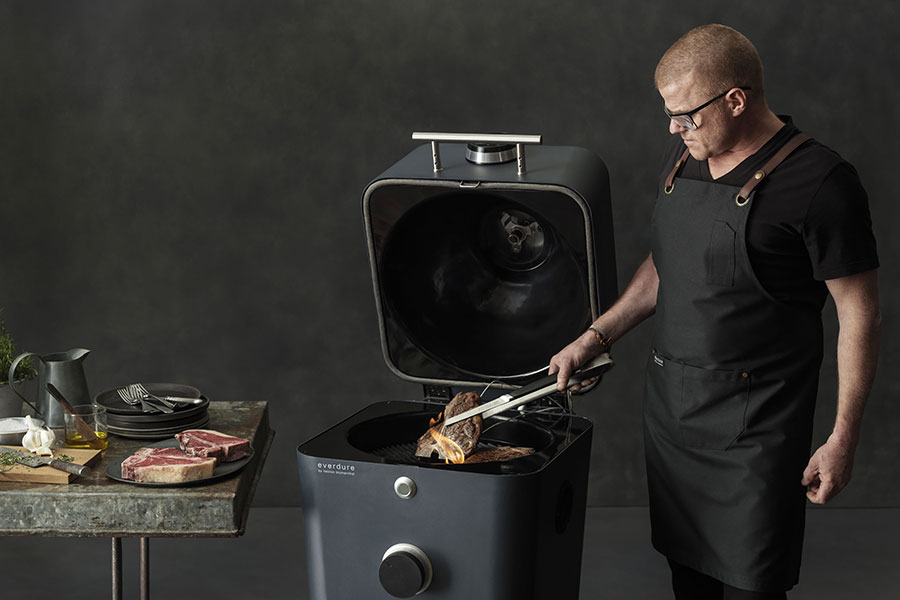 Finally, we're proud to offer Heston Blumenthal's new range of barbecues. These include the all-singing, all-dancing Everdure 4K Outdoor Cooker (£1,999), which "blends the convenience of gas cooking with the distinct smoky flavours of an authentic BBQ" – in short, anything than can be cooked in a kitchen oven can also be cooked in a 4K. Mid-range alternatives include Heston's Furnace Gas BBQ (£749) and Force Gas BBQ (£649), both coming with stands and the option of a cover to suit.
A well-lit garden space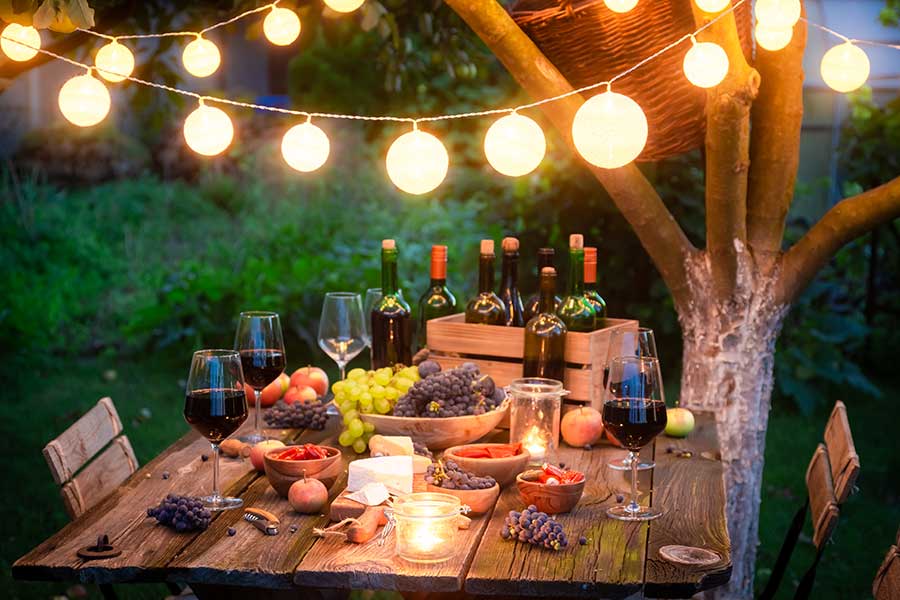 Even as the sun drops, many of us like to linger in the garden, especially during summer. As such, it's important to ensure your outdoor space is well-lit – not just to maximise time spent outdoors, but for safety reasons, too. Guests are more likely to trip on unseen nooks in your deck or patio if the lighting is not good enough.
One option is to drape a pergola, arch, or other garden structure with string lights, or install stake lights or path markers. Alternatively, we've seen a recent surge in popularity of solar-charging lanterns with no cables, with customers liking their eco-friendly and manoeuvrable designs. One such lantern is the Smart Garden Peacock Lantern (£19.99), which offers at least 6 hours of operating time when fully charged.
For a completely different lighting solution, from August 2021 we'll be stocking LED illuminated parasols by Kettler. These come with a sturdy base, solar-powered lights, and a built-in wireless speaker system.
We hope you've been inspired to create an outdoor living space that friends and family will rave about. All Oxford Garden Centre products are available through our online store, with free local delivery included for customers with an OX postcode. You can also see our products up close – from Kettler and Heston BBQs to luxury outdoor furniture – at our socially distanced garden centre.
For more information about lead times on items scheduled for May through August, please reach out to a team member.