Upgrade Your Outdoor Dining with Heston Blumenthal BBQs
At Oxford Garden Centre, we're always on the lookout for innovative new products. So imagine our excitement last year when the great Heston Blumenthal announced his brand new product line: Everdure Barbeques by Heston.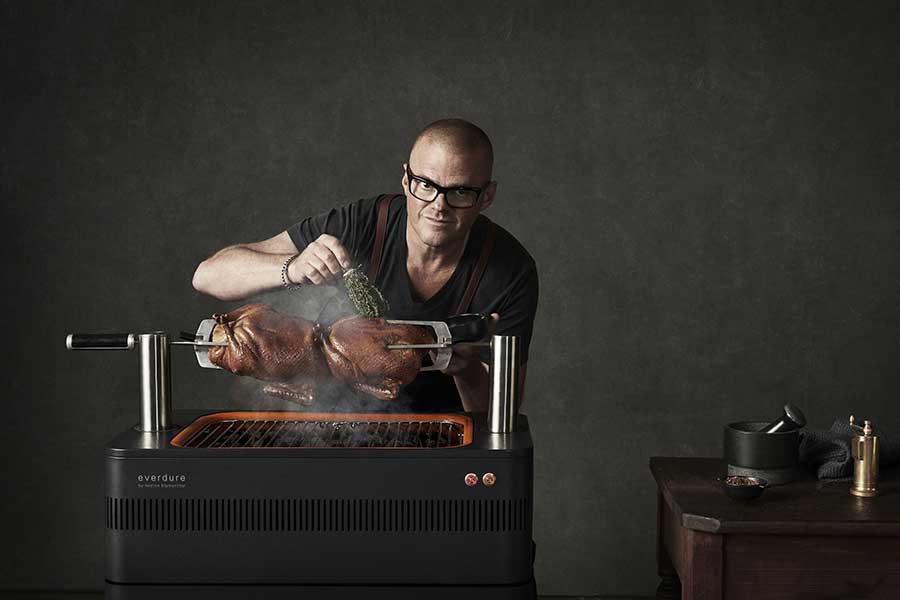 As Britain's most maverick chef, Heston is known for his uncompromising attitude to cooking. He's taken the same approach to designing these BBQS, with cutting-edge tech meeting chic aesthetics. Each of our four available Heston BBQs offers a perfect blend of high-performance cooking and stylish design work – from the epic 4K Outdoor Cooker to the ultra-compact Cube BBQ.
Heston adds: "Over 20 years I've learnt how to get the best out of ingredients. By incorporating some of my favourite techniques into these designs, I've created what some might call a 3 Michelin star barbeque range."
In this article, we review each of our four Heston BBQs so you can decide which one is best for your outdoor dining needs. Remember: we offer free local delivery for all BBQs and accessories.
4K Outdoor Cooker with Cover - £1,799.99
Anything you can cook in a domestic oven, you can cook on the 4K – that's the appeal of Heston's flagship BBQ in Graphite or Orange. This monster unit can do everything from bake bread and cook pizza to smoke, grill, or even slow-cook meat.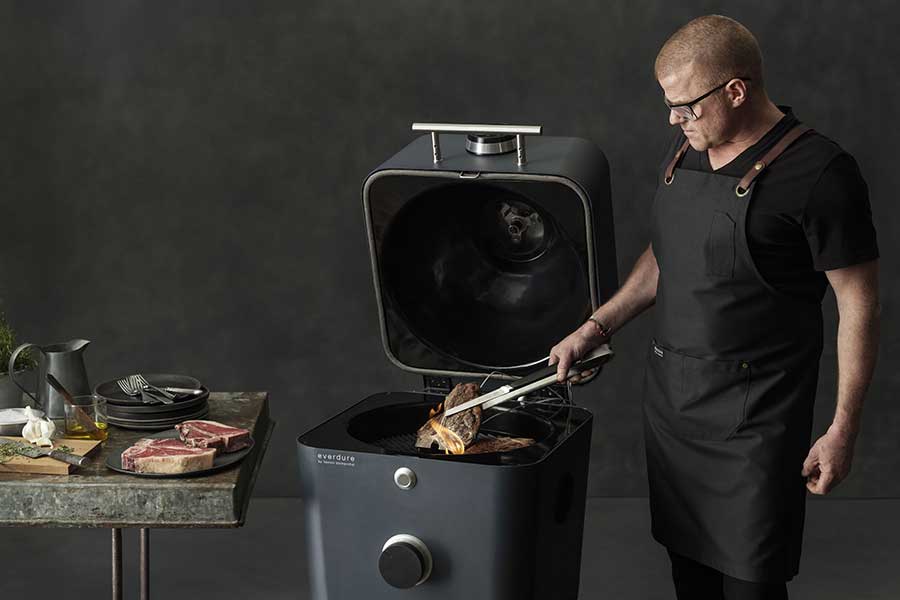 The 4K is ready to cook in just 10 minutes, with a handy side-hatch to reload charcoal without messing with the grills or the internal temperature. What's more, the heat and UV-protected paint finish keeps the outside cool to the touch when cooking.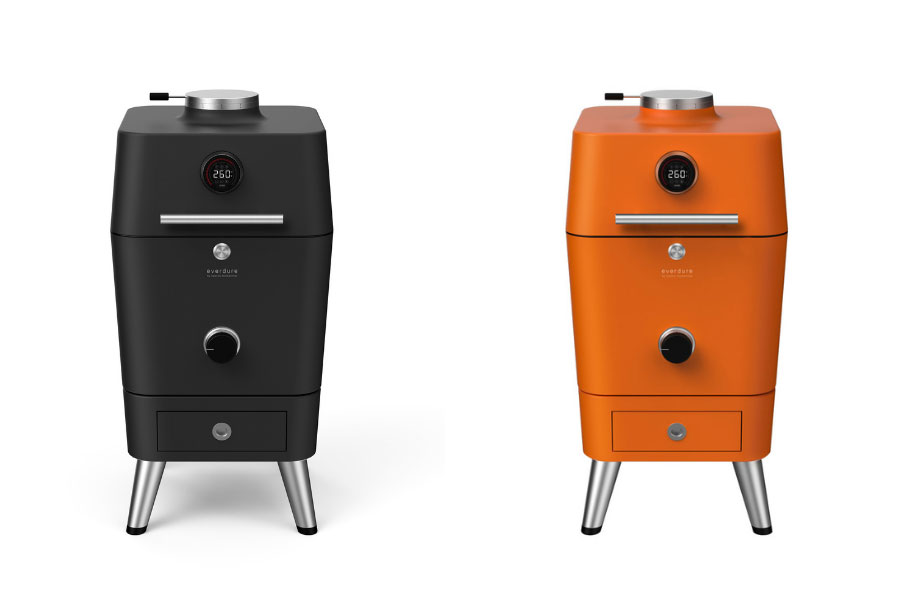 But the real showstopper is the circular LED control screen on the front. It displays the oven and food temperature, and lets you choose from the array of cooking options. There's also a generous warranty: 10 years on bodywork, 5 years on parts, and 2 years on electric ignition.
Fusion Charcoal BBQ with Pedestal and Cover – £899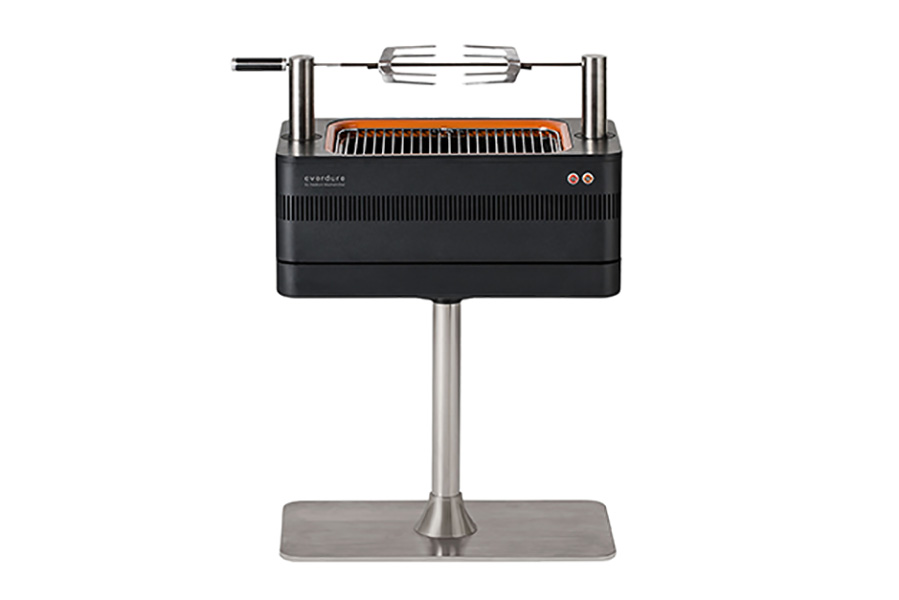 Bringing the joys of campfire to the back garden, Heston's new Fusion BBQ is all about roasting. It boasts a built-in rotisserie system that can handle up to 15kg of meat. You can cook anything from chickens to suckling pigs – just secure the beast between the jaw-like Cliplock Forks and watch it slowly turn.
Like the 4K, it comes with a Fast Flame Ignition System that gets the charcoal to the right temperature in just 10 minutes. There's also a convenient free-standing pedestal to add height and cover to suit. A 5-year warranty is also included.
Force Gas BBQ with Stand – £599.99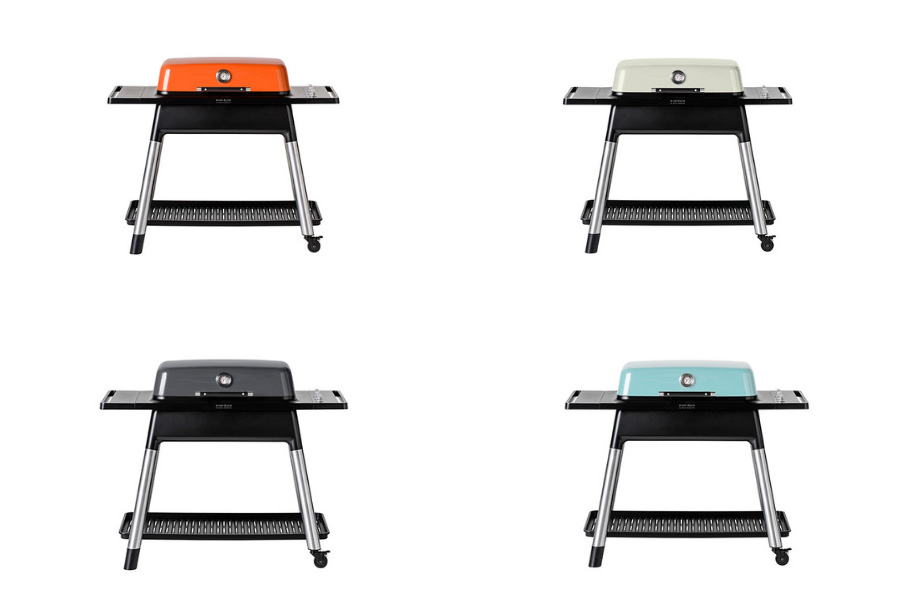 This classic all-round gas BBQ offers plenty of Heston's famous attention to detail. It has 2D-shaped burners to maximum coverage, plus variable flame control and two high-performance burners that can be controlled independently. The die-cast aluminium body comes in a choice of three colours: Graphite, Orange, and Mint. The cover is optional – at just £84.99, it's probably worth adding.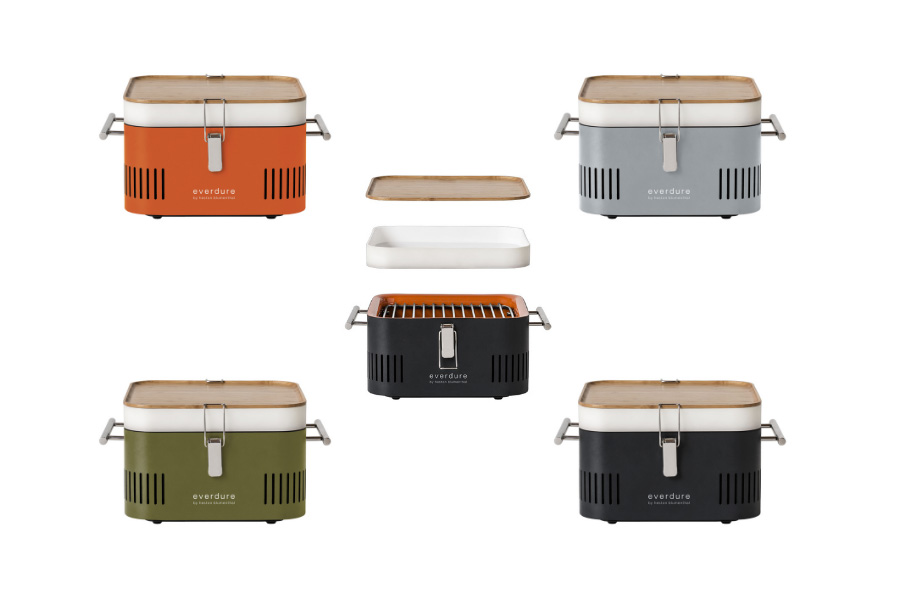 Perfect for picnics and outings, Heston's portable Cube BBQ is amazing value at just £159. Practicality is built into every feature – the BBQ is easy to set up and put away, with a snug porcelain enamel firebox, charcoal tray, and removeable chrome grill rack that packs down nicely. As you'd expect from Heston, the design is sleek and stylish. Choose from three colours: Graphite, Stone, or Orange.
A few outdoor cooking alternatives
Heston BBQ's aren't the only show in town at Oxford Garden Centre. Weber's compact and lightweight Q Gas Barbeques are a great option for reliable, high-performance cooking. Both the Weber Q2000 (£319.99) and Weber Q1200 (£299.99) boast folding side tables and a stand, plus a 5-year warranty on most parts.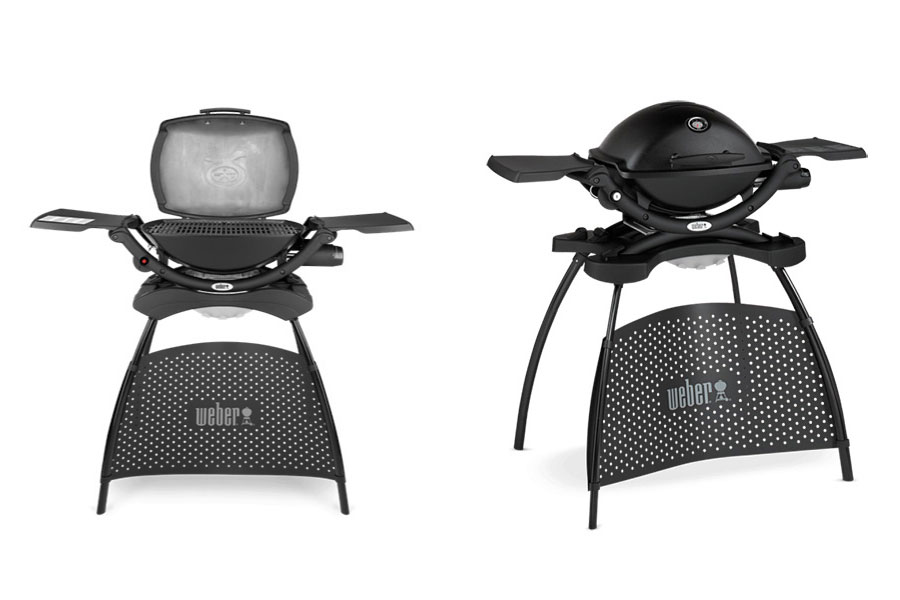 For those on a generous budget, check out the all-singing, all-dancing Kettler Neo Outdoor Kitchen (£5,999.99). It ticks virtually every box for outdoor catering and entertainment: a giant 6 burner gas BBQ, double-door bar fridge, sink, work surface, and storage cupboards. Truly epic, in every sense.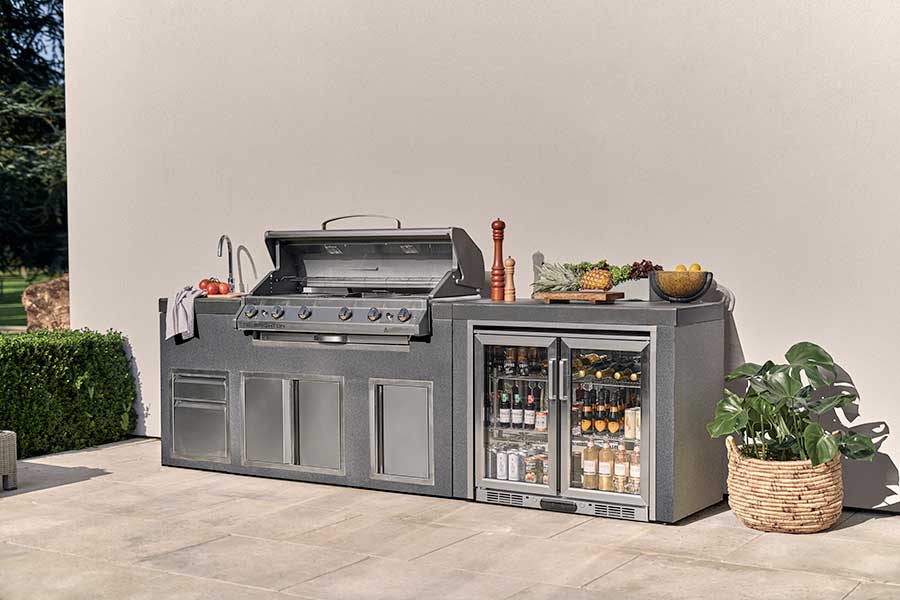 Don't cook without these…
Anyone who's seen a competitive cooking show on TV will know the importance of checking the temperature of the meat. If you're striving for grilled perfection, why not add one of our Weber thermometers to your arsenal. Weber's Instant-Read Thermometer (£15.99) is a simple tool that provides a fast and accurate digital read-out. A level up is the Weber iGrill 2 Thermometer (£89.99), which connects to an app on your phone.
As for fuel, we recommend Weber Charcoal Briquettes, available in a 4kg or 8kg bag. 100% natural, the briquettes offer a reliable long and strong burn, and are easy to ignite.
If you have any questions about our Heston Everdure BBQ range, please get in touch. You can also drop by our socially distanced garden centre near Oxford to see our BBQ products up close. And don't forget to make the most of our Free Local Delivery service!