Embrace These New Gardening Trends in Time for Easter
Easter time is a cause for celebration – no matter what's going on in the world. At Oxford Garden Centre, we're looking forward to spreading some joy in our gardens over the coming weeks.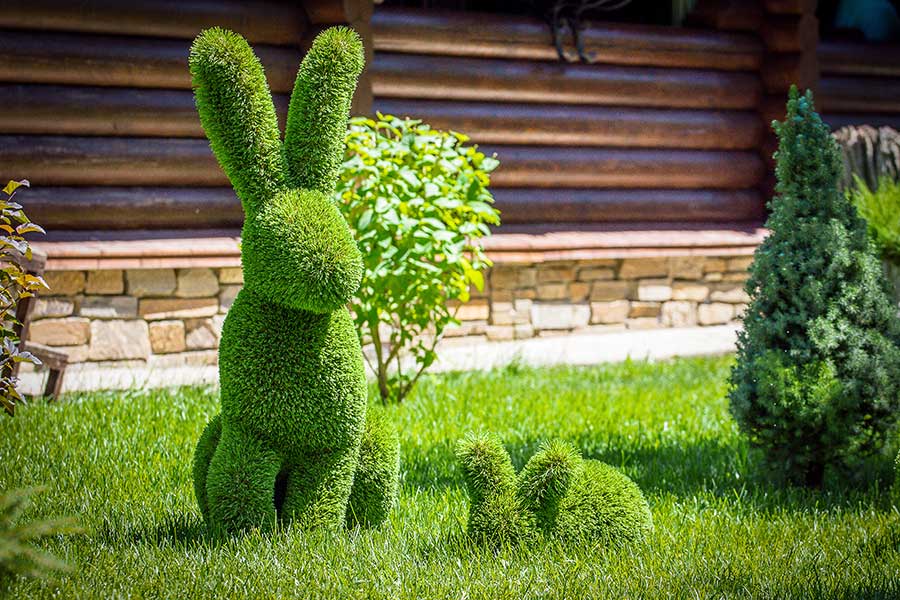 Unsurprisingly, the pandemic has had quite the impact on garden trends and preferences. Stuck at home, many of us have sought to turn our gardens into an extension of internal living spaces. Meanwhile, part-time gardeners have transformed into green-fingered fanatics, beating the lockdown blues by engaging with outdoor spaces in a whole new way.
We expect these exciting patterns to continue through Easter and well beyond. In this article, we'll run down some notable new garden trends and highlight some of our favourite gardening products and tools – all available via our free, socially-distanced delivery service.
Growing your own veg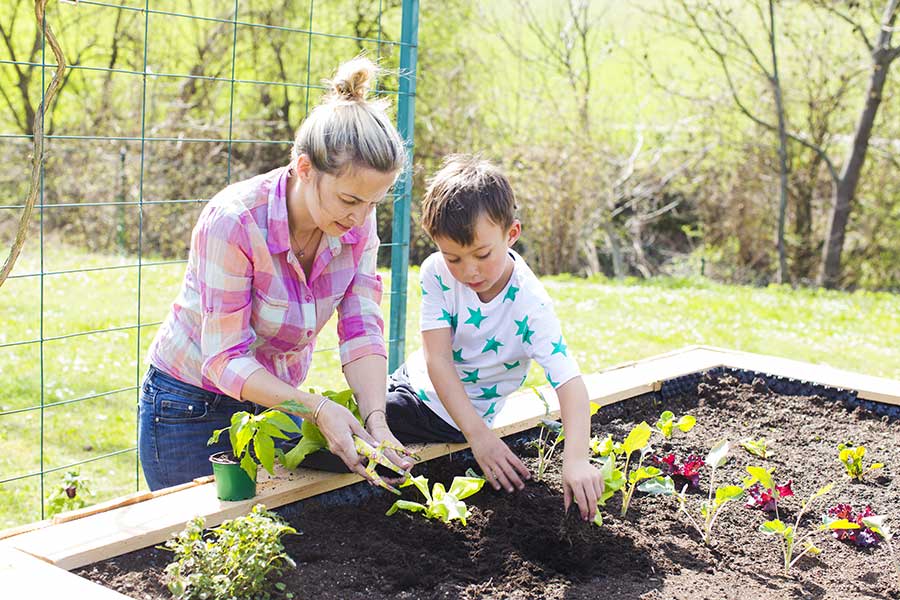 Home-grown fruit and veg is truly one of life's greatest pleasures. Good job, then, that the British public is proving increasingly open to plant-based diets and the organic movement as a whole. It's possible to grow delicious food in any size of garden; all you need is a decent amount of sunlight and some basic TLC.
Simple pots and planters are ideal for those who want to try their hand at growing food. Specialist veg planters have soared in popularity this year, allowing for larger crops of fruits, vegetables, and salads. We suggest reading our guide to the best pots and planters at Oxford Garden centre to get a better idea of what you're looking for.
Compost, seeds, and fertilisers can all help to encourage vegetable growth. We now offer a wide range of organic and peat-free products to help your food grow in a wholesome, natural way.
Befriending the birds and bees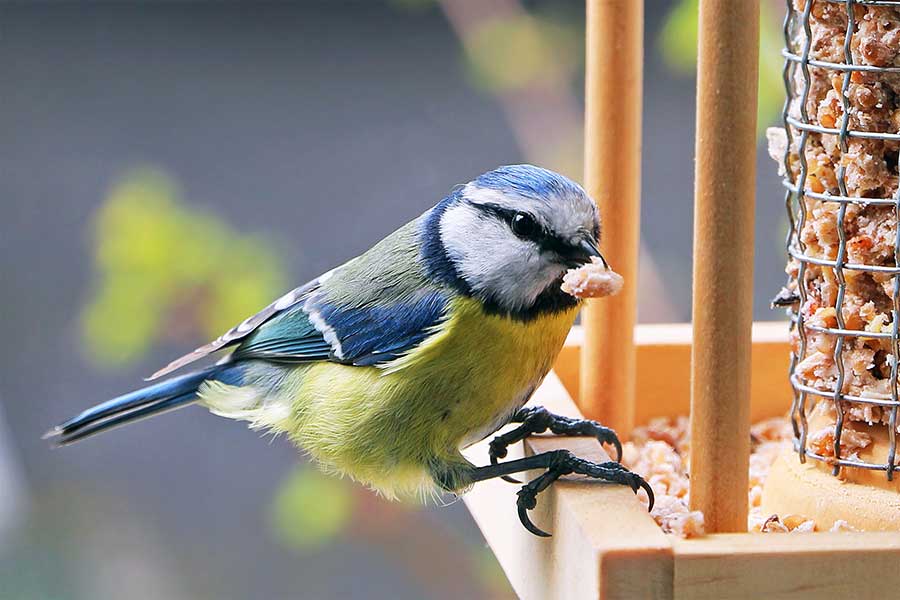 We recently wrote about one of the unexpected benefits of lockdown: getting to know the cast of little creatures that visit our gardens. It's a trend reflected in the growing popularity of our bird care products. Check out our range of our British-made bird tables and nest boxes, with beautiful structures made from FSC-approved wood. We also stock a wide range of nutritious bird seed and food to ensure that your visitors stay a while.
Planting colourful flower beds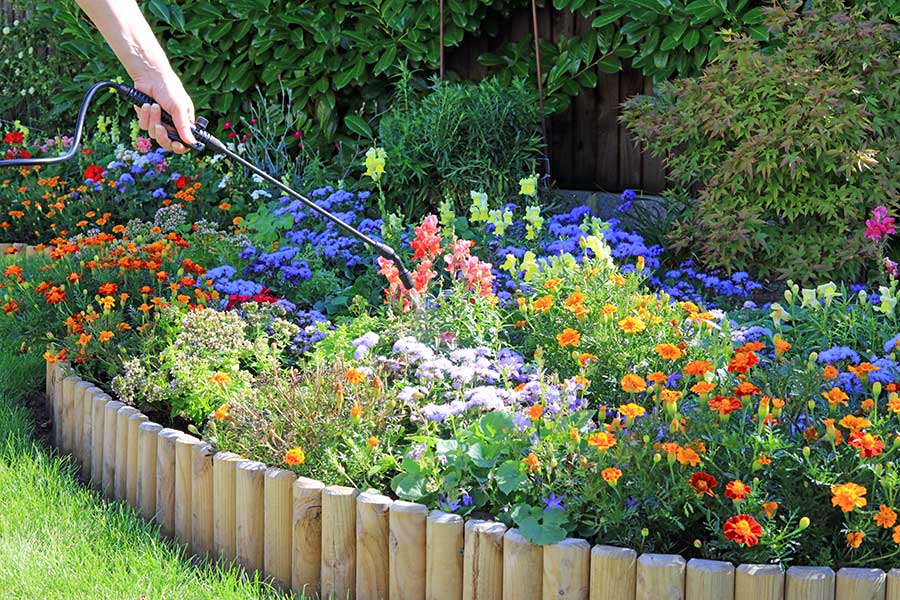 After a long, often dreary pandemic, who can blame gardeners for seeking out a bit of joyful flower power? From tropical greenery to riotous colour schemes, bold flower colours are officially in for 2021. That means oranges, reds, pinks, purples, and whites in abundance – a sure-fire way to lift the mood.
We stock a wide range of plant food products to help you achieve those vibrant colours. Our Miracle-Gro collection includes feeds for azalea, camelia, and rhododendron plants, as well as the ever-popular all-purpose solution.
Guarding against climate change
We've seen before how longer, hotter summers are impacting British gardens and changing our planting habits. We expect this year to be no different, with a continued trend towards ecological gardens. Responsible water management is a hot topic, as seen by the surge in popularity of our water butts. We also stock a range of garden hoses and watering products with a focus on efficient water usage.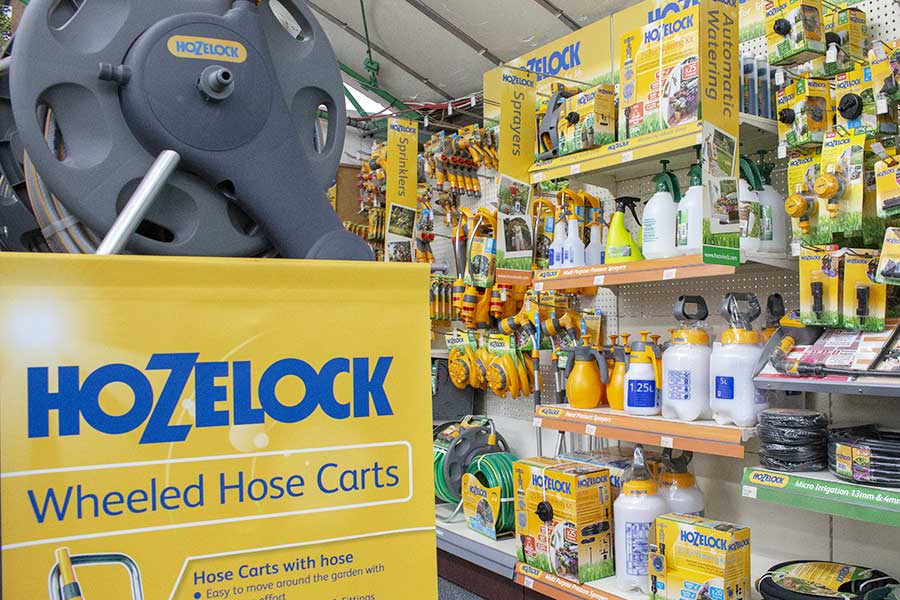 Another great way to conserve water is by using plants that fend for themselves. Grey foliage plants, cacti, and succulents are just a few examples of low-maintenance plants that require little-to-no irrigation. Take advantage of our several succulent composts, feeds, and potting mixes to help these hardy perennials thrive.
Finally, don't forget to stock up on mulch. Bark chippings and mulch help to retain moisture in the soil, reducing the need for regular watering. Just one hefty bag of Rolawn ProMulch should be enough to treat your flower beds and borders until autumn.
Upgrading your outdoor furniture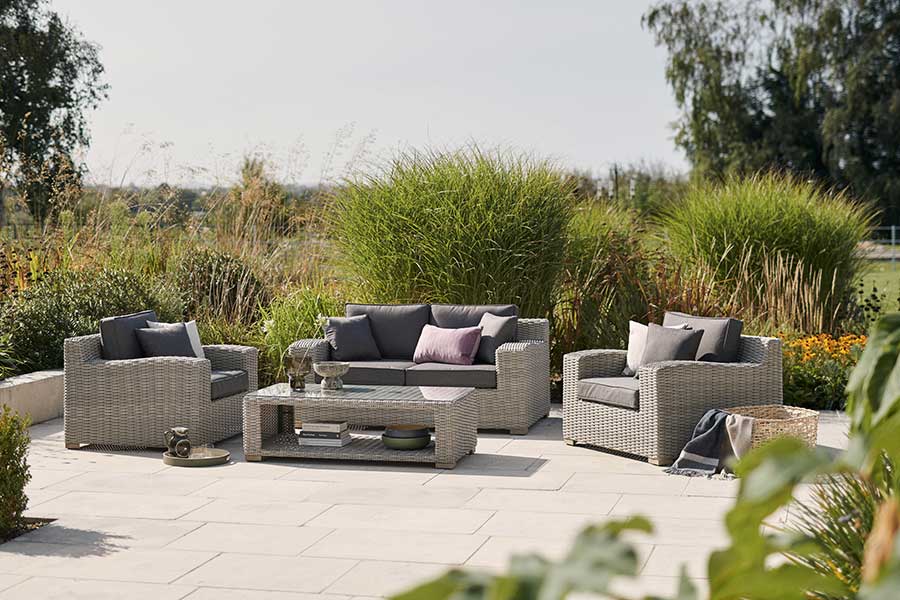 Lockdown has turbo-charged the trend for gardens as an extension of the house. Our outdoor areas are becoming a regular spot for dining and relaxing – at least during spring and summer. To meet this need, we have expanded our range of luxury outdoor furniture to include everything from full-scale dining sets and BBQs to cute garden benches.
Next month, we'll take a deeper dive into our outdoor furniture range, including some spectacular new arrivals for 2021.
Got an Easter project in mind for your garden? Visit our socially-distanced garden centre to find good stocks of horticultural products, as well as a recently-expanded range of quality garden tools. For those who prefer to stay at home, we offer free contactless local delivery carried out by our trained team. If you have any questions about our garden products or delivery service, just get in touch via phone or email.