Our Guide to the Best Garden Pots and Planters
No matter the size or splendour of your garden, pots and planters are the great leveller. These wonderful objects allow a fuss-free environment for anyone to grow their favourite plants, whether on a cramped balcony or in a sprawling country garden.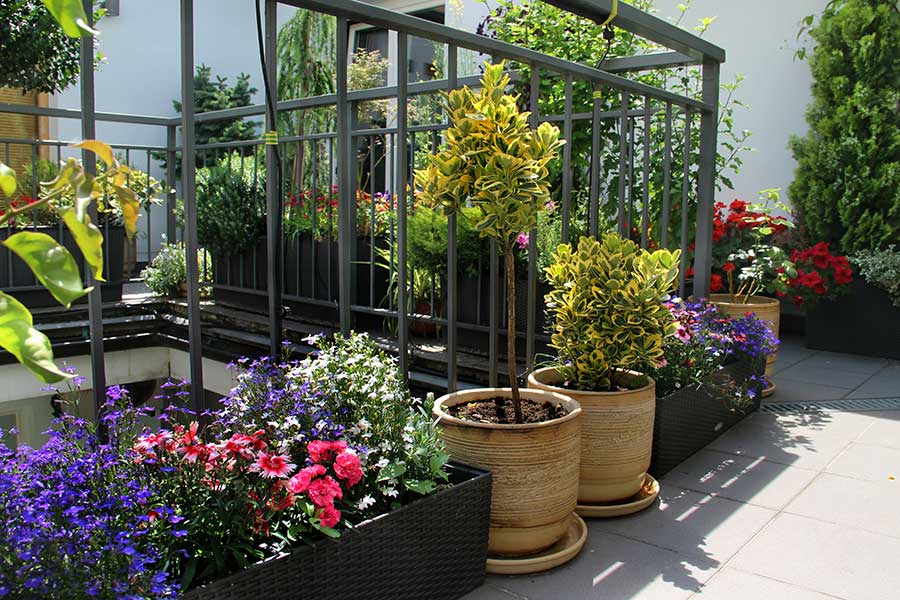 Pots and planters also provide a great habitat for wildlife. Plants and fruit grown in pots will attract all sorts of creatures, from insects to birds. Gardeners can even get creative with container ponds (for frog fans) and hanging baskets (great for bees). And of course, the larger the planter, the more scope for growing shrubs and small fruit trees.
At Oxford Garden Centre, we offer dozens of pots and planters in various sizes, styles, and materials. We also know a thing or two about soils and composts, and how certain products may be better suited to different gardening goals. Read on for our experts' pick of the best pots, planters, and composts in the Oxford Garden Centre store.
Terracotta planters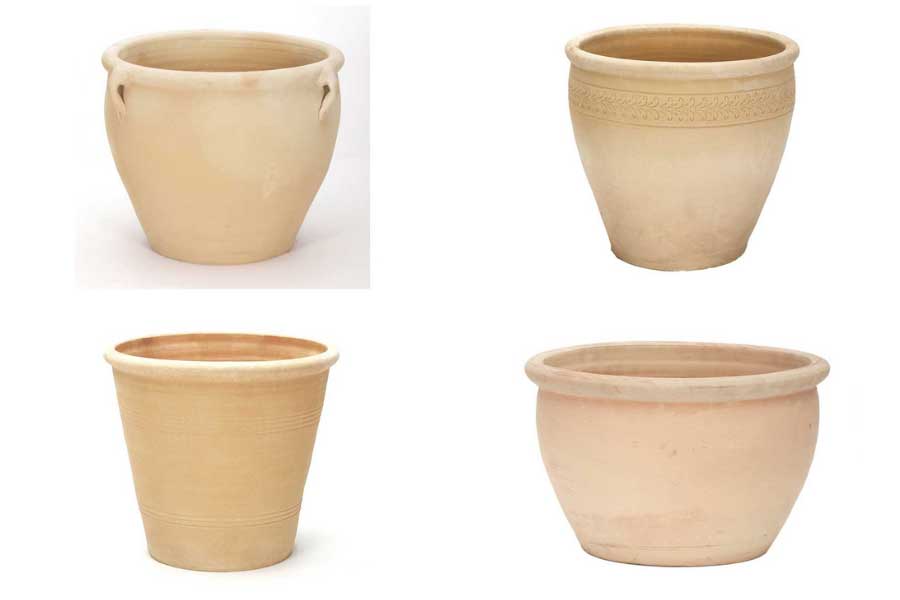 Terracotta's porous properties help to prevent soil disease and root rot. We're proud to offer terracotta pots and planters by Apta, an RHS-approved brand famed for its elegance. Their hand-thrown Himalaya planters boast a classic look – and what's more, we're now offering a 50% discount on RRP. Take your pick from the Low Bowl Planter in 3 styles (£5.99-£19.99, 22cm-45cm), the Traditional Planter in 3 styles (£5.99-£29.99, 23cm-51cm), and the Simple Planter (£5.99-22.99, 25cm-45cm).
Wooden planters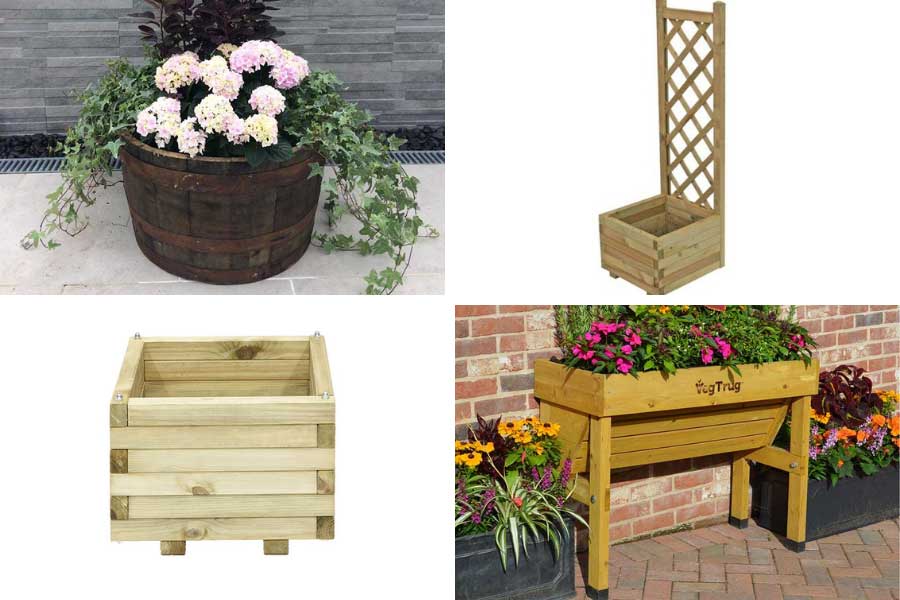 As they rot, wooden planters become a friend to woodlice, worms, and other garden residents. We offer several wooden planters in an array of sizes and styles, including the popular "whisky barrel" Half Oak Barrel (£29.99) with its rustic look and low-maintenance appeal. There's also the Grange Bella Rosa Planter (£50.60) with a trellis back for small to medium climbing plants. Veg-lovers will appreciate the elevated VegTrug Medium 1.8m Planter (£189.99), which holds over 400 litres of compost with space for up to 30 salads or vegetables.
Plastic planters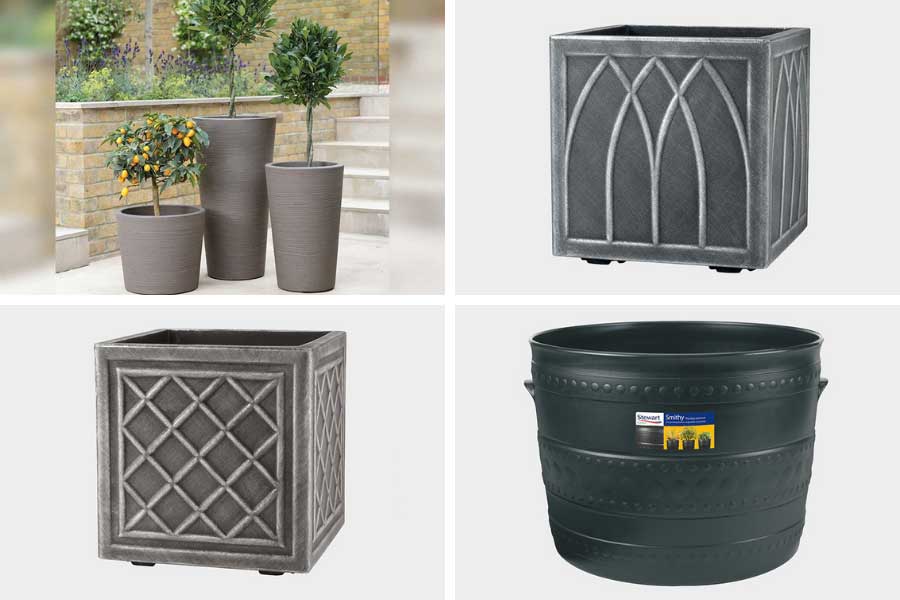 Plastic garden pots are a perfectly good substitute for clay, terracotta, or wood. Our Stewart Varese Planters (£19.99-£33.99) are made from premium-grade plastic and offer an great focal point for a contemporary garden. Choose from three pot heights in Dark Brown or Granite, each boasting an authentic texture. Meanwhile, the Stewart Smithy Tub Double Pack (£21.99, 50cm) offers superb value and no-nonsense versatility.
Lead effect planters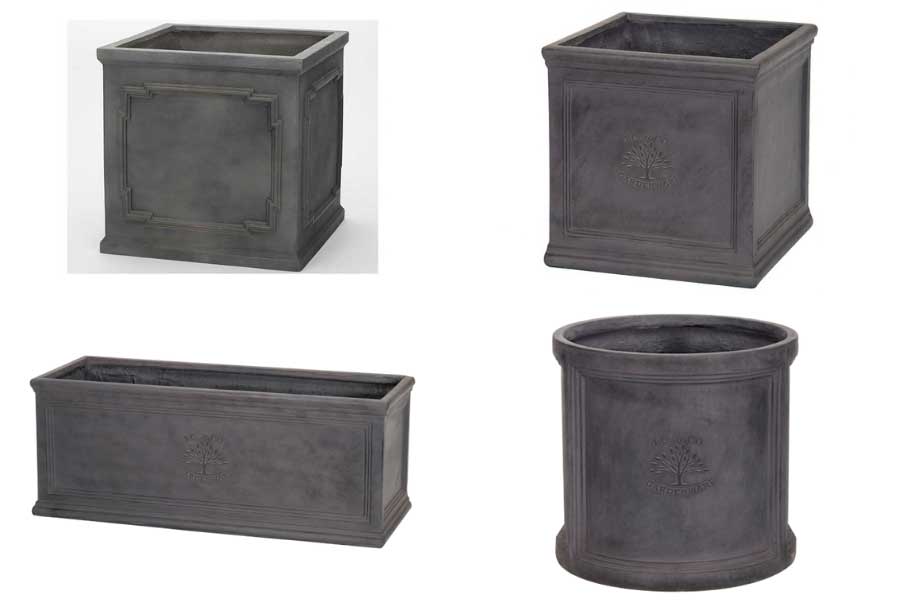 Traditional lead pots and planters are as robust as they come. Gardeners can achieve the same strength and look with Apta's brand new J.C. & Co Lead planters range. New for 2021, these stunning lead effect pots are made using glass-reinforced cement and come in three vintage designs: Lead Cube (£12.99-£64.99, 22cm-45cm), Lead Cylinder (£9.99-54.99, 22cm-45cm), and Lead Trough (£29.99-£44.99, 50cm-60cm). Stewart Lead Effect Planters (£17.99-£22.99, 32cm-44cm) marry an authentic style with the benefits of lightweight plastic; choose from square and round designs in two sizes.
Stone planters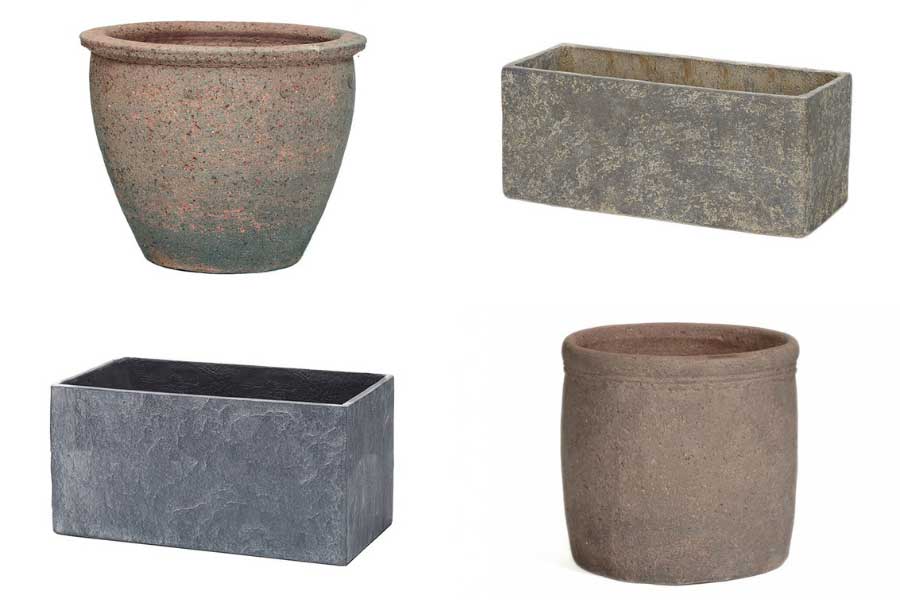 Stone is a good long-lasting material for pots and planters, as its robust properties can withstand harsh weather conditions. We offer Apta's Old Stone planters range in three classic styles: Jardineer (£29.99, 35cm), Ribbed Cone (£24.99-£59.99, 29cm-49cm), and Cylinder (£29.99-£99.99, 34cm-55cm).
Compost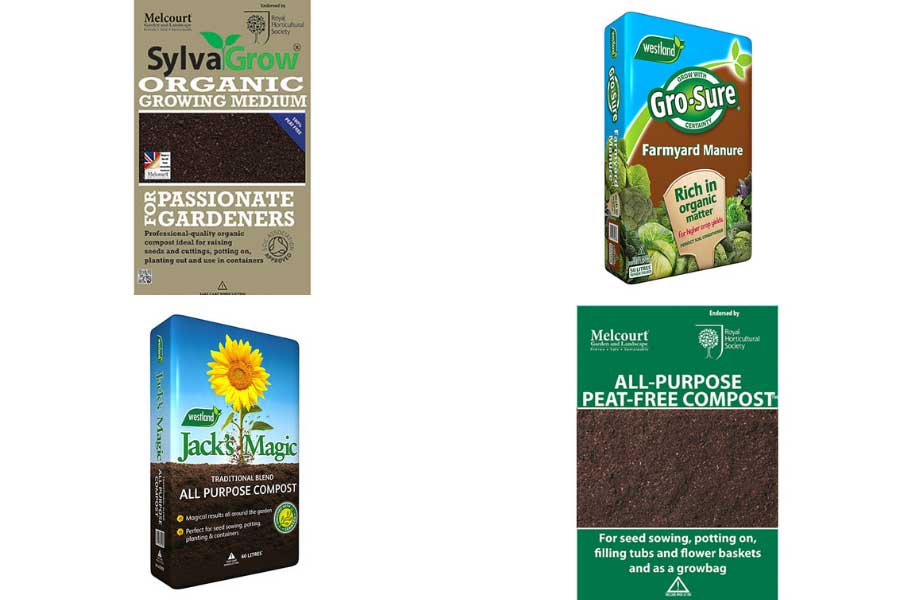 Once you've decided on the perfect planters, it's time to fill up with a bag or two from our compost range. Our most popular multi-purpose compost is Westland Jack's Magic (£7.99, 60L), a versatile peat-based soil that can be used in pots as well as beds and borders. Eco-minded gardeners may prefer Melcourt's RHA-endorsed compost range; we stock both their Peat Free Compost (£8.99, 50L) and the best-selling SylvaGrow Organic Compost (£8.99, 50L).
If manure's your thing – and some gardeners swear by it – try the Gro-Sure Farmyard Manure (£6.99, 50L) or Woodland Horse Manure (£7.99, 60L), both rich in organic matter. Other fast-working composts include Miracle-Gro's 100% organic Performance All Purpose Compost (£6.99, 40L) and Performance Fruit & Veg Compost (£6.99, 40L). The latter is a decent alternative to our other organic growbags, which range from the standard Westland Medium Growbag (£3.99) to the extra-deep Melcourt SylvaGrow Planter (£6.99, 45L).
While our garden centre in Oxford is currently closed due to Covid-19 rules, we continue to offer free, fast local delivery to OX postcodes. Our contactless deliveries are managed by OGC's in-house fleet of drivers, with strict hygiene and social distancing measures in place. Simply order online and we'll deliver to your door within a matter of days.