How To Water Your Garden Properly
Water is arguably the planet's most valuable resource. With demand exceeding supply in many parts of the world, we gardeners have a special responsibility to use water carefully. This means using less water in a more intelligent way.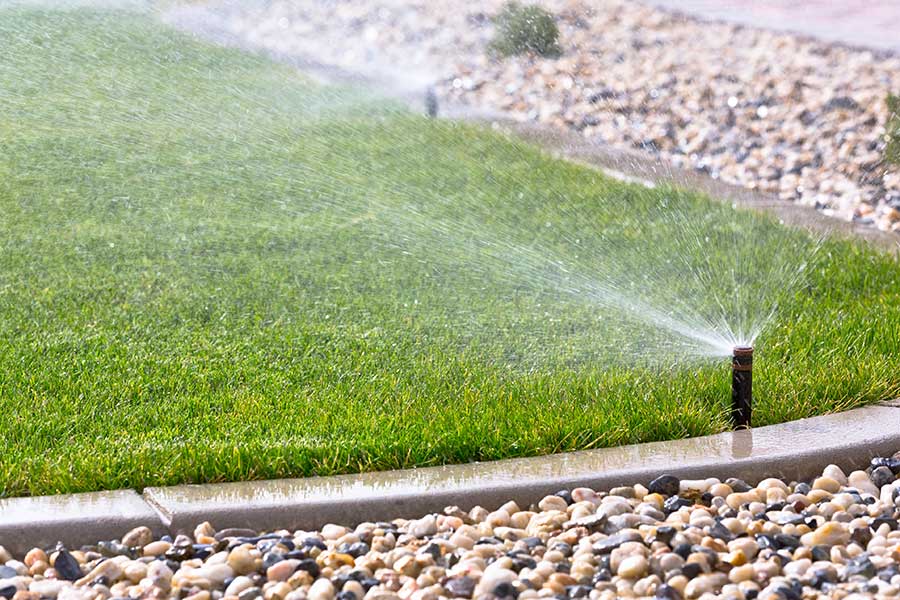 In this article we'll share some tips on how to water your garden efficiently, without missing out on great results. We'll also explore the best products for the job, from nifty Hozelock hoses to reliable water butts.
The basics: when to water and how much
Being smart about watering means following certain rules. Chief among these is to water in the mornings or evenings – not the middle of the day. This is because water on a soil's surface takes longer to evaporate in cooler temperatures. Another benefit to morning watering is that your foliage and soil will remain drier for longer. This reduces the chances of snails, slugs, mildew, and other nasties from tearing up your beloved plants.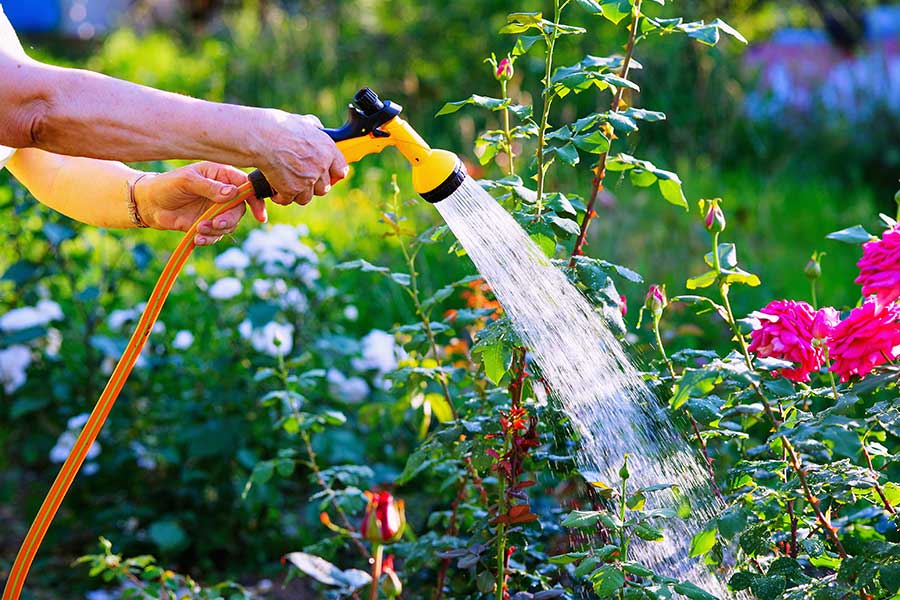 Another question we get all the time is: how often should I water my plants? Unfortunately, there is no one-size-fits-all rule. It really depends on the type of plants in your garden. Here's a quick breakdown of what you need to consider:
Size and species – The bigger the plant, the more nutrients it needs to thrive. Larger plants with lots of leaves will get through plenty of water, meaning you'll have to water them daily.
Border or container? – It's all about the roots. Larger plants in a small pot must be watered regularly, as its roots are restricted. By contrast, plants in a border tend to dry out more slowly.
Type of soil – Plants can extract water faster from sandy or chalk soil than clay soil. Looks can be deceiving – clay soil beds often appear wetter, but actually require more frequent watering.
Season – Hot, dry, and windy spells mean you'll be watering a lot more. However, cold and wet winter months allow you to ease off.
Choosing the right hose or watering can
Now you know when to water your garden, the next question is how? Watering cans and hoses are essential for efficient watering, as they offer an easy and precise way to reach underneath the foliage to target those all-important stem roots.
At Oxford Garden Centre, we stock watering cans of all styles and sizes. Our value range starts at £9.99 for 10 litre cans and £19.99 for traditional steel cans. As for hoses, our Hozelock collection boats everything from compact, no-nonsense hoses to the indestructible "Ultimate" series up to 50 metres in length.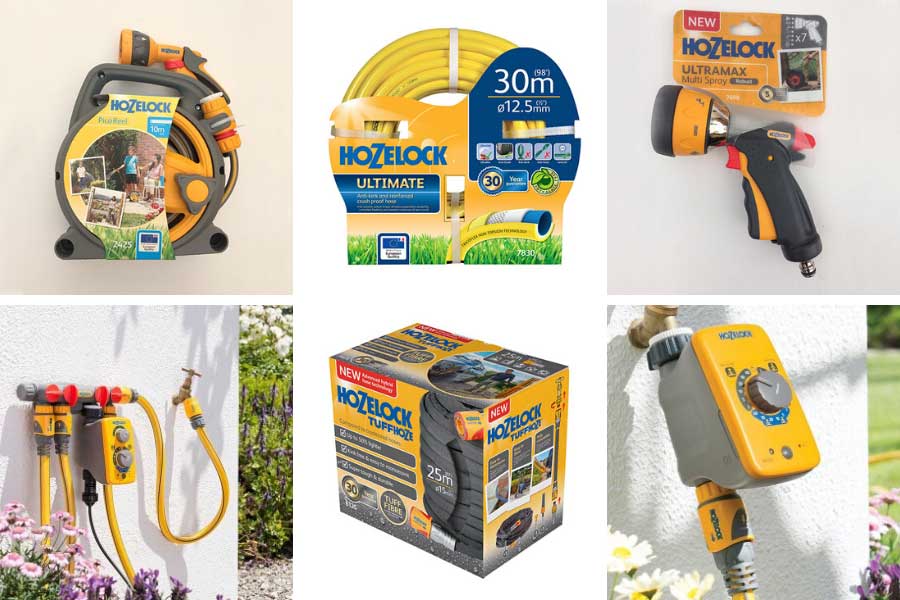 For smaller garden spaces (patios, balconies etc.) we recommend the agile Hozelock Pico Reel Hose (£35.99, 10m), fitted with a carry handle and spray gun. To take things up a notch, treat yourself to the crush-proof and anti-kink Hozelock Ultimate Hose, ranging from £43.49 (30m) to £65.99 (50m). For a more lightweight hose, the Hozelock Tuffhoze (£54.99, 25m) is a tried and trusted solution. Like its Ultimate cousin, the Tuffhoze doesn't kink and is even easier to manoeuvre in tight spaces. All our Hozelock hoses come with a 30 year guarantee – as generous as they come!
Aside from hoses, we stock a variety of attachments such as multi-spray guns and sprinkler systems depending on your type of garden. Another nifty add-on is Hozelock's 4-Way Tap Connector (£24.99), which gives you up to four attachments on a single tap. No more having to constantly switch between uses for different areas of the garden.
Do I need a water butt?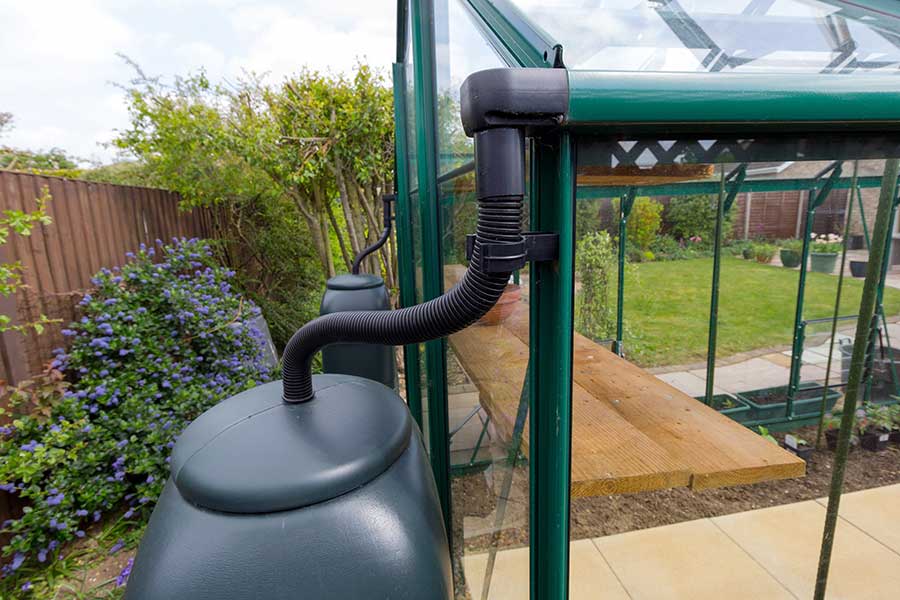 If you live in Britain, the answer is increasingly: "yes." Although our weather may not be as barren as southern Europe, climate change is nonetheless leading to longer, hotter and drier UK summers. This makes a water butt seem like a smart investment. After all, who needs to worry about a hosepipe ban when you've 100 litres of rainwater saved up?
Our water butt prices start at just £29.99 for 100 litre storage. Our most popular is the Garland Space Saver Water Butt (£34.99, 100ltr), made from recycled plastic and sold with a 5-year guarantee. Not only are water butts simple to install, but you can link more than one with a simple overflow kit (£16.00). For those who already own a water butt, we also stock rain diverter kits (£8.29) and spare taps (£4.99).
Most of our watering products are available our online shop, with free local delivery in the Oxford area. However, stock levels may be erratic as we ease ourselves back into post-lockdown trading. The best way to explore the full range is to visit our socially-distanced garden centre in Oxford. Click here for directions or contact us with any questions about Hozelock hoses, water butts, and garden watering in general.