The Best Winter Fuel, Logs and Outdoor Heating Products
Last month, we briefly looked at garden heating options to prepare your garden for autumn and winter. With autumn now in full swing, it's time to take a deeper dive into our winter fuels, logs and outdoor heating collection.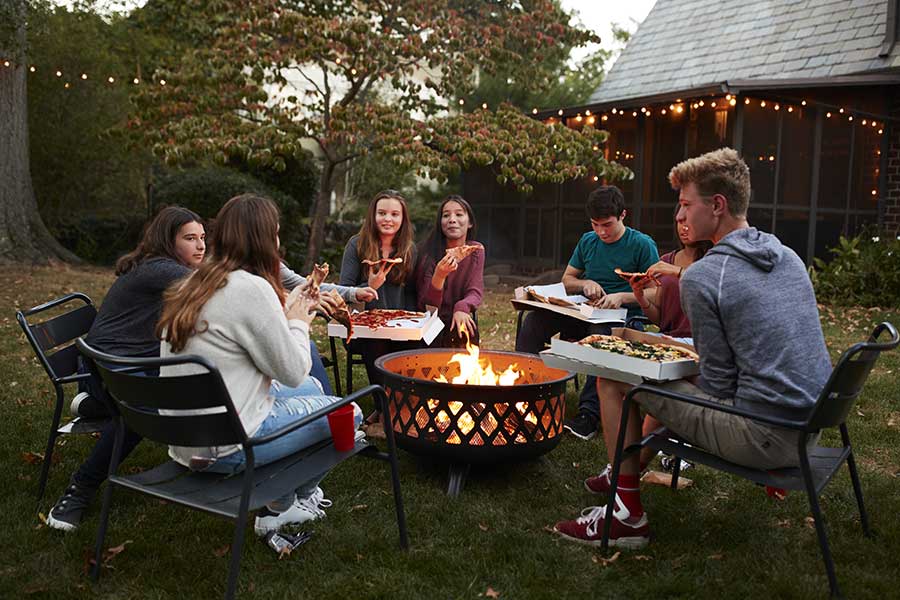 It's been a year like no other – and winter is set to be challenging, too. With further stay-at-home orders a real possibility, now could be a good time to bolster your supply of winter fuels and logs. Our home heating products are ideal for those with solid fuel burners and stoves who want to spend quality time by the fireplace. We also specialise in outdoor heating and fire pits to help you beat the cabin fever.
Logs and smokeless coal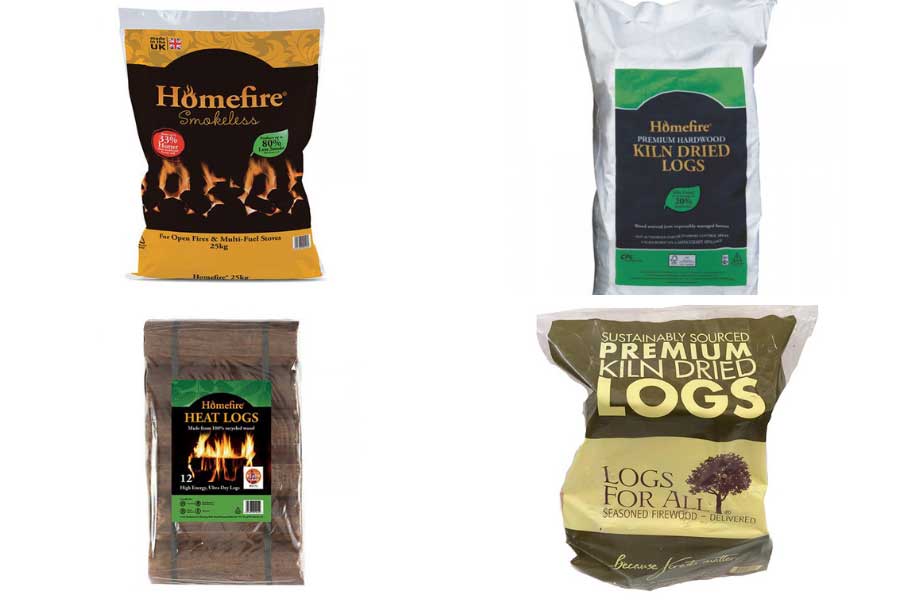 Homefire offer a brilliant range of winter fuels, starting with the ever-popular Premium Smokeless Coal (£14.99, 20kg). It's a much cleaner coal product than the industry norm, emitting 25% less carbon dioxide and up to 5 times less smoke. As for heat, it performs extremely well against regular household coal, offering 30% more heat for a longer and warmer session.
Logs are an essential fuel for wood burning stoves and open fires. Our top pick is Homefire's extra-large bag of Kiln Dried Hardwood Logs (£15.99, 60L), boasting sustainably-sourced logs with a low moisture content. A more budget option is Logs For All's Kiln Dried Beech Logs (£7.99, 10kg), another eco-friendly product supplied from local sources.
If high performance is your priority, Homefire Heat Logs (£6.99, 12 log pack) should do the trick. Using compressed wood, these ultra-dry, high-energy logs burn all through the night, whether used indoors or outdoors. To avoid the fuss of starting a full log fire (which can take a few minutes' of prep), simply get Homefire's "burn in a bag" Instant Light Fire Log (£2.99). It burns for hours with a completely natural and odourless flame and is ideal for use in smokeless zones.
As for getting your logs to light, nothing beats the reliability of Twizlers Natural Firelighters (£2.99, 300g). They're simple to use and will burn for up to 7-10 minutes with a smokeless and odourless flame. Kindling also helps; we recommend Logs For All Kindling (£2.99, 2.5kg) to provide an eco-friendly and low-moisture catalyst.
Fire pits and outdoor heaters
With pubs and restaurants operating at half-tilt this winter, you'd be forgiven for wanting to socialise in the garden instead. Fortunately, we have a great collection of fire pits to help bring some warmth to your garden.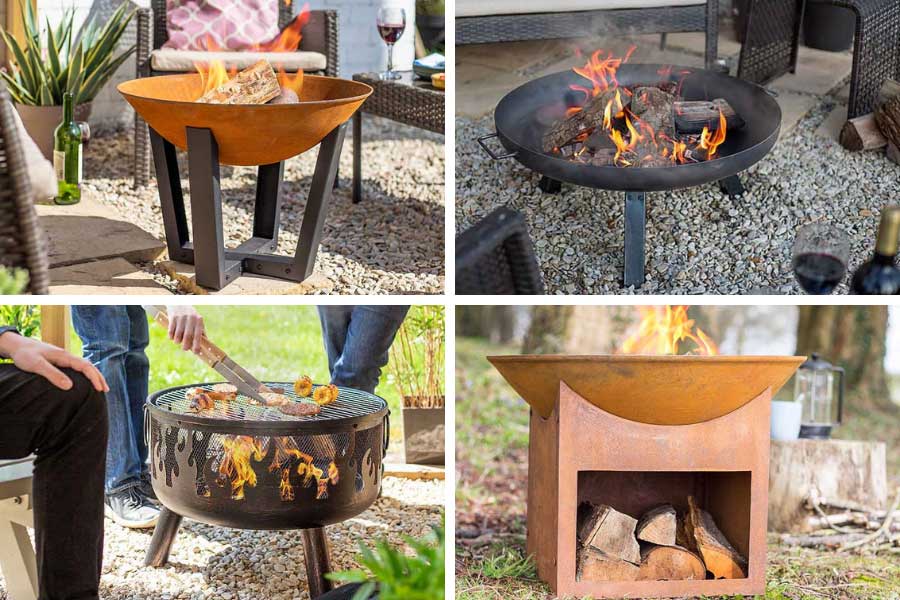 Our budget option is the hugely popular La Hacienda Albion Fire Pit (£39.99, 510mm depth). Featuring a robust steel unit coated in matt black, this simple yet attractive BBQ pit does everything you could ask for. For bigger parties, we suggest the fabulous Pittsburgh Fire Pit (£169.99, 1000mm depth) with it's enormous oiled steel bowl on three sturdy legs. The surface is designed to develop a rustic oxidised look over time without reducing its intense heat level.
Lastly, the Moho Fire Pit (£119.99, 750mm depth) is a real contemporary statement. Customers adore the rugged copper-coloured bowl with its deep and wide dimensions. It also comes with a handy compartment under the pit, ideal for storing logs.
As we speak, we are preparing to add more fire pits to our garden centre range. We're also set to unveil a stunning new collection of Kettler electric heaters, on top of the heaters currently in stock. Watch this space!
The best way to browse our fullest collection of products is through the online store. You can also visit Oxford Garden Centre, where our socially distanced set-up allows you to browse and shop in complete comfort. If you have any questions about winter fuels, logs and outdoor heating, why not call us on 01865 546030 or drop us a message via the Contact page.