How to Prepare Your Garden for Autumn and Winter
September and early October is the last chance to spend some serious time in the garden before winter sets in. While it's tempting to kick back and relax, our advice is to think instead about preparing your beloved garden for the cold and wet months to come.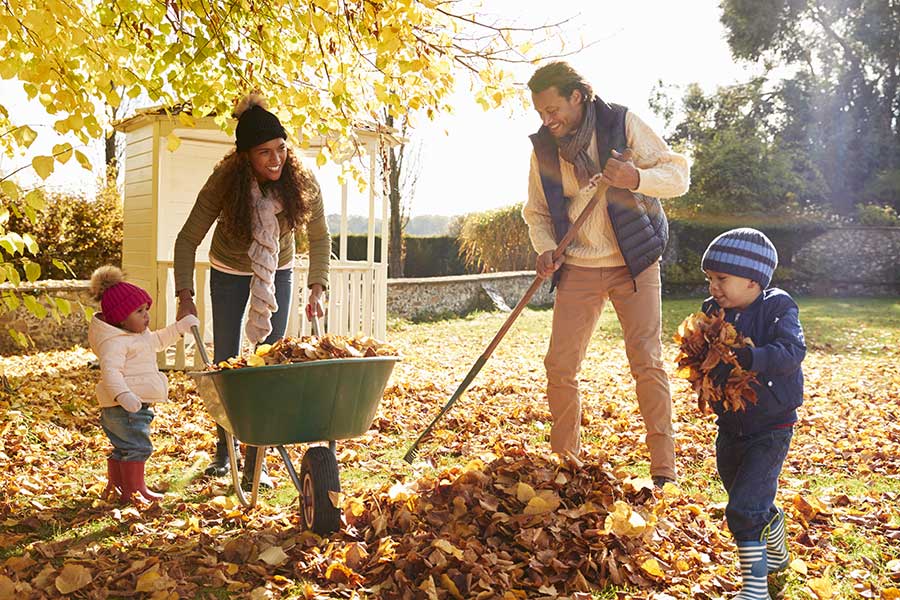 We asked our gardening experts to put together some tried-and-trusted tips to help prepare your garden for autumn and winter. What's more, customers in the Oxford area can claim free local delivery on all products featured here.
Remove leaves and debris
Cleaning the garden should be your number one priority before autumn sets in. Mild temperatures make the unglamorous work of raking, sweeping and picking up leaves and debris a bit more comfortable.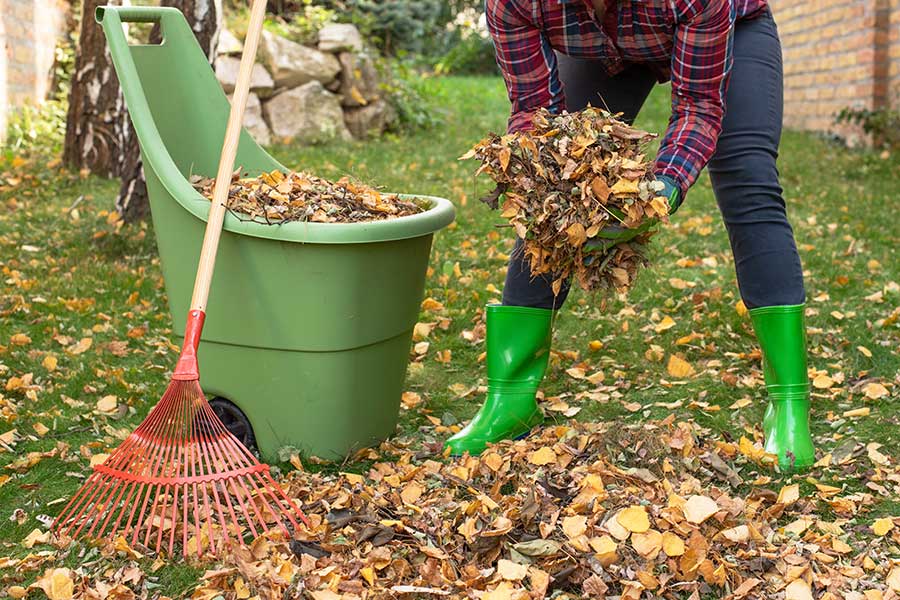 Removing leaves can be a time-consuming task. For efficient leaf raking, the Fiskar Classic XL Leaf Rake (£19.99) is our go-to tool. Its extra-wide 65cm head and robust build performs in all types of terrain. Once you've gathered the leaves, collect them in a strong bag such as our Garland Garden Bag (£8.99) rather than dispose of them. Loose leaves can be re-used as leaf mould – perfect for adding rich organic matter to the soil.
If you'd prefer a little less elbow grease, the Bosch Universal Garden Tidy (£109.99) is the closest we have to a "miracle machine". Boasting a flexible 3-in-1 function, it makes light work of vacuuming, blowing and shredding. It's especially useful for removing leaves and debris from gutters – another vital autumn cleaning task.
For larger bits of wood and debris, you'll need a quality axe to break them down. Fiskar offers a range of tried-and-trusted axes designed for splitting, chopping and camping, depending on your requirements. Prices range from £38.99 to £74.99 based on the type and size chosen.
Protect your lawn, flower beds and borders
The most beautiful parts of your garden are also the most vulnerable to cold and frost. A spot of planning is essential to helping your lawn and (certain) plants to survive the winter.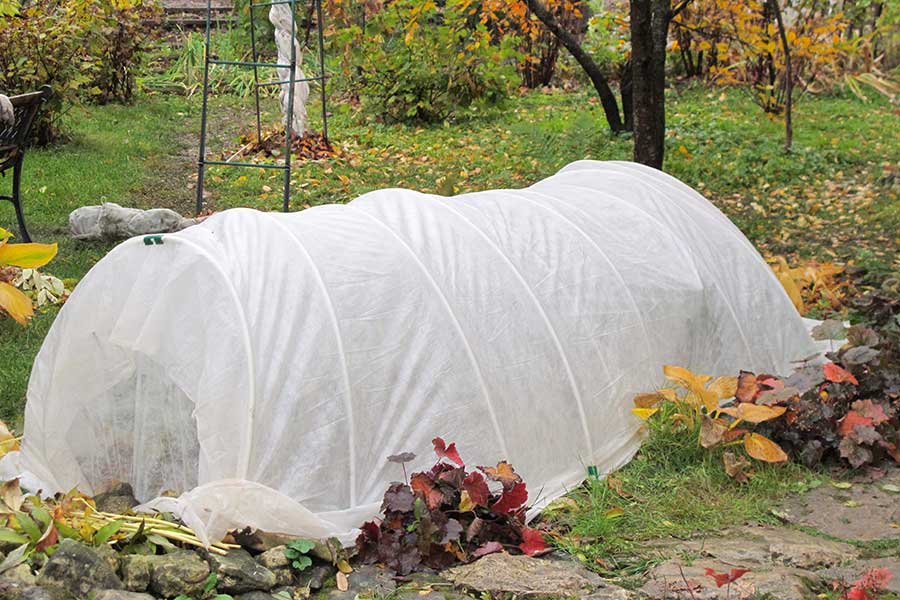 If possible, move all your fragile plants into the greenhouse. As for bedding plants, you should try to cover them until spring with a frost fleece, such as our Premium Frost Fleece (£7.99, 1m x 10m). The RHS identifies tender perennials, shrubs, evergreens and vegetables as the most vulnerable bedding plants to frost.
For borders, we recommend laying plenty of mulch to boost fertility and retain moisture over the colder months. Our shop contains a plethora of mulch options including Rolawn's famous ProMulch (£134.99, 1m³), offered in bulk. You should also remove any lingering weeds, dead leaves or collapsed stems from your borders – preferably by hand.
Lawn care is another important task when preparing for autumn and winter. First, mow your lawn to a higher grass length than usual (at least 2.3cm), as longer grass is more resilient to frost. Once your borders have been cleared, you can easily edge the lawn with a trimmer or mower. September also offers a final chance to sow grass seed – Rolawn's Medallion Premium Lawn Seed (£16.68, 1.5kg) is a favourite of ours.
Protect your garden structures and furniture
It's not just living organisms that can get damaged over winter. You may need to apply some pre-emptive TLC to your fencing, decking and garden structures.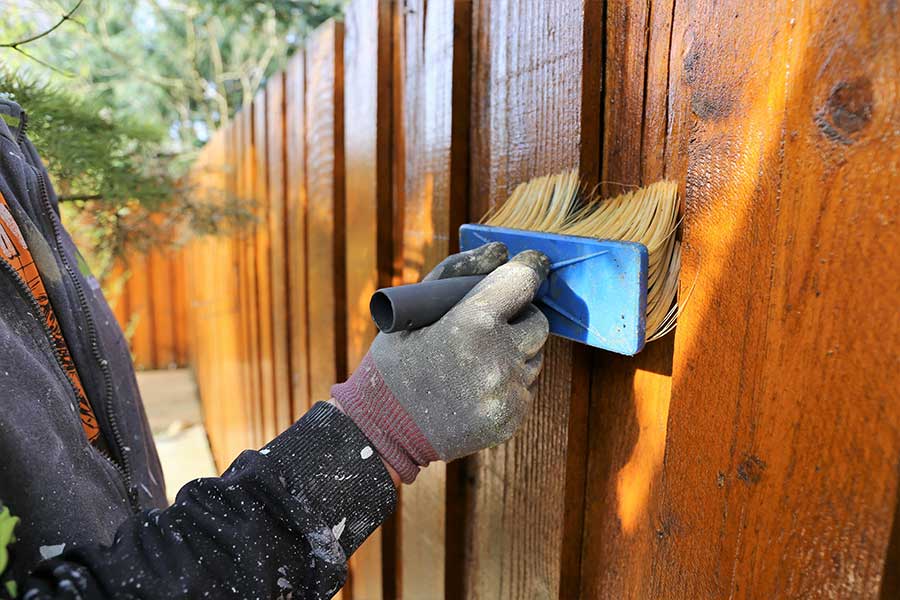 Check your fences and decking for any rotten fence posts or panels. If you find any, consider replacing the individual panel – you'll regret you didn't when the wind breaks off part of the fence. You should also wash your decking thoroughly, removing any objects that might trap water and cause rot. For further peace of mind, we usually apply a water-repelling sealant that holds up against snow and rain.
One more thing: don't forget to cover up any outdoor furniture with some tarp, or consider moving it inside if you have a conservatory. For weather-resistant wicker furniture, remove any cushions or non-resistant accessories.
Stay warm!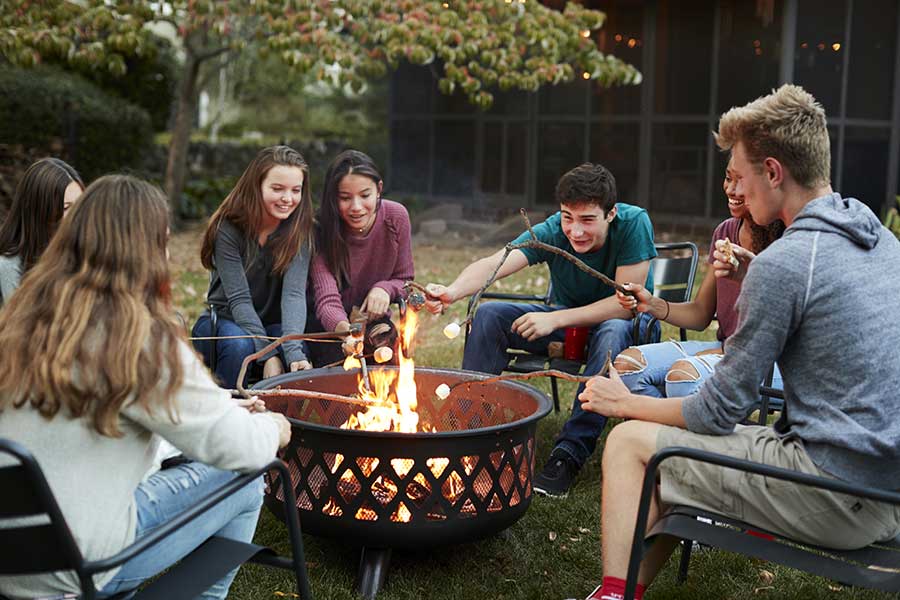 Don't let worsening weather keep you cocooned inside the house. Investing in an outdoor heater or fire pit will allow you to make full use of your patio or deck over winter. Our popular La Hacienda fire pits come in a range of sizes, from the best-selling Albion Fire Pit (£39.99, 510mm depth) to the mighty Pittsburgh Fire Pit (£169.99, 1000mm depth). For sheer looks, nothing beats the Moho Fire Pit (£119.99, 750mm depth) with its unique oxidised look and bottom compartment.
Finally, it's always a good idea to stock up on logs and kindling for winter. Take your pick from our handy bags of logs (£7.99, 10kg) and kindling (£4.99, 2.5kg), or go large with a 60L bag of kiln dried logs (£15.99). We also stock Homefire Premium Smokeless Coal (£14.99, 20kg), which emits 5 times less smoke and 25% less CO2 than regular household coal.
These are just some of our great value garden products that will help you prepare for autumn and winter. To see the full range, visit us at our socially-distanced garden centre near Oxford or browse our online shop. If you have any questions about any products or our free local delivery service, please get in touch.