Treat Yourself To Exclusive Xmas Deals With Our Advent Calendar
Christmas just wouldn't be Christmas without an advent calendar. As such, Oxford Garden Centre is delighted to announce the return of our annual advent calendar promotion!
Instead of chocolate, however, we've lined up a far more tantalising set of goodies for you to discover. Behind each of our 24 "windows" is an exclusive, one-off deal on a host of products and services across the AWBS and Oxford Garden Centre range.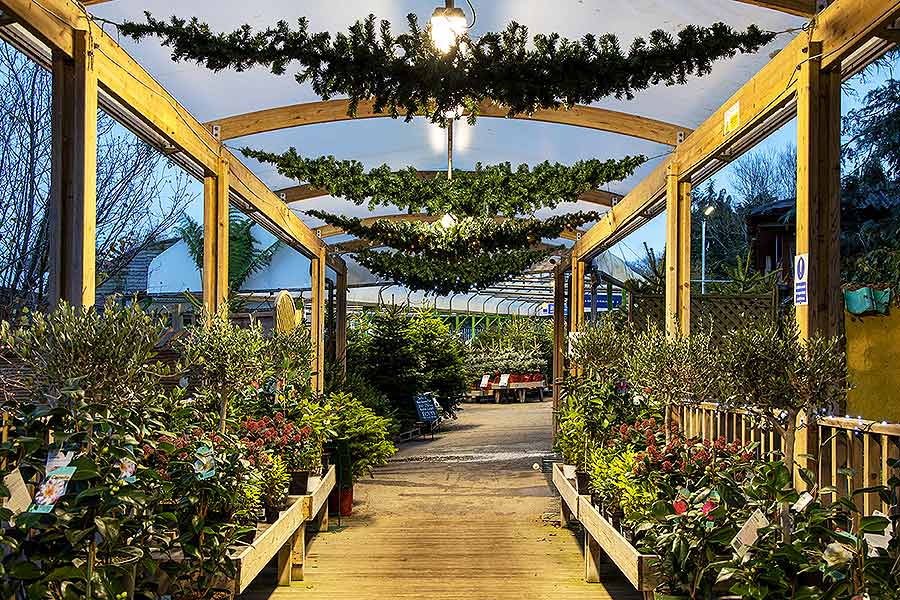 So, how does it work? Kicking off December 1st,
our Advent Calendar page
will reveal a daily Voucher Code valid for a specific product. These offers will apply to either Oxford Garden Centre or one of our two sister business, with the deals as follows:
Oxford Garden Centre – In-store offers redeemable at our Garden Centre
AWBS – Online Voucher Code for AWBS landscaping products
AWBS Landscaping – Special offer on your next landscaping project by AWBS Landscaping
Keep your eyes peeled every day in December for a truckload of great deals across these three areas. While we don't wish to spoil the surprise, some of the juiciest offers do include massive savings on footwear and clothing, free treats at the Oxford Garden Centre café, and discounts galore on paving products, decking, aggregates and more via AWBS. Truly a Christmas bonanza!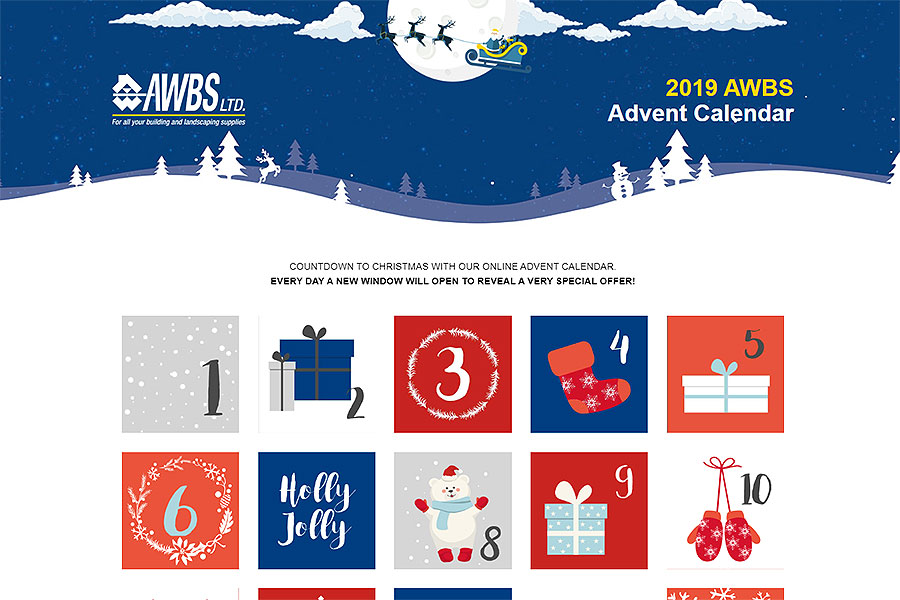 Our generosity does have some limits, however. Please note that each day's offer is redeemable only for the 24 hours that the window is open. So, if you're keen to pounce on a discount, make sure to place your order on the same day. If you don't, the Voucher Code will expire the moment the clock hits midnight.
A December to Remember
We've spent the last few weeks transforming our garden centre for Christmas. The final piece of the jigsaw came last week with the arrival of hundreds of magnificent Christmas trees – and we captured it all with this incredible time-lapse video! Customers can now get their hands on two types of natural tree – Select Nordmann and Simply Nordmann – in a range of sizes and prices.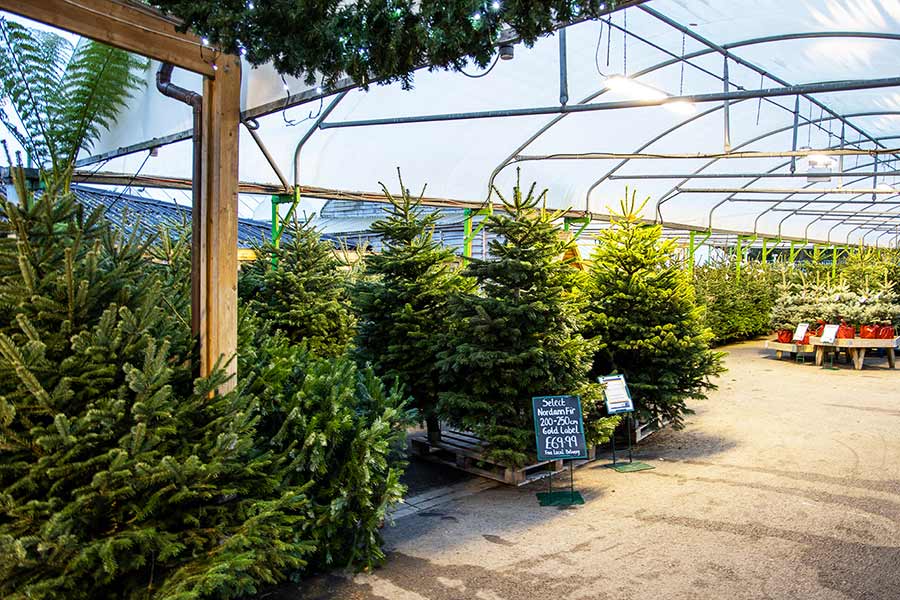 As for discounts, it's not just our advent calendar where great deals can be found. As we speak, a host of promotions at Oxford Garden Centre are available between now and Christmas, including 10% off Christmas lighting if you buy one of our natural fir Christmas trees. For those thinking ahead, you can also save hundreds of pounds on quality outdoor furniture by Kettler – a Christmas investment for many summers to come!
Feeling Hungry?
For those feeling peckish, there's yet another reason to visit Oxford Garden Centre this Christmas. Not only are we offering free mulled wine and mince pies on weekends, but our popular café now boasts a special Christmas menu with up to 3 courses, starting from £9.95. Traditionalists can gorge on seasonal classics such as roast turkey with all the trimmings, followed by Christmas pudding with brandy cream. As for vegetarians, our spiced butternut squash soup followed by a delicious Vegetable Wellington served with veg and gravy is not to be missed.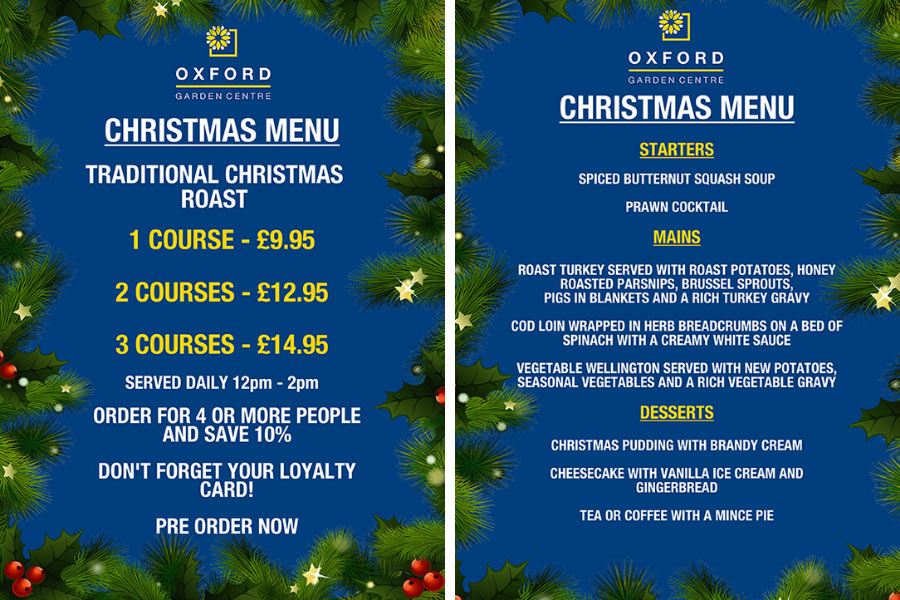 Remember to bookmark our Advent Calendar page and check it every morning for new offers. You'll be rewarded with exclusive savings on a huge range of gardening and landscaping products, as well as the chance to save on your next landscaping project. In the meantime, our garden centre in Oxford is open every day between now and Christmas Eve.