Christmas Is in Full Swing at Oxford Garden Centre
It's beginning to look a lot like Christmas at Oxford Garden Centre! With festive lights draped across our Japanese garden, dozens of bushy Christmas trees on display, and plenty of yuletide treats laid out, we're truly getting into the Christmas spirit.
Whether you're browsing for gift ideas or looking for a majestic Christmas tree for the home, our garden centre has every festive treat you could wish for. No need to ask Santa!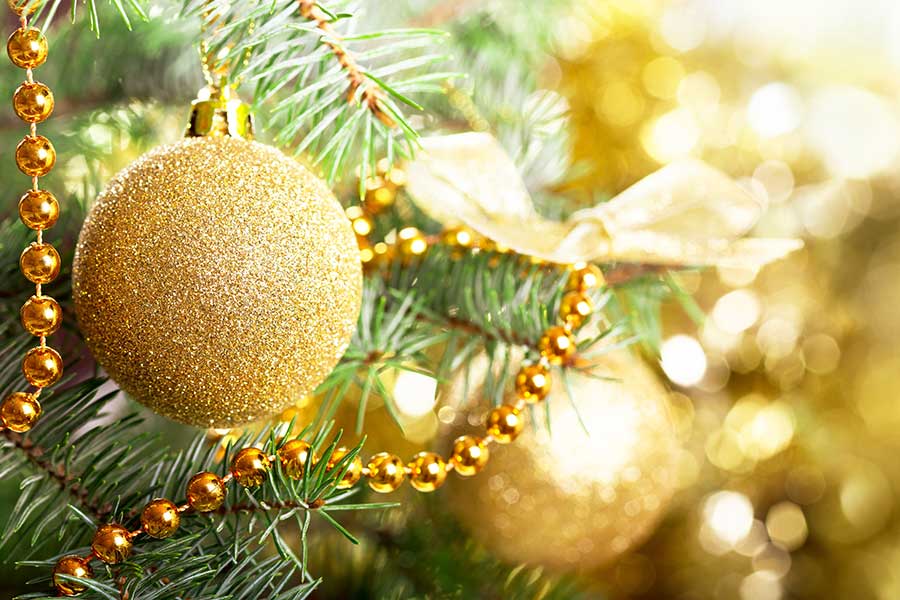 Trees, Glorious Trees
Perhaps we're biased, but Christmas just isn't the same without a real Christmas tree. Nothing beats the bushiness and festive scent of our natural trees, bringing the magic of a winter forest into the home. Our Christmas trees are grown on a 350-hectare plantation in the south east of Ireland and come in two stunning varieties. But which one is the best for you?
The first option is the ever-popular Simply Nordmann Christmas tree. It's the perfect choice for anyone who enjoys sprucing up their tree with plenty of decorations. This is due to the Simply Nordmann's slightly less "bushy" branches, which leave extra room for baubles, tinsel, lights, and anything else that takes your fancy. We stock this tree in two sizes: 160-200cm and 200-250cm, priced at £39.99 and £49.99.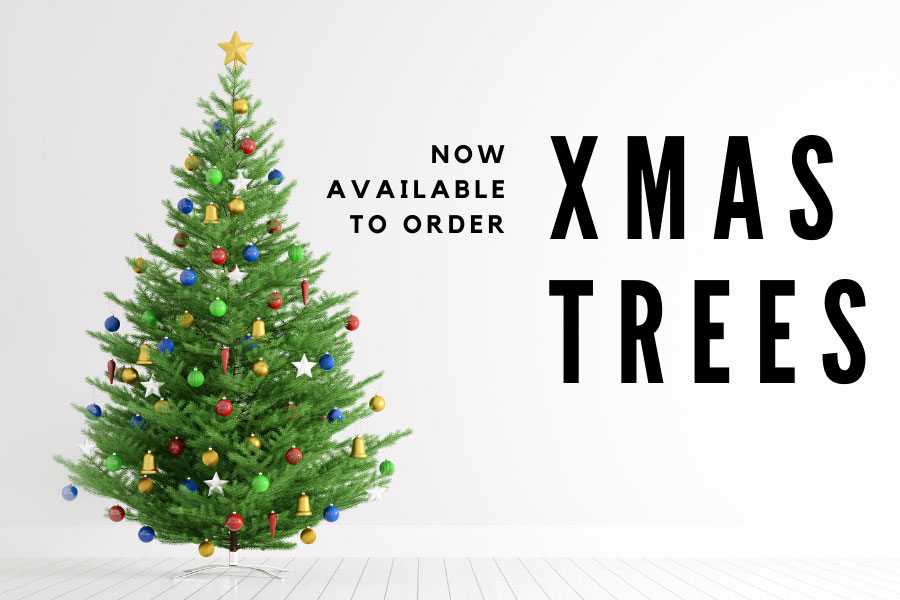 If you're less concerned about extensive décor, we recommend the Simply Nordmann's bushier brother, the Select Nordmann. This generous tree comes in a bigger choice of sizes: 125-150cm, 150-175cm, 175-200cm or 200-250cm, ranging from £29.99 to £69.99. If you don't have much space in the living room, or you simply prefer a smaller Christmas tree, then the 125-150cm version is obviously your best bet.
As wonderful as these trees are, neither are much use in the home without being placed in a sturdy stand. We offer Green Stands in two sizes, 4 or 5 inches, to suit your chosen tree size.
For an alternative to large Christmas trees, we stock two varieties of potted trees. These are proving increasingly popular due to their compact style. Our two options are the Picea Pungens Blue Spruce and the Nordmann Fir, available from 80-100cm to 125-150cm and starting at £55.99. Potted trees provide superb value due to their super-strong root structure, meaning they can easily be replanted once the festive season is over.
Light up your Christmas


So, you've picked out your ideal Christmas tree, found the perfect spot in your home, and propped up the tree in its stand. But what about those magical decorations?
In terms of lights, we offer a wide range of both indoor and outdoor Christmas lighting. These start with a pack of 500 lights for £31.99, well suited to a 125-150cm or 150-175cm tree. For those looking to go big, our largest pack of lights is 1,500 (£69.99), ideal for 200-250cm trees or larger. Many customers use these lights in the garden; make sure you've measured out the rough length of your desired lighting before buying anything!
As for baubles, you can either buy them individually for £2.99 or take advantage of our pack offer and buy 12 for £29.99. Hungry shoppers will be delighted by our range of edible gift sets by Cottage Delight, which run the gamut from cheese and biscuits to Christmas-themed sweets.
Wreaths are another popular choice for Christmas decorations. We stock over five different varieties, from simple plain wreaths to elaborate, pre-decorated wreaths. Sizes range from 8 to 10 inches, with prices starting at £10.99. Finally, in December we unveil a beautiful selection of Poinsettias, a popular red Christmas plant ideal for bright festive displays.
Treat a loved one via HTA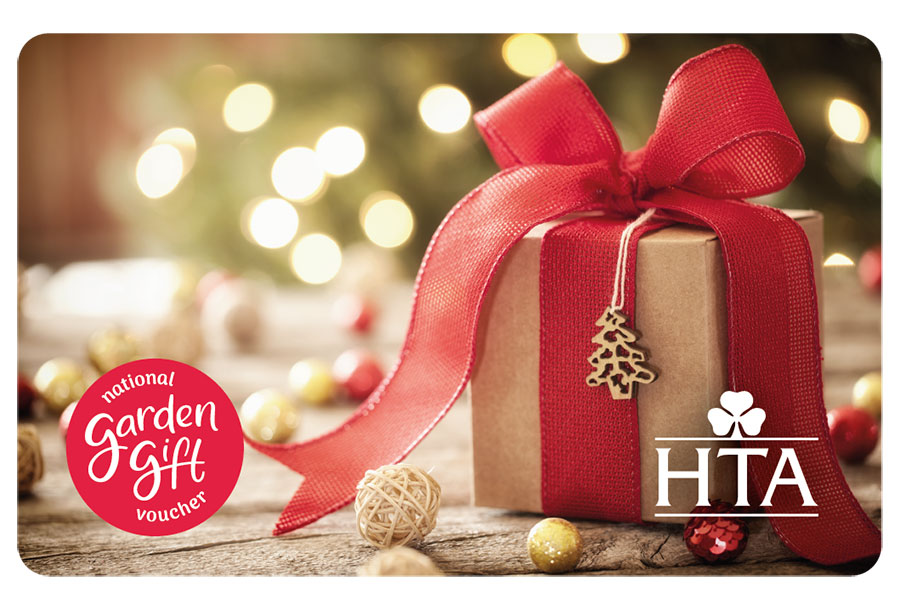 Let's be honest – a lot us get stuck for gift ideas around Christmas. If you're still undecided, why not treat friends and family to the ultimate garden gift: an HTA gift voucher. At Oxford Garden Centre, we sell and redeem both HTA gift cards and paper vouchers. This means you can leave it up to your loved ones – no awkward moments when you've bought them the wrong gift! HTA Gift Cards can be loaded with up to £250, with the Gift Vouchers available in £5, £10, £25 and £50 amounts.

The best way to decide on your next garden gift is by visiting our centre in Oxford. Explore our full range of Christmas trees, potted trees, lights, baubles, snacks, wreaths and Poinsettias, with our friendly staff always on hand for a chat. What's more, starting from the weekend of 30th November we are offering free mulled wine and mince pies, available on Saturdays and Sundays until Christmas Day!