Kettler Neo: The Ultimate In Outdoor Kitchens
As a brand, Kettler has long been synonymous with luxury outdoor dining. This summer at Oxford Garden Centre, we're delighted to add what could well be the pinnacle of Kettler's alfresco expertise: The Neo Outdoor Kitchen.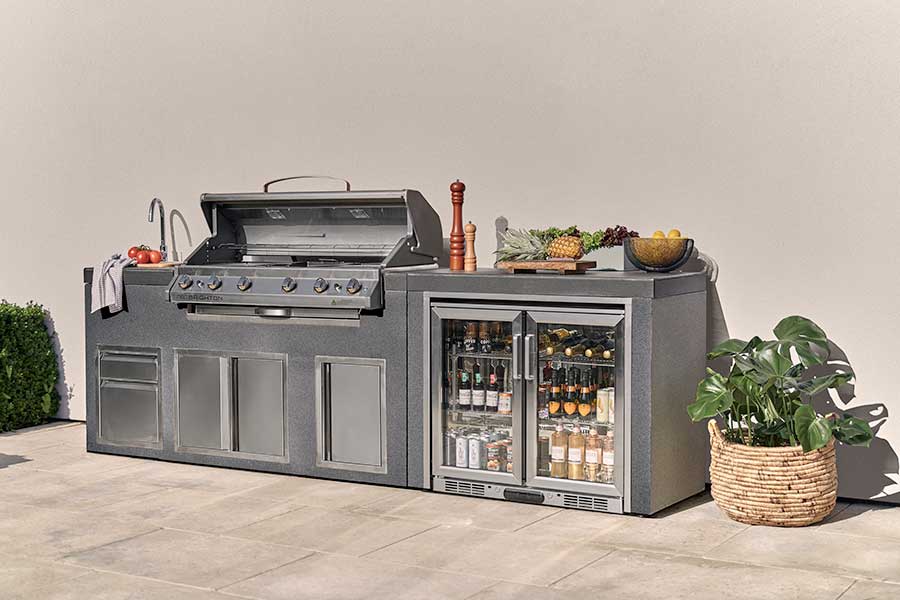 This beast of a unit not only looks amazing, but comes with an astonishing range of built in features – from a high-end BBQ grill and oven to luxury counters and fridge. Put simply, it raises the bar for back-garden dining and entertainment.
So much more than a BBQ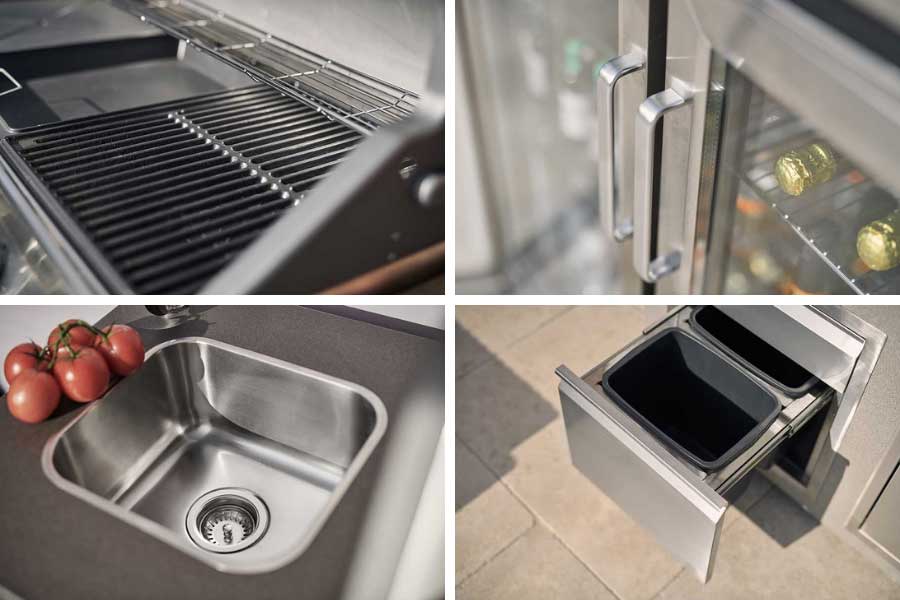 As its name suggests, the Kettler Neo Outdoor Kitchen provides virtually all the amenities of a modern kitchen, but outside.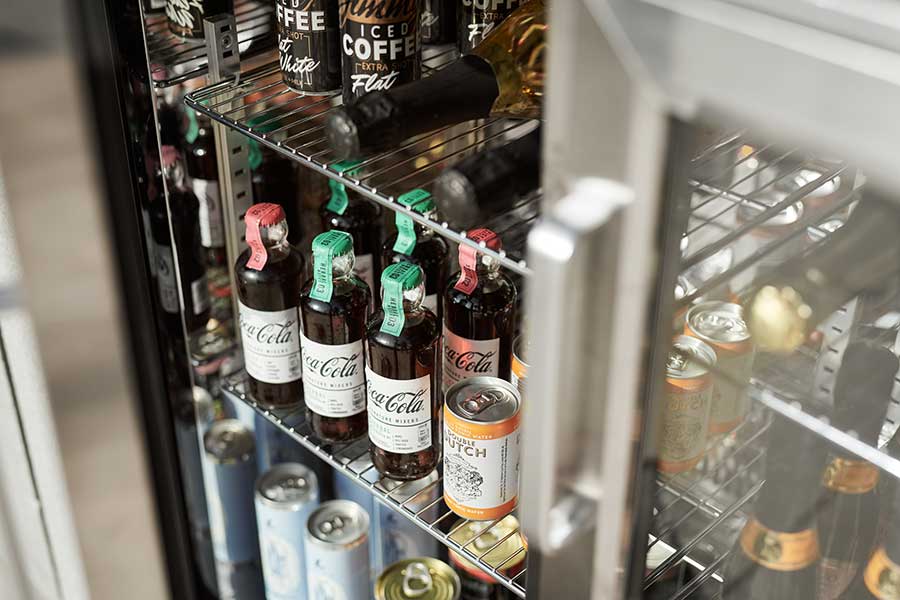 Think of most things your kitchen offers – grilling, roasting, storage, refrigeration, food prep, dish-washing – and the Neo Outdoor Kitchen has it, too. To prove it, let's go through each function one-by-one and explore the finer details of this incredible piece of kit:
Grilling – As you'd expect from Kettler, the Neo's BBQ-ing options are top drawer. The grill itself is generously sized (109.5x47.5cm cooking area), powered by 6 burners that lets the chamber heat up rapidly and stay hot thanks to the roll-back hood. What's more, the 304 Grade stainless-steel body and chassis is as luxurious as that of any standalone BBQ unit.
Roasting – A stainless steel, roll-back roasting hood adds another dimension to your outdoor cooking. With the hood down, the BBQ acts just like a regular oven with 360-degree circulation. It boasts an "easy glide", cool touch handle and even a glass window to let you keep an eye on your food.
Storage – The Neo features several storage compartments of various sizes, enough to store pots and pans, cutlery, and other must-haves for cooking, dining, and entertainment. The storage consists of shelved compartments accessed by stainless-steel sliding doors, and even separate bins for recycling and food waste.
Refrigeration – A large fridge – or "beverage cooler", as Kettler prefers to call it – comes attached to the main BBQ island module and lets you stock up with drink, food, and anything else that needs chilling. The fridge (sorry, beverage cooler) features a built-in adjustable thermostat, letting you set the perfect temperature.
Food preparation – There's a surprising amount of surface space to play with – a porcelain tile work bench and built-in chopping board allows you to prepare food outside, instead of ducking inside to your kitchen to rustle up a salad.
Washing up – With all this equipment designed to create and entertain, Kettler hasn't overlooked the more practical task of cleaning up. A stainless-steel sink (with marble top) and tap lets you wash, clean, and stay hygienic in one spot.
This outdoor kitchen has the look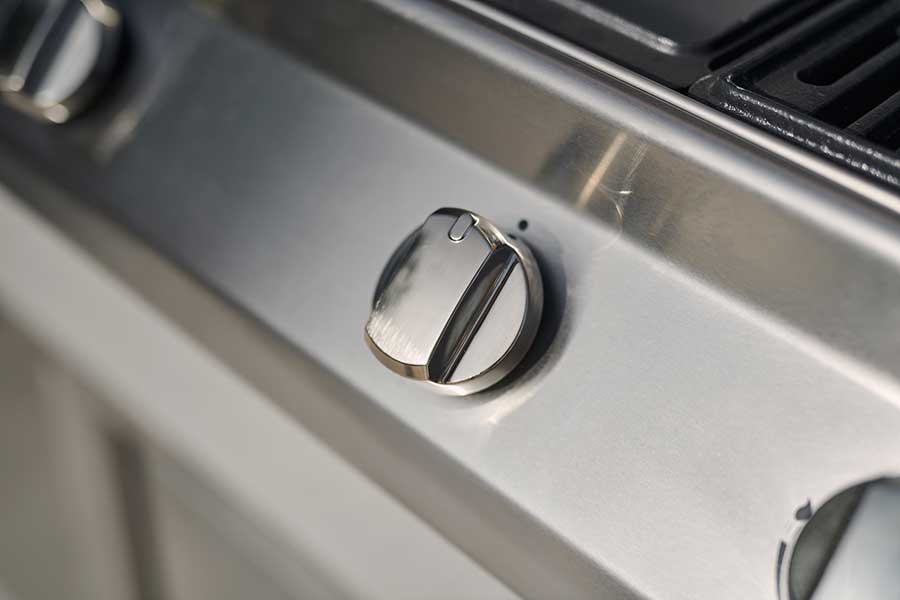 As well as being multi-functional, the Neo is also amazing to look at. The unit is made from calcium silicate panelling finished in a luxurious stucco spray stone. The BBQ, sink, and fridge boast a 304-grade stainless-steel body – all 100% rust-resistant. There's also a UV-protected coating to guard against long-term sun damage.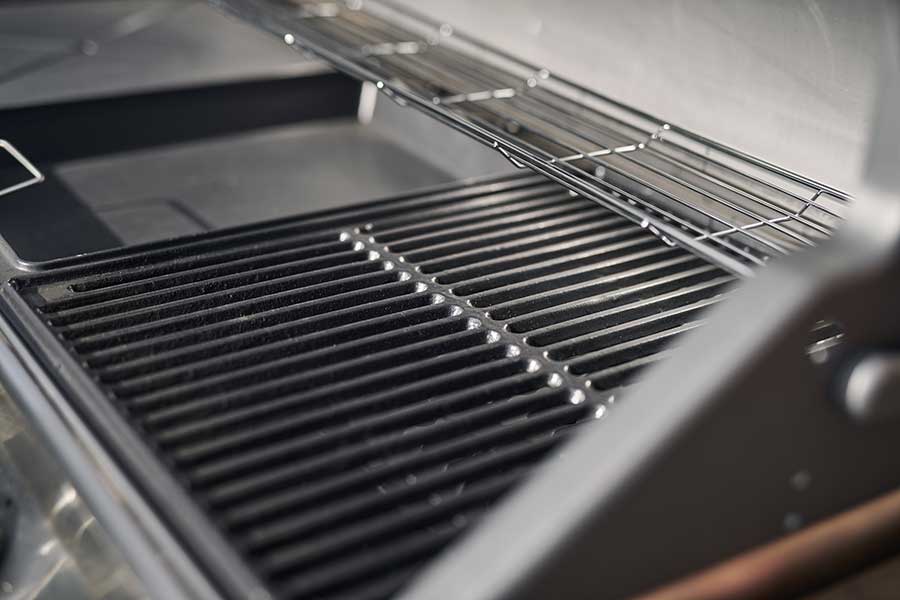 The worktop is kitted out with durable porcelain tiles, made with the quality typically found in a luxury kitchen. At night, BBQ illumination is provided by two oven-grade 10W internal halogen lights; the fridge is also lit from inside.
The practical stuff
The Kettler Neo Outdoor Kitchen costs £5,999 and is available to order from Oxford Garden Centre for delivery in around two weeks. Free mainland UK delivery is included in the price. As for the warranty, the Neo comes with a 3-year manufacturer's guarantee on all parts and fixtures.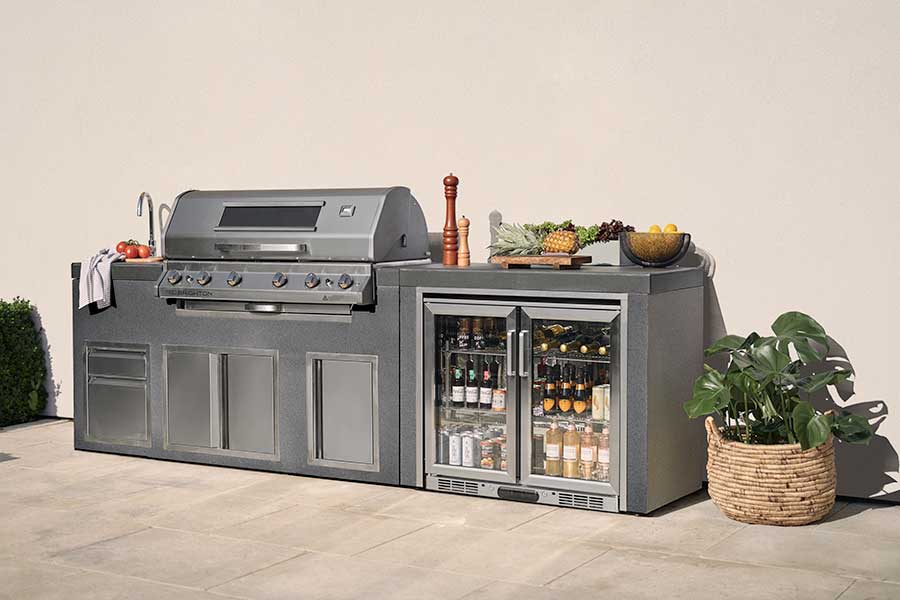 Kettler provides free installation for the Neo on request. If you'd like to take advantage of this service, we will arrange it all with Kettler directly. The installation consists of setting up and assembling the Neo with connection to a gas bottle and existing water and electricity outlets.
Kettler do not undertake any plumbing and electrical works – the service is for connecting, setup and testing. You must make sure that your home has the minimum requirements for connection: A waterproof 240v outdoor socket and a 30mm outdoor water connection. The UK standard is 24.4mm, so a plumber may be needed to fit a suitable adaptor.