Find Your Perfect Real Christmas Tree at Oxford Garden Centre
When it comes to Christmas at Oxford Garden Centre, we leave nothing to chance. As such, OGC is pleased to announce a full stock of natural fir potted Christmas trees, available now both in-store and online. Then on November 22nd, Santa is set to pay us another visit by dropping off our famous cut Christmas trees in various styles and sizes.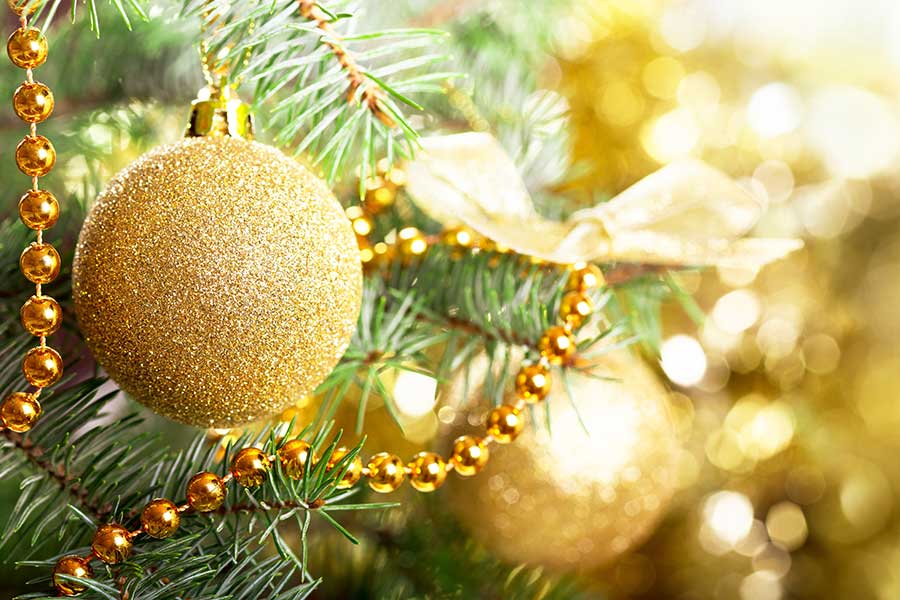 As ever, this year we're proud to offer Free Local Delivery on all Christmas trees and stands to customers with an OX postcode. Indeed, our free deliveries are an all-year-round deal – so it would be rather Scrooge-like of us to make an exception for Christmas trees!
Our 2021 Christmas range is without doubt bigger, better, and more Christmassy than last year's. For proof, scroll down to see our abundance of natural fir Christmas trees and accessories as well as some festive gift ideas for friends and family.
Our Christmas Trees
Potted Christmas trees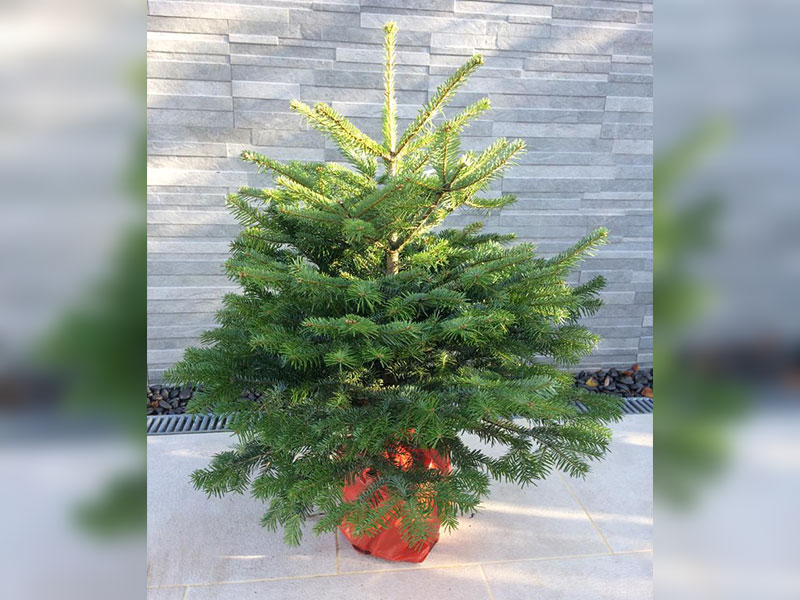 Our adorable range of pot-grown Nordmann Premium Potted Christmas Trees (£55.99-£64.99) are now available both in-store and online. These real fir trees come in three sizes: 80-100cm, 100-125cm, and 125-150cm.
If sustainability is among your criteria for a great Christmas tree, you're in luck. The Premium Potted Tree's perfect shape and strong root development means that they can be easily replanted in the new year. As with all our Nordmann Christmas trees, these varieties are all ethically sourced, meaning they are grown in certified production areas instead of forests.
Cut Christmas trees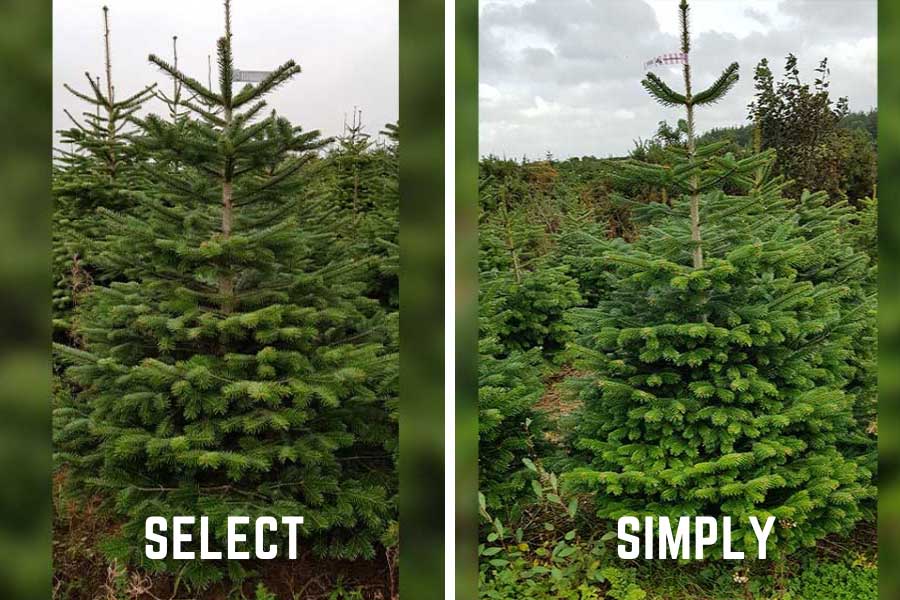 The main event. These magnificent fir Christmas trees boast traditional dark green needles and make for the perfect festive centrepiece. We stock two slightly different versions: the Select Nordmann Christmas Tree (£39.99-£79.99) and the Simply Nordmann Christmas Tree (£49.99).
The 'Select' comes in four sizes, from a modest 110-150cm to a gargantuan 200-240cm. Whatever the size, you'll feel confident hanging all kinds of ornaments on the strong, sturdy branches. The 'Simply' is a one-size job: At 160-200cm, it features slightly less foliage to allow more room between branches to hang your baubles, stars, and tinsel.
Please note that both cut Christmas trees are currently available only for pre-order. We'll be getting our hands on them on November 22nd (or w/c December 1st for the 150-175cm 'Select'), so pay a visit to Oxford Garden Centre after this date to see our cut trees "in the flesh".
Christmas tree stands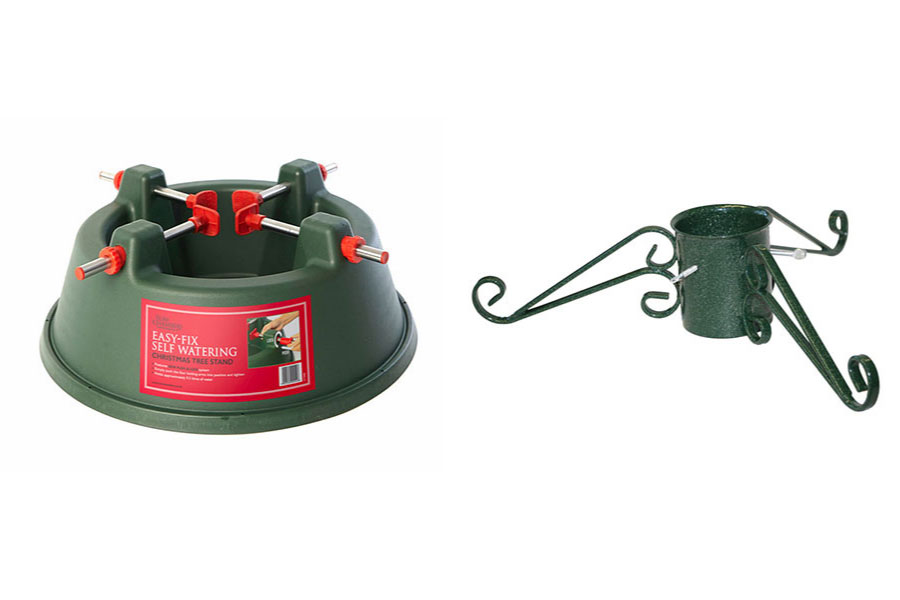 If you do plump for a cut tree, you'll need something to keep it upright. That's where our Tom Chambers tree stands come in. We offer two versions: the traditional-look Ornate Christmas Tree Stand (£24.99-£29.99, 4"-5") with thumbscrews, and the Easy-Fix Self Watering Tree Stand (£19.99-£24.99, 25cm-30cm) with a "Push & Lock" mechanism. Make sure to check the sizing on each product page so that it matches your Christmas tree. And if you're not sure, just ask one of our helpful staff members or get in touch via the contact page.
Christmas gift ideas
HTA vouchers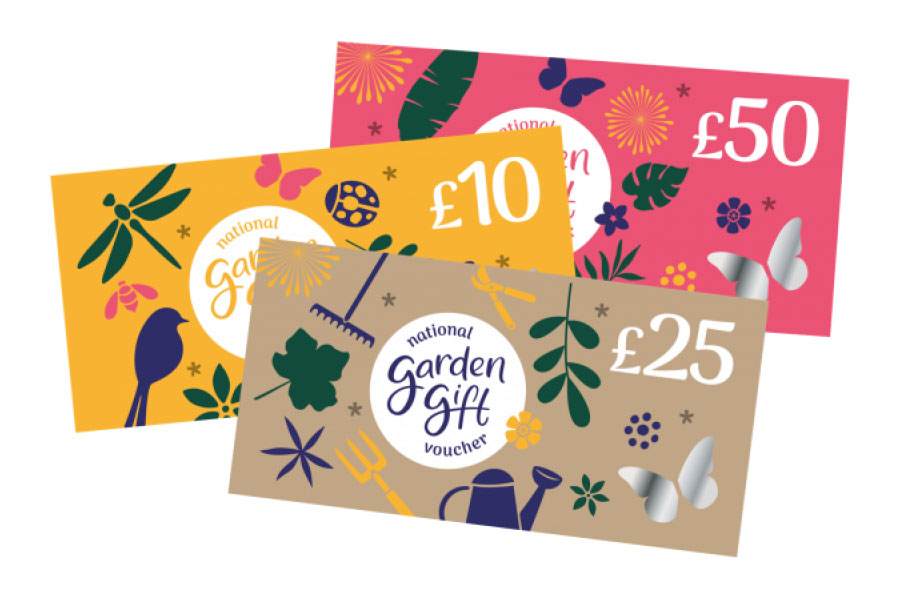 Buying a gift for a garden-lover, but not sure what to go for? Just get them an HTA National Garden Gift Card or Gift Voucher. Redeemable in hundreds of garden stores across the UK, including Oxford Garden Centre, HTA cards are one Christmas tradition we hope never dies out. We sell them in-store and online with any pre-loaded value up to £250. If ordering online, delivery will take about five working days through Royal Mail.
House plants
Last month's blog took a deep dive into caring for house plants. We also picked out some of our best and most popular plants – all of which would make a great Christmas present – as well as planters, pots, and compost products. Although we don't sell these online, its worth paying a visit to our garden centre where our staff can help you pick out the perfect house plant gift.
Christmas Decorations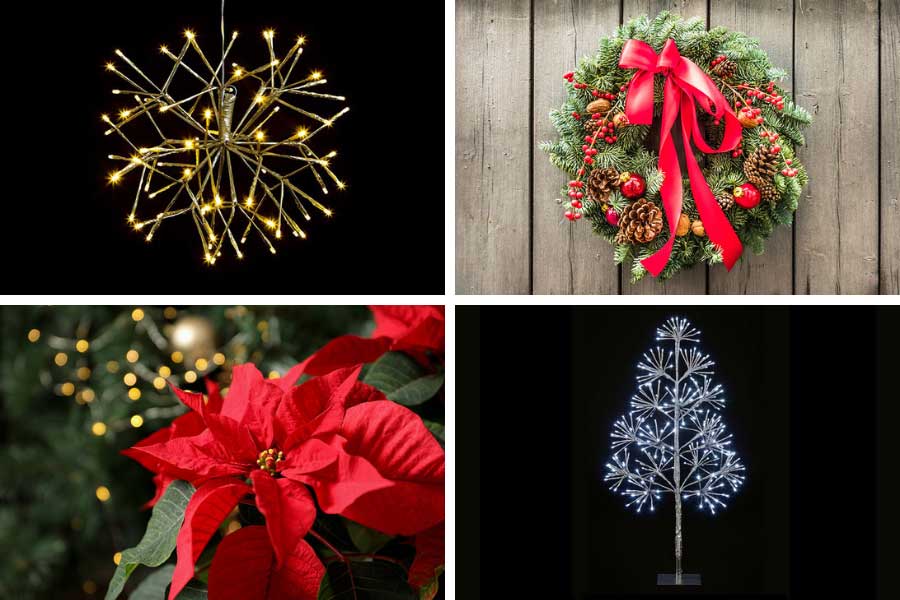 Our garden centre is packed to the brim with traditional Christmas decorations of all shapes and sizes. Here's a quick run-down of our favourites (in-store only):
Poinsettias – These stunning bright red poinsettias come in their own pots and make for a striking Christmas display.
Christmas Wreaths – Coming soon
"Fake" Christmas Trees – An ever-popular alternative to the real thing, we offer a minimalist 90cm White LED Tree (£59.99) and a more traditional-looking 1.5m Black Tree with Twinkle Timer (£169.99).
Illuminated Decorations – Take your pick from a wide range of LED Timelights starting at £5.99. We also stock a 24cm Lantern with String Lights (£7.99, White or Black) and a 60cm "Starburst" Snowflake (£79.99, Gold or Silver.)
Free mulled wine and mince pies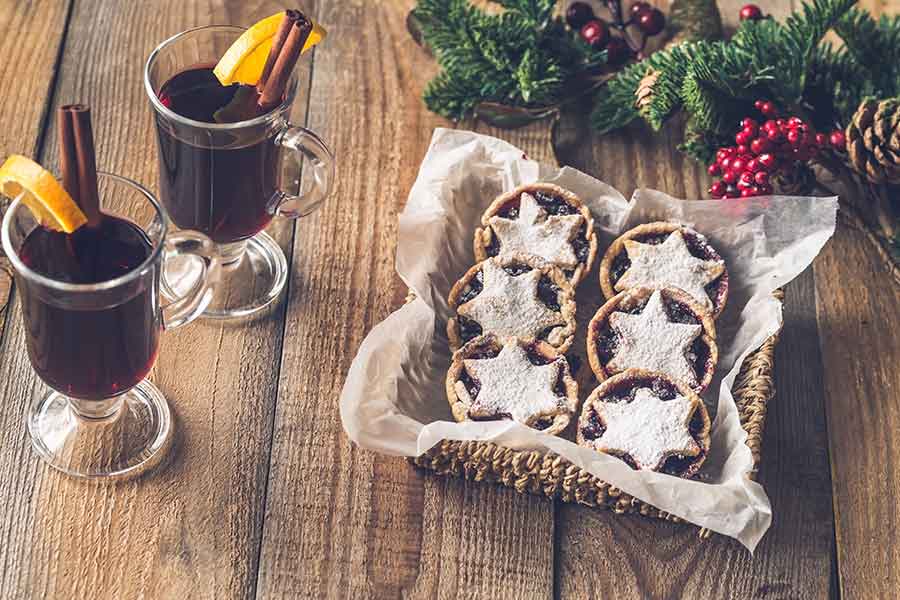 A beloved tradition is back! Starting November 27th, weekend visitors to Oxford Garden Centre can treat themselves to a free mince pie and (for grown-ups) a glass of mulled wine. These special weekends will continue up until Christmas – unless we run out of Christmas trees before then.
We look forward to greeting every single customer who visits Oxford Garden Centre this Christmas. Don't forget our Free Local Delivery option – applicable to both in-store and online purchases – and keep refreshing our website for an upcoming series of December discounts…