Quick Tips For Caring For House Plants
Contrary to myth, looking after house plants doesn't take much time or effort. Most house plants don't need regular watering or eight hours of sunlight each day. In fact, the beauty of them is that so many are surprisingly resilient. That said, you'll still need to care for each plant in its own way. In this article, we'll run through some of our most popular house plants at Oxford Garden Centre and share some tips on how to care for house plants with the minimum of fuss.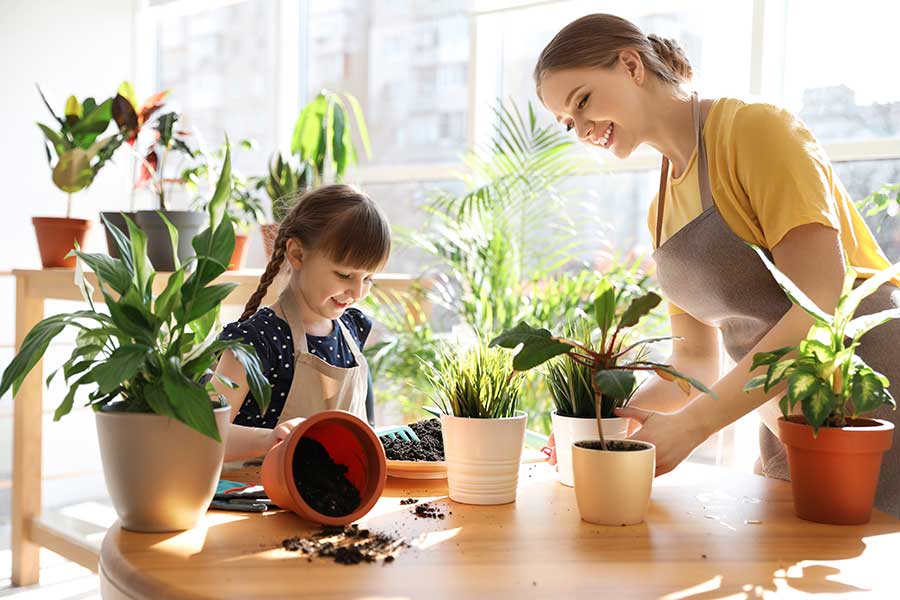 Before we begin, we'd be remiss not to mention our 10% student discount on all house plants and house plant pots at Oxford Garden Centre. Just show your student ID at the checkout and we'll give you 10% off!
Tip #1 – Pick the right plant for the environment
It's no secret that some plants need more light than others. In a typical house, sunlight levels can be difficult to control, which means choosing the correct plant for the situation. For dark and dingy corners, we always suggest hardy dracaena (of which we have a wide selection), zamioculcas zamifolia, ficus, or hoya krohniana splash. These "easy-care" plants also perform well in offices – if your desk is far from the nearest window, a dracaena won't let you down. Or if you're looking for ultra-low maintenance, it hard to beat succulents and cacti. We stock a neat selection of small potted cacti, starting at £2.99.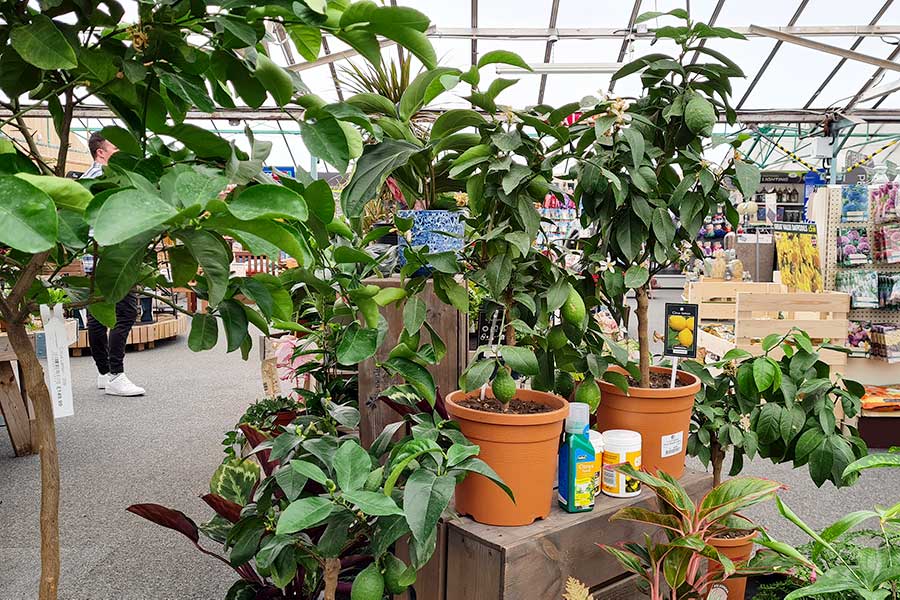 Tip #2 – Use the right compost
We offer dozens of soils, mulches, and composts at Oxford Garden Centre. But the vast majority are suited to gardens and other outdoor spaces. For house plants, we suggest Miracle-Gro Houseplant Potting Mix (£5.99, 10L bag), tailor-made for indoor growth with a blended mix featuring optimum airflow and drainage. Other customer favourites include Westland Houseplant Potting Mix (£3.99, 4L bag) and Westland Houseplant Feed Concentrate (£3.99, 200ml bottle).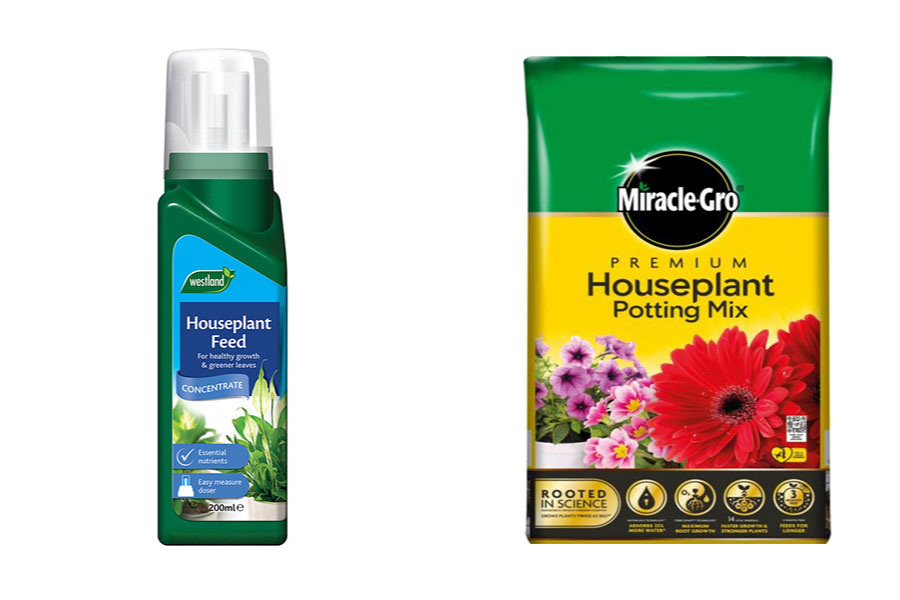 Tip #3 – Water and feed seasonally
Just like their outside cousins, many indoor house plants need a varying amount of care depending on the season. When plants are in their growing season – i.e. spring and summer – they will need more regular watering and feeding compared to the dormant winter. Use room temperature water in modest amounts: plants don't enjoy sitting in over-saturated soil. Also, make sure to check what type of fertiliser is best for each variety of plant, and follow labelled instructions on how much (and how often) to use.
Tip #4 – Don't always swap your pot
While there are dozens of fantastic planters and pots dotted around our garden centre in Oxford, you don't have to grab a new pot with every house plant. Sometimes its best to just leave the plant in the pot it came in, especially with fragile plants. However, if you're concerned that your house plant is a little too big for its container, feel free to swap the pot for a size or two up.
Tip #5 – Working from home? Pick purifiers
Interior designers have long sought to design "healthy" homes, offices, and other spaces where we spend a lot of time. One trick is to "bringing the outside in" with a few well-placed house plants. Studies have shown that house plants can make a tangible difference to both physical and psychological wellness – these include an improved mood, reduced stress levels, and less fatigue (check out the RHS's summary of the main health benefits of house plants.)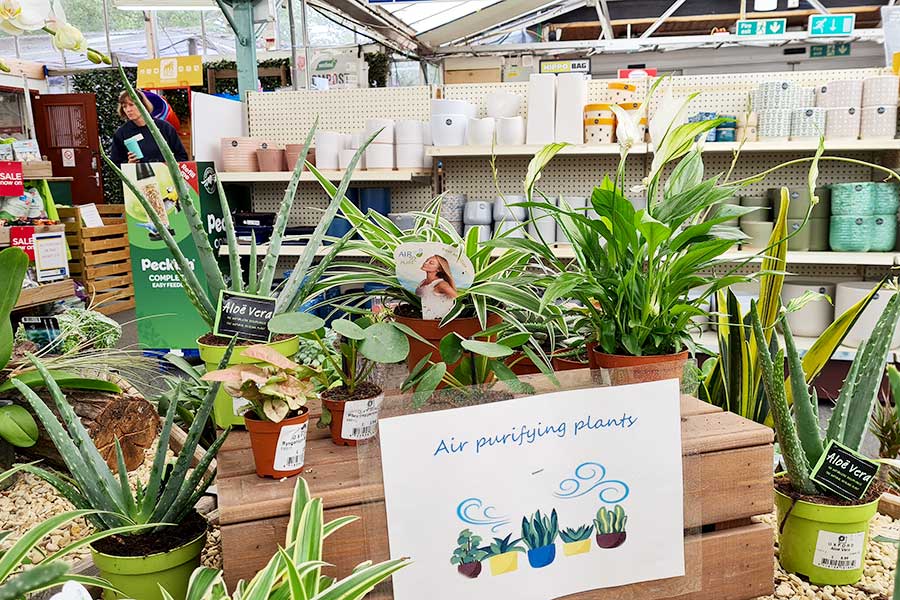 A lot of this is thanks to the improved air quality that house plants bring. Air purifying plants such as spider plants, spathiphyllum, calathea, and aloe vera are increasingly popular in the age of home working, when many of us are spending weekdays cooped up at home.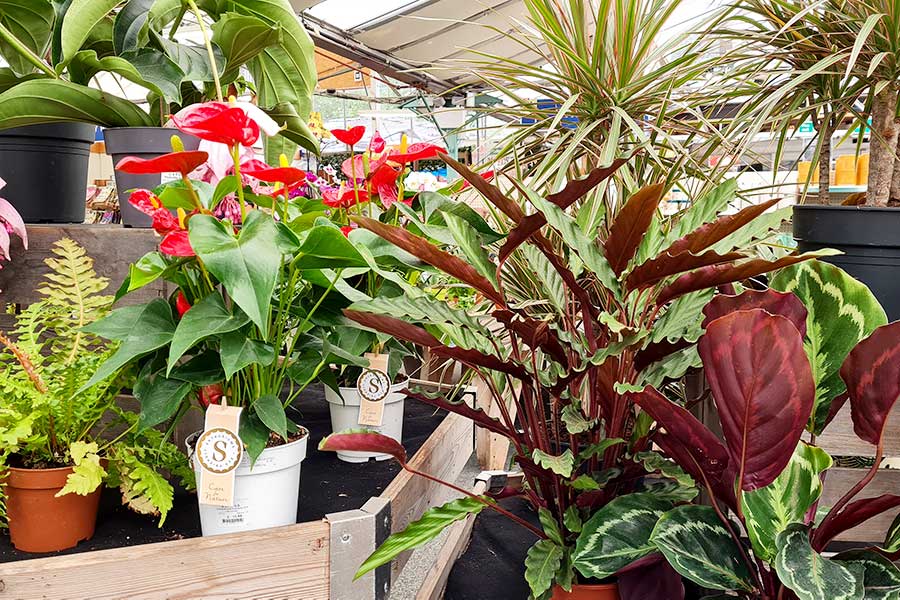 While we do not sell plants online, our garden centre in Oxford is jam-packed with a bewildering variety of plants, flowers, pots, planters, and compost. What's more, our friendly staff love nothing more than a natter about the relative merits of plants – if its advice you're looking for, our garden centre is the place to be.