Pre-Order Your Natural Fir Christmas Tree Now
There's never been a year quite like 2020 – and not in a good way. That said, with Christmas fast approaching and a vaccine now on the cards, there's every reason to feel a little more cheerful. In this spirit of optimism, we're delighted to unveil our brand new range of Christmas trees.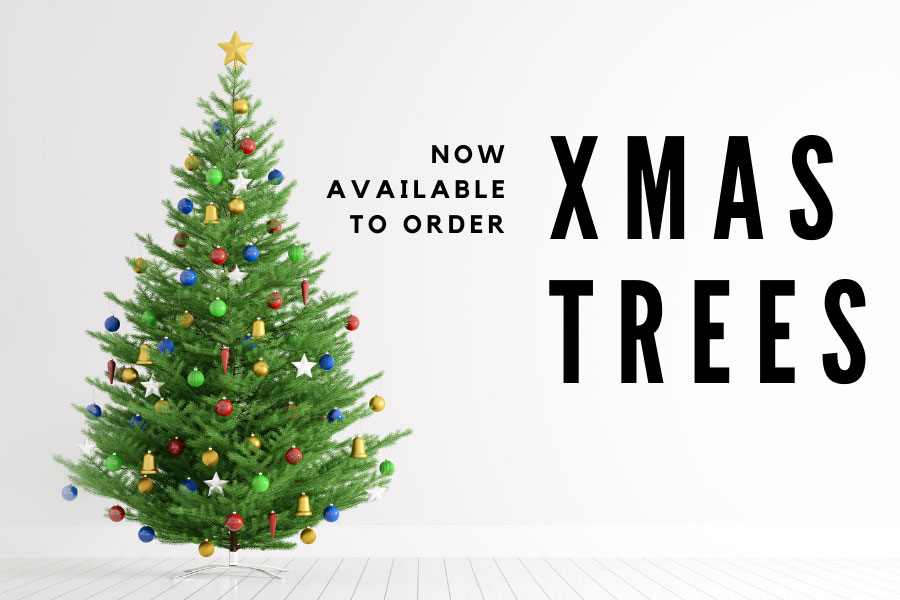 Oxford Garden Centre is now taking pre-orders on all Christmas trees, with availability from the week commencing November 23rd. This includes a free delivery option to all customers with an OX postcode. As for visitors, we're also offering free mulled wine and mince pies across the four weekends leading up to Christmas (28-29 Nov and 5-6, 12-13 & 19-20 December).
Real Christmas trees
Christmas at Oxford Garden Centre is all about our beloved Nordmann fir Christmas trees. And when we say "trees", we mean the real thing – big, bushy and authentic. We sell two extremely popular types of natural trees, both planted on a special plantation in Ireland: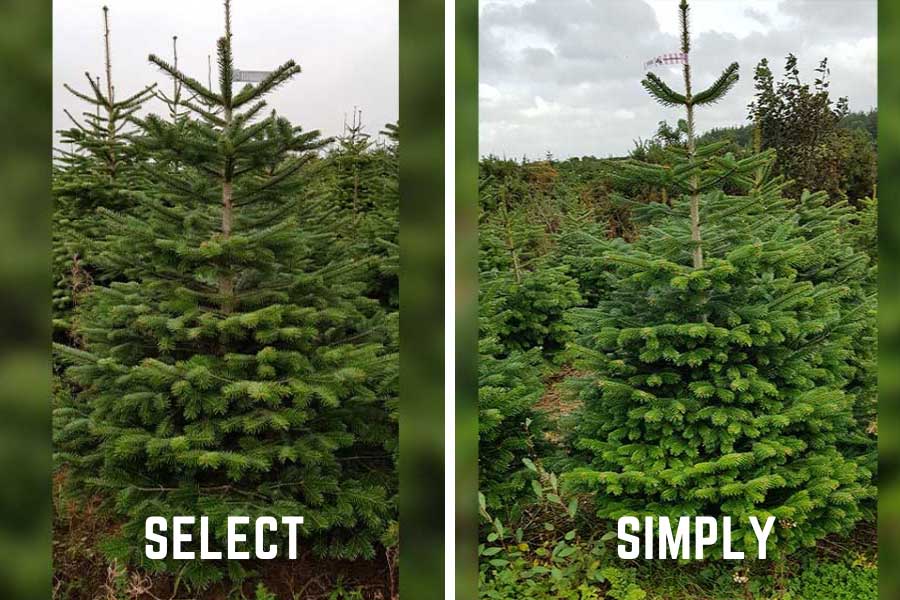 Simply Nordmann Fir Christmas tree (£49.99) – Perfect for those who like to decorate their tree to the hilt. Its sparser branches allow for a plenty of lights, baubles and other festive garlands. In terms of looks, the gorgeous dark green needles put it head and shoulders above any artificial tree. Available in a height of 160 to 200cm.
Select Nordmann Fir Christmas tree (£39.99 - £79.99) – Our classic "regular" Christmas tree. It's the most popular style of European tree, slightly bushier than its Simply Nordmann cousin but no less beautiful. Choose your size from 125-150cm, 150-175cm, 175-200cm or 200-250cm.
Both trees can now be pre-ordered online, with pick-up or delivery available from Monday 23rd November. As mentioned, delivery is free to customers in an OX postcode. Merry Christmas!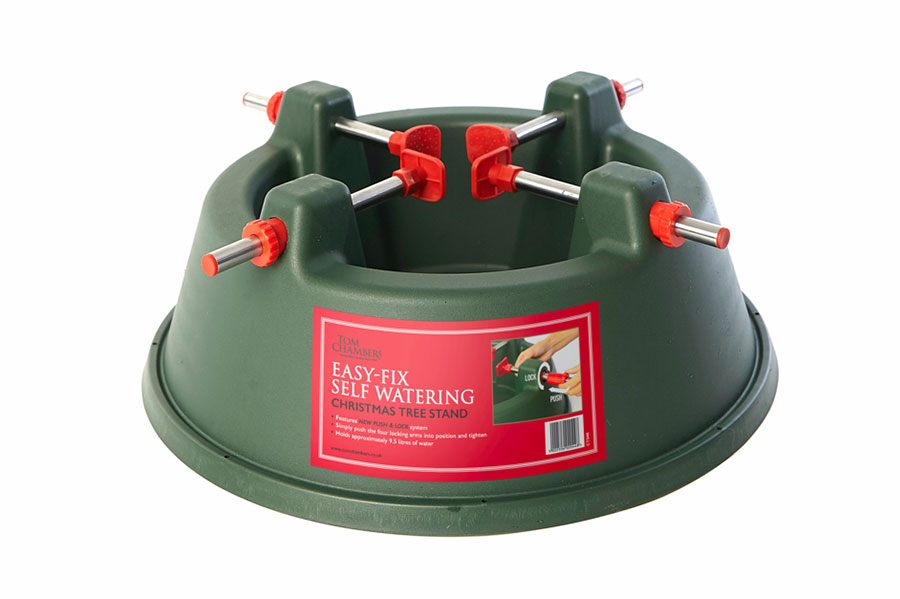 One more thing – don't forget to order a Christmas tree stand to support your tree. We strongly recommend Tom Chambers' tree stands due to their robust build. The Easy-Fix Self-Watering tree stand (£19.99 - £24.99) is made from heavy-duty steel and uses a "push and lock" system to hold the tree quickly and firmly. It's available in two sizes: Small (25cm for trees sized 4-6ft) or Medium (30cm for trees sized 6-8ft). A simpler option is the Ornate Christmas Tree Stand (£19.99 - £24.99) in 4in or 5in.
Potted Christmas trees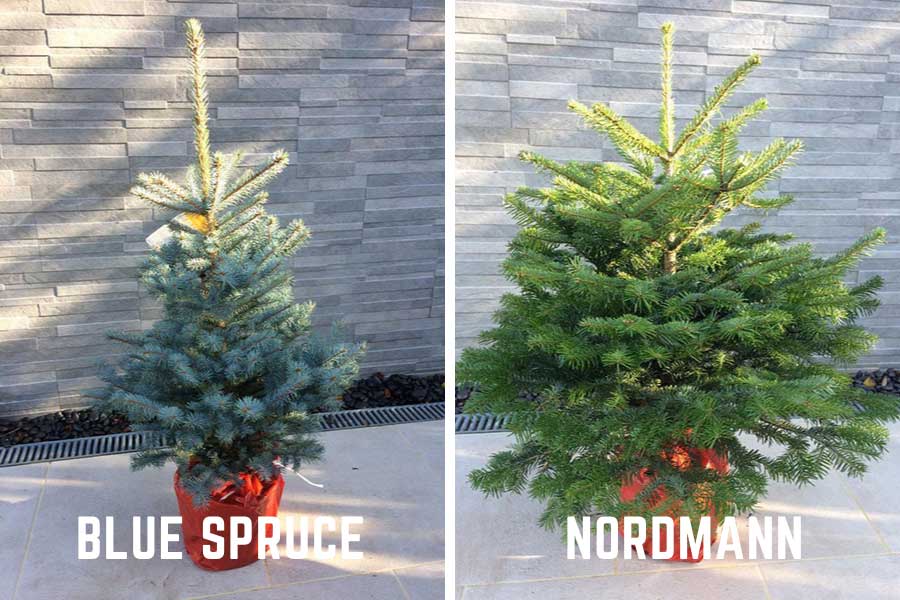 Not enough space for a large Christmas tree? We've got you covered. The potted Blue Spruce Premium Potted Christmas Tree (£64.99, 125-150cm) is a perennial favourite with its blue-green needles and coniferous appeal. We also stock the dark green Nordmann Premium Potted Christmas Tree (£55.99 – 64.99) in three sizes: 80-100cm, 100-125cm and 125-150cm.
Another advantage to potted Christmas trees is that they can be re-planted after Christmas. This is in stark contrast to larger, traditional Christmas trees, which must be thrown out by January or February.
If you'd prefer an artificial Christmas tree, the Woodland Fir tree (starting at £109.99, 5ft or 6ft) boasts blue-green foliage and hinged branches. For those on a tight budget, try the smaller Woodcote Spruce tree (starting at £32.99, 4ft or 5ft), also with hinged branches.
Lighting, decorations and other add-ons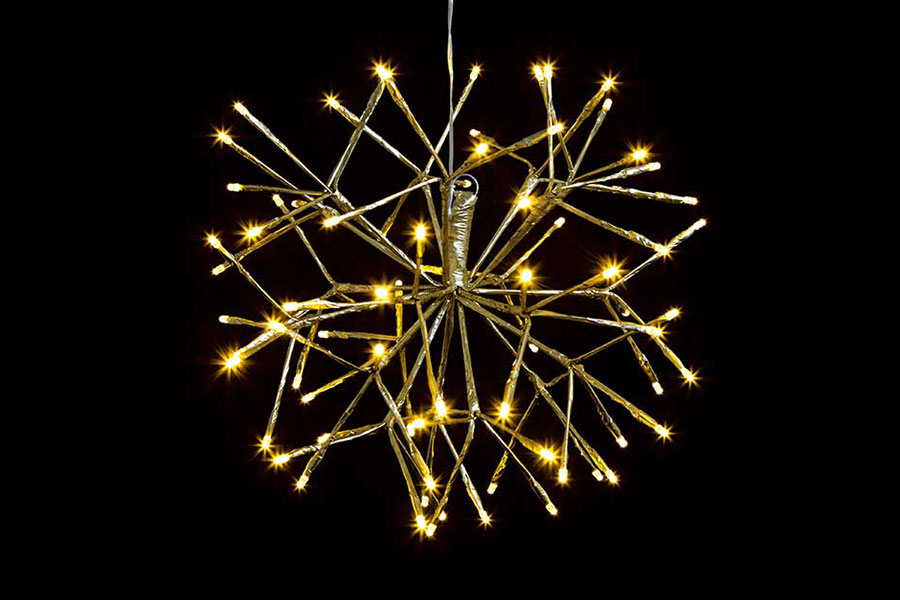 Now the Christmas tree is up, it's time to decorate with lights and baubles. We offer accessories galore for any size of tree, starting with Premier's Multi-Action LED Christmas Lights (£24.99) in three lighting options: White, Warm White and Multi-Coloured. We also offer an illuminated Battery Operated Natural Garland (£47.99) featuring warm LED lighting, as well as a popular 90cm LED Christmas Tree (£69.99).
As for baubles, our best current offer is a range of 12-pack 80cm glass baubles in a wide assortment of colours. Each box of 12 is now only £29.99, reduced from £36.00. Click the link above to browse the full range and pick out your favourite look.
National Garden Gift Cards & Vouchers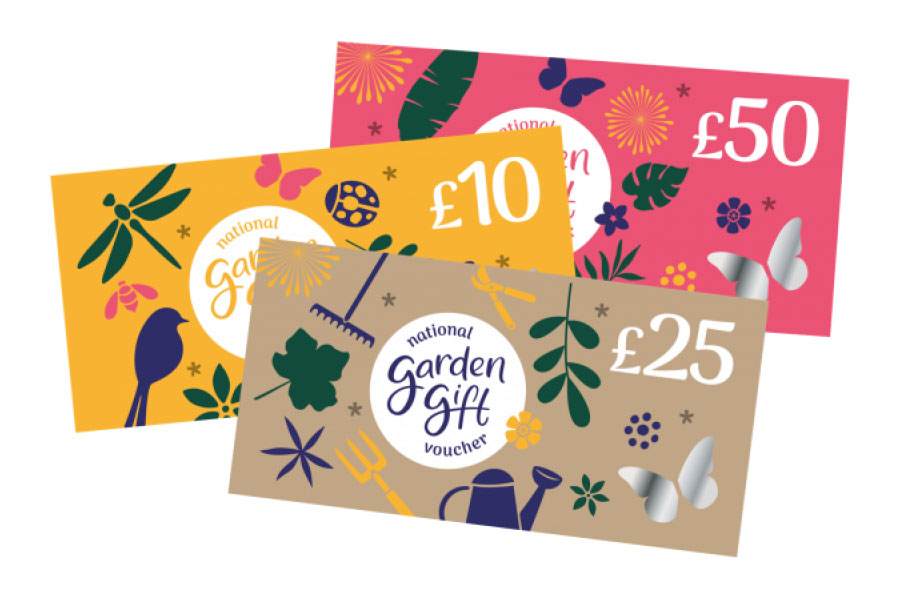 We couldn't sign off on a Christmas post without mentioning National Garden Gift Cards and Paper Vouchers. They're the perfect Christmas gift for any green-fingered friend or family member, letting you load up to £250. We stock no less than five different Gift Card designs (Butterfly, Wellies, Lavender, Squirrel and Tools) starting from just £5.
Good news: Oxford Garden Centre remains open throughout November and December, as we are currently exempt from the England-wide lockdown. Our team are working hard to ensure hygiene and social distancing measures in every corner of the garden centre, although our café remains closed. We should be fully stocked with Christmas trees by the week of November 23rd. Until then, we encourage you to pre-order your Christmas tree on our website, choosing either collection or free local delivery.