How to Plant a Tree for the Queen's Green Canopy
One of the great pleasures of gardening is seeing the positive impact that we can achieve for local wildlife and biodiversity. By taking care of our own little green spaces, all of us can play a small part in contributing toward a richer, healthier natural world.
In Britain, one excellent way to participate is by getting involved in the Queen's Green Canopy (QGP) initiative. Running from October 2021 to the end of 2022, the QGP is the perfect opportunity to plant your first ever tree. In this article, we'll explain what the QGP is all about, as well as sharing some tree planting tips that will let you successfully plant a tree for the jubilee.
What is the Queen's Green Canopy?
The Queen's Green Canopy is "a unique tree-planting initiative" timed to coincide with Her Majesty's Platinum Jubilee in 2022. Open to everyone in Britain, the QGC seeks to promote sustainable planting while "honouring The Queen's leadership of the Nation, which will benefit future generations."
As with many royal initiatives, the QGC is aimed primarily at groups such as social clubs, schools, and youth organizations, as well as local villages, towns, cities, and counties. But it is also open to individuals, especially those with a garden or easy access to a natural space.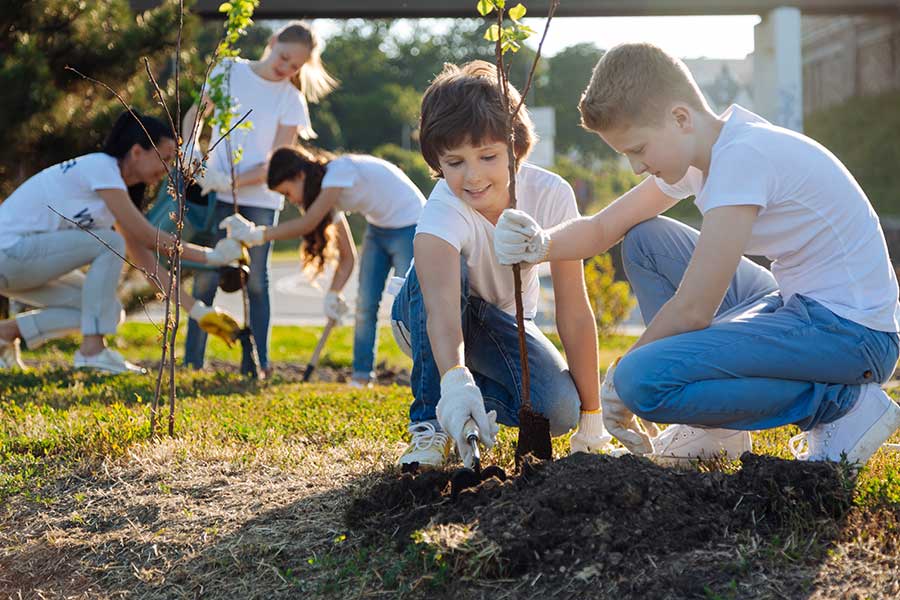 Tying it all together is a map on the QGC website that shows the location of every single tree planted in the UK as part of the initiative. The map serves as a "digital historical record" of all participants' trees in celebration of the Platinum Jubilee.
The ecological aspect of the QGC is, of course, the most important part of all. As summed up by the official website, the initiative "seeks to highlight the significant value of trees and woodlands as nature's simple but highly effective way to clean the air we breathe, slow the impact of climate change, create important wildlife habitats and improve our general health and wellbeing."
Our Top 7 Tree Planting Tips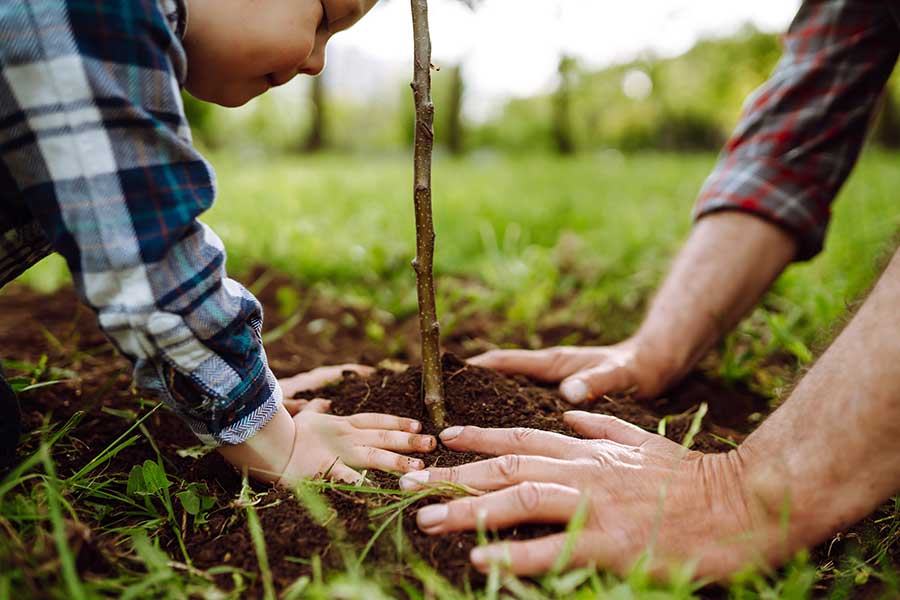 Planting a tree isn't as daunting as you might think. Participants in the Queen's Green Canopy will be pleased to know that you can plant a healthy tree by following seven simple steps. These are:
What trees and pots does Oxford Garden Centre offer?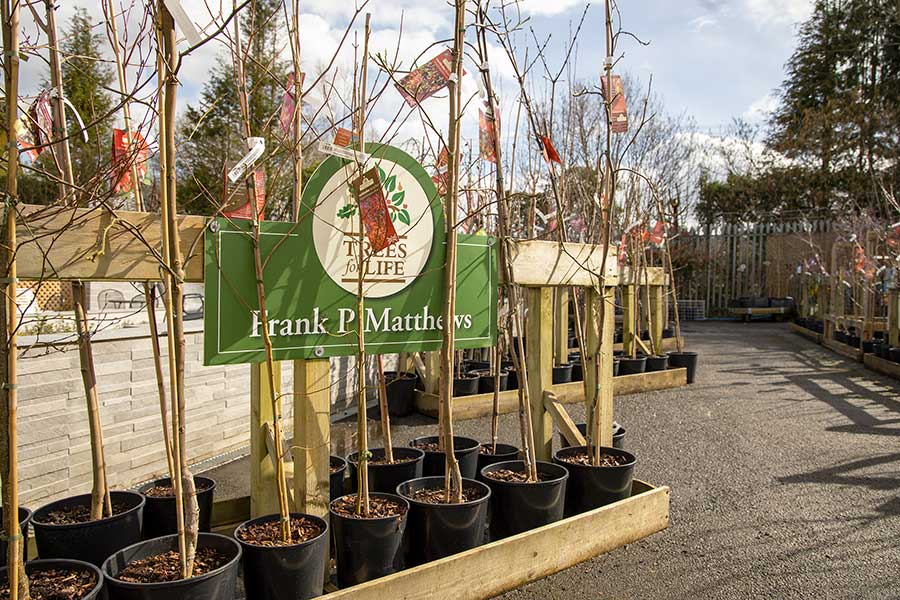 We stock a wide variety of native ornamental trees and fruit and nut trees suitable for any type of British garden. These trees include, but are not limited to, Acers, Bay, Olive, and ornamental Cherry. For full guidance on which trees to plant in your garden, speak to one of our experts.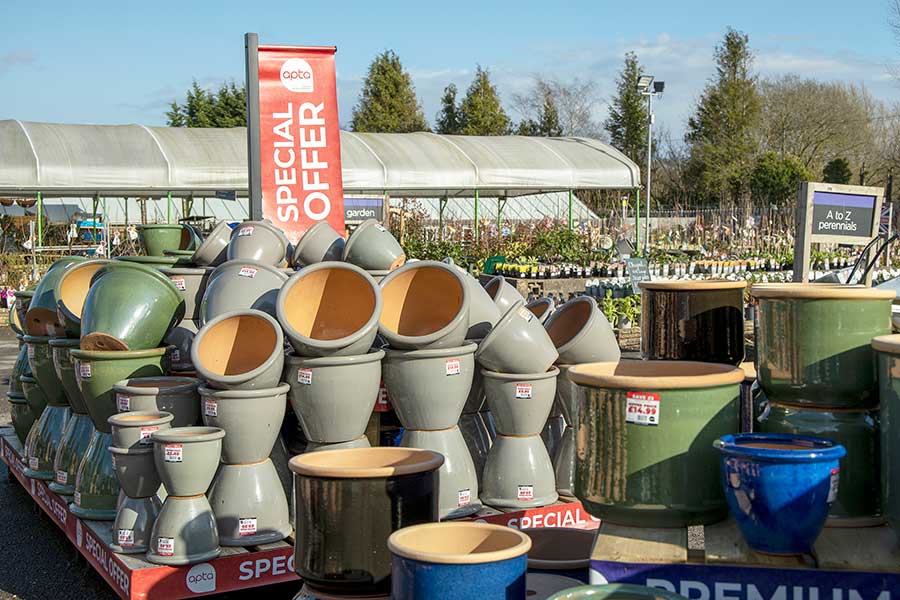 Many of these trees are well-suited for planting in pots – ideal for smaller gardens and courtyards. Our best range of extra large pots for trees are the Apta Old Stone pots. Boasting a lovely rustic look, these pots come in three distinct shapes – Ribbed Cone (£24.99-£149.99, 3 sizes), Cylinder (£34.99-£149.99, 3 sizes), and Jardineer (£49.99-£149.99, 3 sizes).