Should I Buy a Gas or Charcoal BBQ?
When shopping for BBQs, we all face a binary choice: gas or charcoal?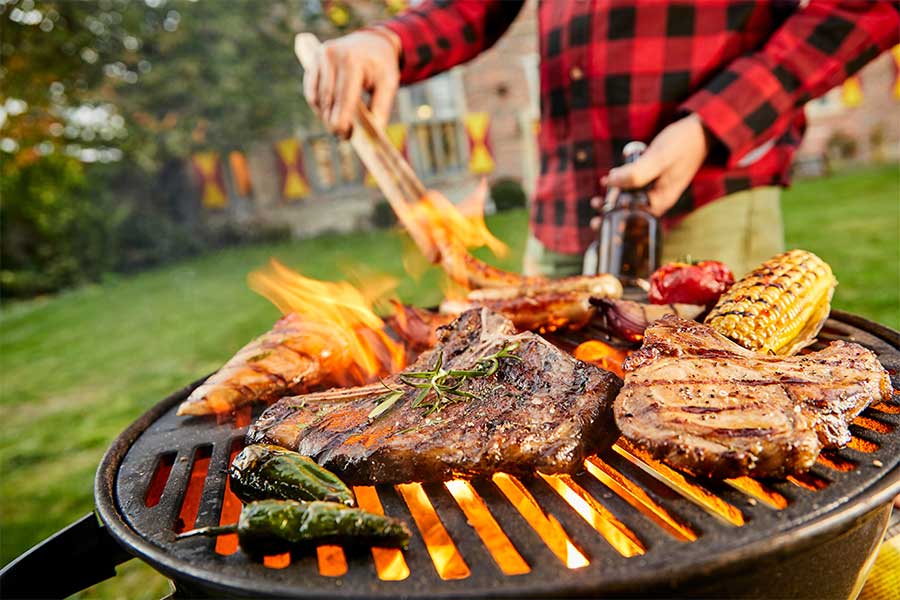 There isn't a world of difference between the two. Both are excellent options for outdoor grilling and will do a fine job for all but the pickiest of people. However, some small differences remain that may affect your choice. These range from ease of cleaning to the way different fuels can affect the taste of your grilled food.
In this article, we look at the pros and cons of typical gas BBQ and charcoal BBQ options based on the main criteria that people look for: cost, portability and storage, taste, easiness to clean, and temperature.
Price Point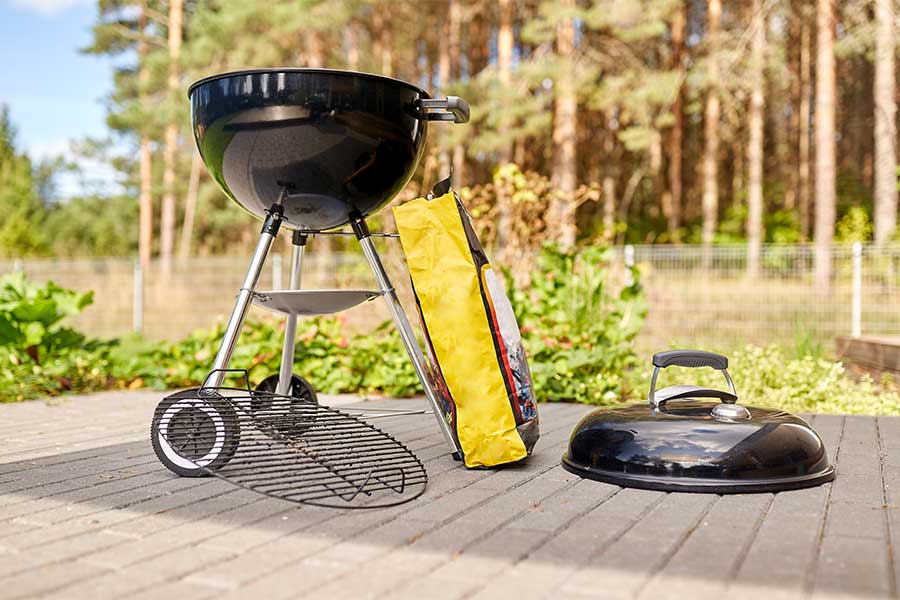 For the budget-minded, charcoal BBQs tend to cost less. That said, the cost of your BBQ isn't just about the original outlay – charcoal grills require you to buy new bags of fuel at a steady rate. Try to calculate how often you will be using your charcoal BBQ, as well as the cost of replacing the fuel.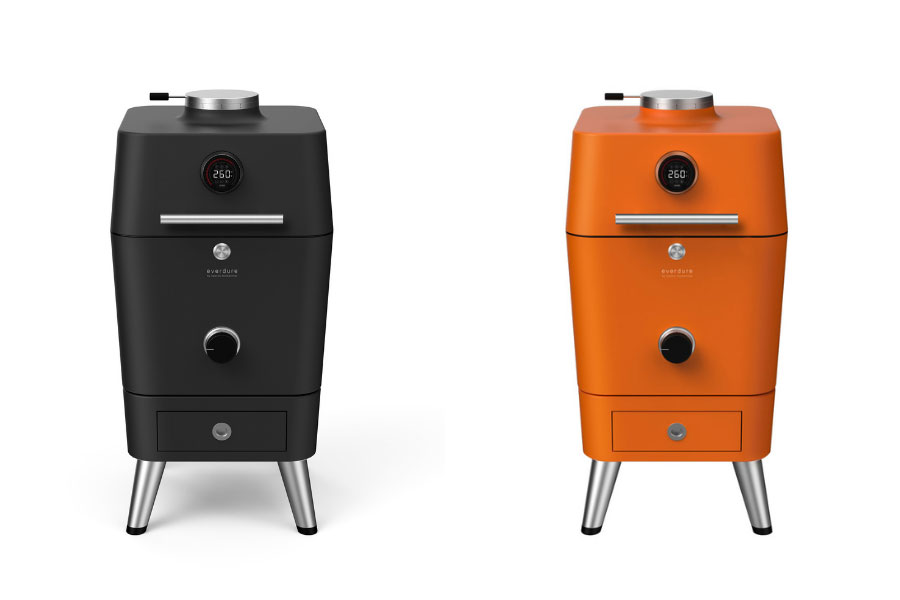 There are plenty of excellent gas BBQs that won't break the bank. Right now at Oxford Garden Centre, we are offering big savings on Heston Blumenthal's Everdure BBQs, which include both gas and charcoal options (read all about these wonderful contraptions here.) Heston's gas BBQs include the high-end 4K Outdoor Gas Cooker (£1,799, was £2,299) and the mid-range Force Gas BBQ with Stand (£549.99, was £749.99).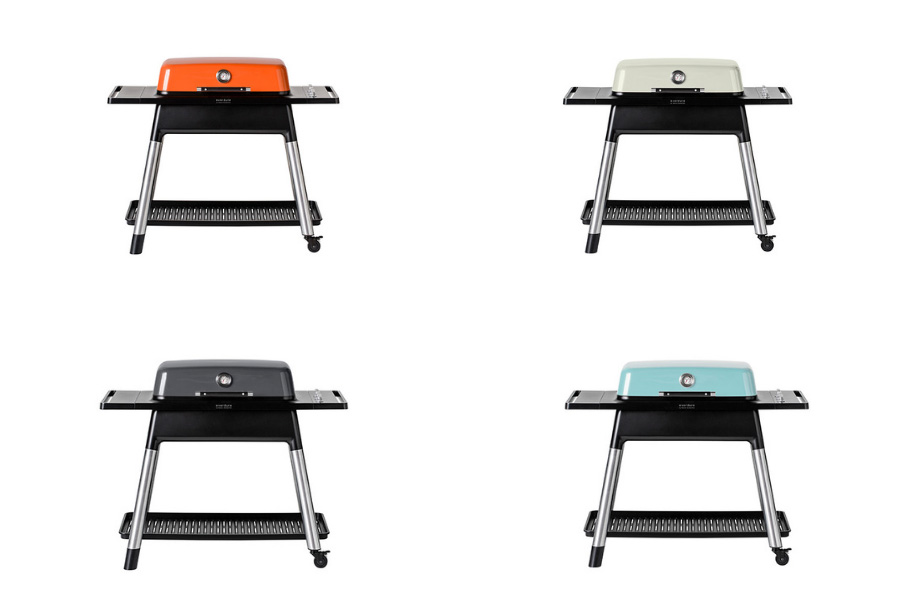 Winner: Charcoal
Ease of cleaning
Cleaning might not be the first consideration when deciding what type of BBQ to buy. But if a quick, hassle-free clean is what you are looking for, gas BBQs are better than charcoal. As a fuel, charcoal is messy and leaves behind ash, which takes time and effort to clean up after. Gas BBQs, on the other hand, only require a quick wipe down of surfaces, dials, and knobs.
Winner: Gas
Storage and portability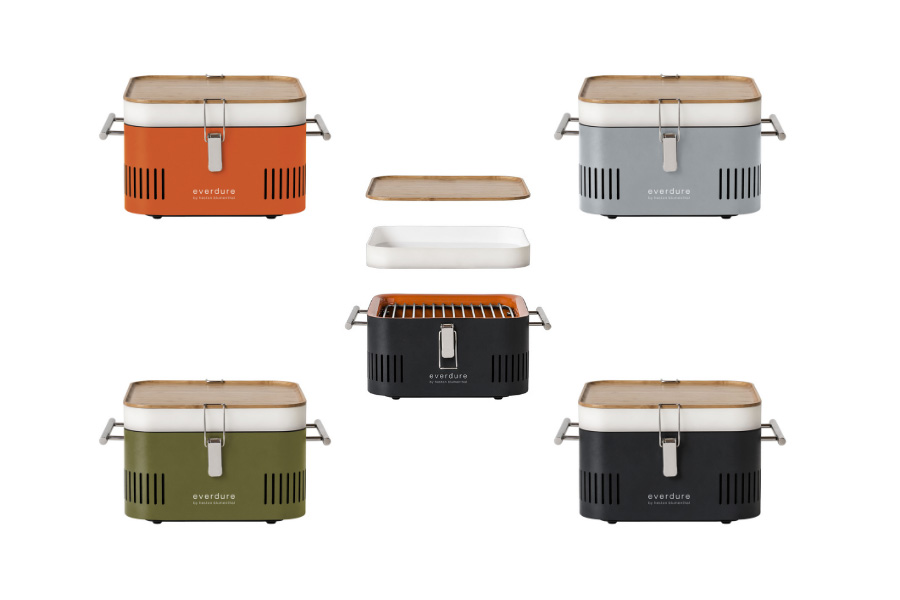 As a general rule, charcoal BBQs are more portable than their gas cousins. They tend to be smaller, lighter, and easier to carry – perfect for picnics and days at the beach. We've had dozens of customers rave about Heston's Cube Charcoal BBQ (£159.99, was £179.99), by far our most portable BBQ. Another plus-point for charcoal is that the fuel is easier to handle than gas canisters.
Winner: Charcoal
Temperature
Whether you're using a gas and charcoal BBQ, no cooking can start until the grill has reached the required temperature. This is where deciding between a gas or charcoal BBQ get a bit complicated. If speed is your thing – i.e., you want your grill to heat up nice and quickly – choose a gas BBQ. This is because charcoal takes much longer (around 30-45 minutes) than gas to reach cooking temperature.
However, if you want to achieve a particularly high cooking temperature, choose charcoal. BBQs fired by Weber's Briquettes (£8.49), for example, can reach temperatures that most gas BBQs just can't – even if it takes longer to get there.
Perhaps the tiebreaker is this: Gas BBQs allow you to adjust the internal temperature, which charcoal does not. They are also easier to ignite than charcoal, which can require a degree of skill and patience.
Winner: Gas
Taste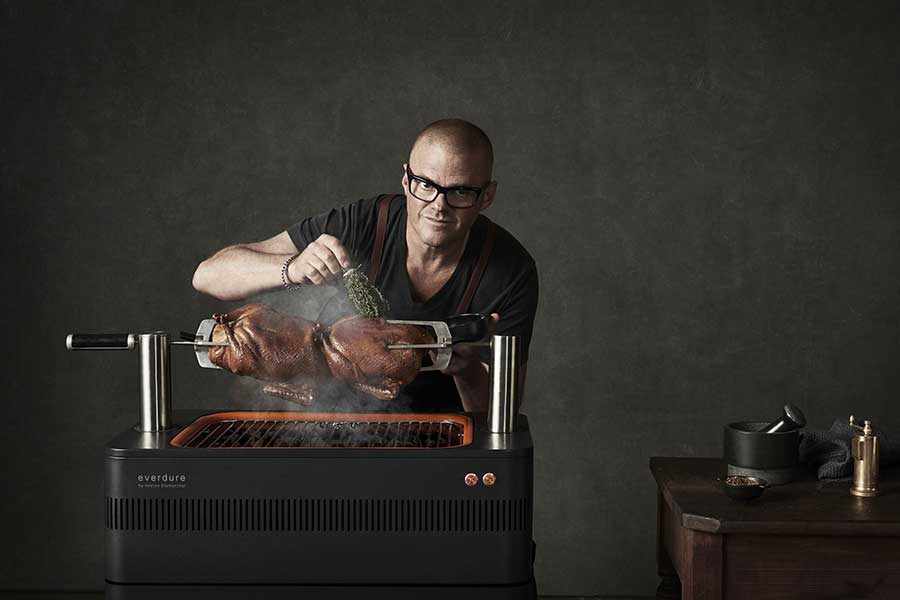 With all this wrangling about technology, storage, and cleanliness, it is easy to forget about the main reason for barbequing – the delicious food! For most diehard grillers, charcoal has the edge thanks to the smoky, chargrilled flavours you can achieve. There is something almost primitive about open fire cooking: see Heston's succulent-looking spit-roasted duck in the Everdure Fusion Charcoal BBQ with Pedestal and Cover (£599.99, was £799.99), which boasts a rotisserie function.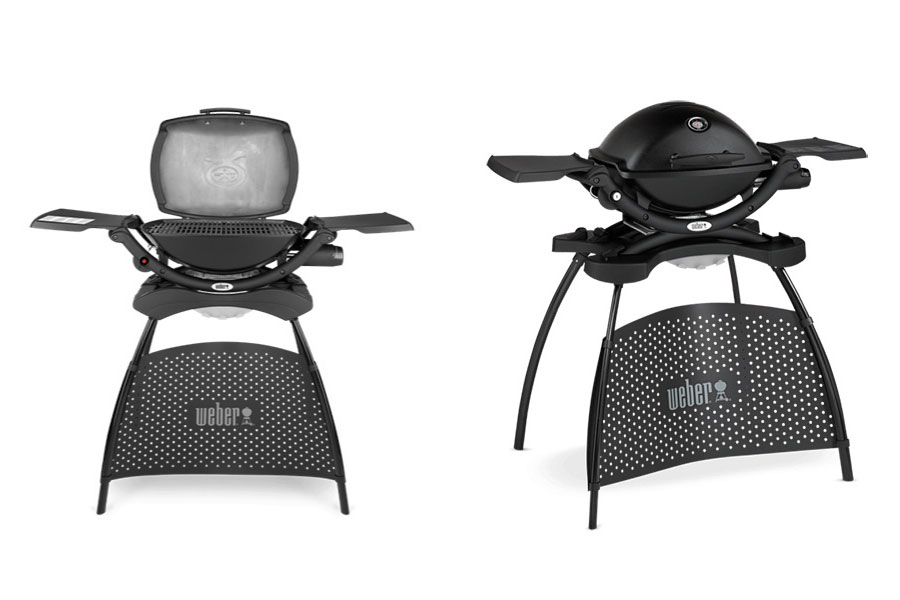 However, this is not to say you can't cook delicious BBQ food using gas heat. Gas BBQ's like Weber's Spirit II E-210 Gas Barbecue (£469.99, was £519.99) open up a world of culinary experimentation and deliciousness thanks to its gourmet porcelain-enamelled cast-iron cooking grates.
Winner: Both
Long story short: You can't go wrong with wither a charcoal BBQ or a gas BBQ. At Oxford Garden Centre, we stock a large range of both types from some of Europe's leading brands, as well as plenty of fuel and BBQ accessories.
You can check out our full range by visiting us in our garden centre near Oxford, or by browsing online. We offer free local delivery to all OX postcodes and are happy to answer any questions about our BBQs either in-person or via phone or email.