Which Apta Plant Pot is Best for My Garden?
At Oxford Garden Centre, we are proud to stock several homegrown British brands that offer the win-win of exceptional quality at a reasonable price tag. No company better sums up this ethos than Apta, our most popular supplier of garden pots and planters.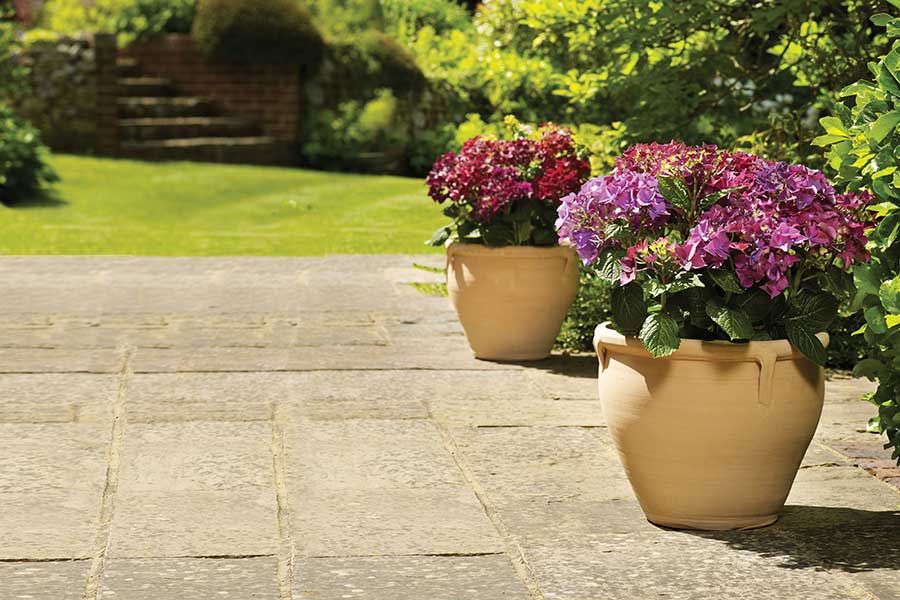 This article offers a broad overview of our Apta pots and planters collection. We'll spotlight the best, most affordable garden pots and outdoor planters currently in stock, and explain the different types and uses that will suit your garden.
Not only do we offer the largest range of Apta pots in the Oxford area at competitive prices, we also provide a Free Home Delivery Service. So, if you live at an OX postcode, our team will deliver your Apta pots and planters to your home free of charge. Alternatively, you can "click and collect" your Apta garden pots for pick-up at our garden centre near Oxford.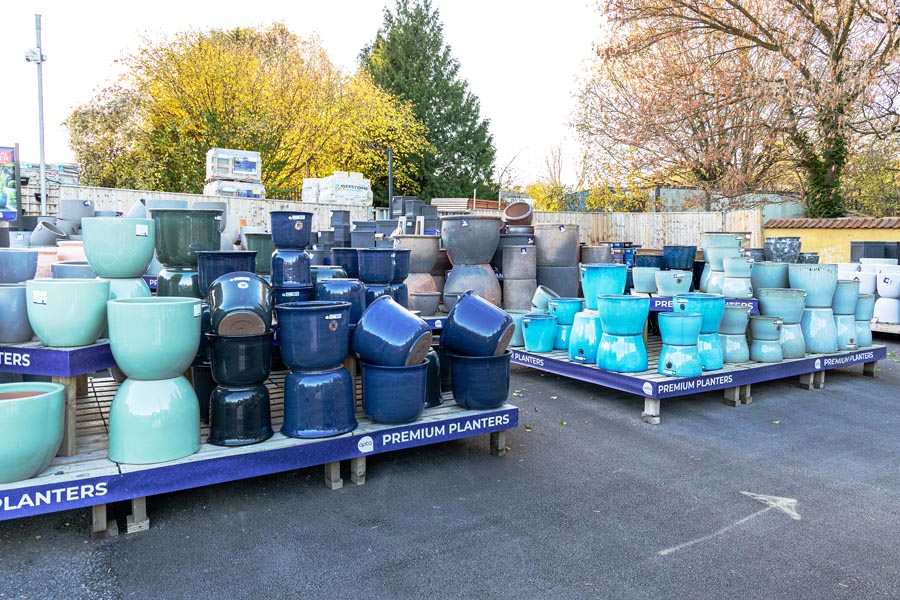 Why are Apta garden pots so popular?
Apta is a true British success story, with humble roots in the husband-and-wife operation of Colin and Leslie Jones in the early 1980s. These days, Apta boast over 1,200 customers across the British Isles, with Oxford Garden Centre proudly among them.
Such is Apta's dedication to customer service that they even pay fortnightly visits to Oxford Garden Centre to help restock and replenish our garden pots section. This ensures that our Apta range is ever-changing and evolves season by season.
Presentation and choice aside, our customers love Apta pots for their superb quality, classic shapes and patterns, light weights, and durability – all at affordable prices. These factors, combined with an ever-expanding range of styles and sizes, ensure that Apta planters and pots are likely to remain a staple of many British gardens for years to come.
At Oxford Garden Centre, our Apta garden pot collection falls into three distinct groups, as outlined below. All Apta pots and planters sold at OGC come with the peace of mind of a 10-year manufacturer guarantee against frost damage.
Glazed Pots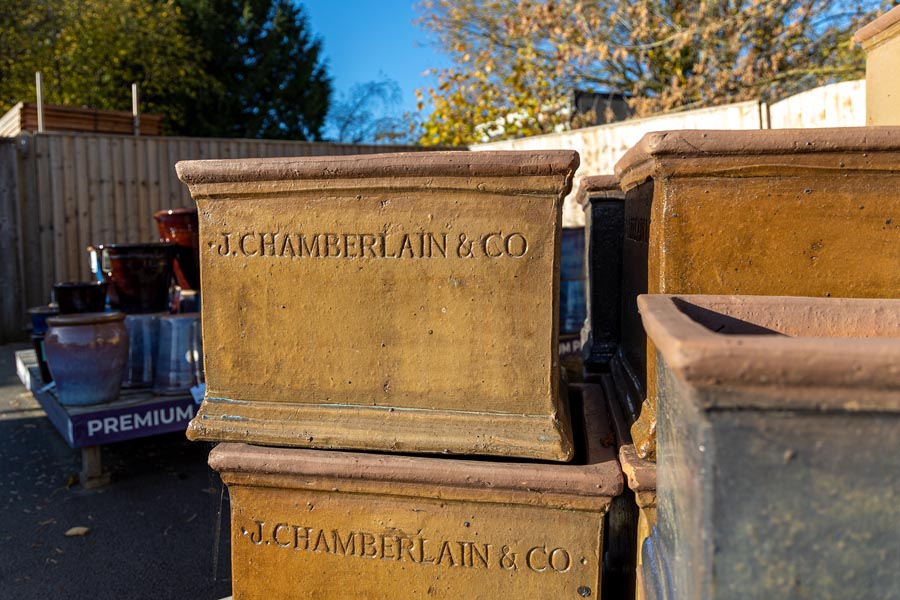 The Apta J.C. & Co Glazed Pots come in two timeless styles, cone and cylinder, with a choice of three elegant glazed finishes – Antique Grey, White, or Sky Blue. The first pot, Glazed Cone, is available in five sizes, with the smallest at 20cm (£9.99) and the largest at 48cm (£79.99). The second, Glazed Cylinder, comes in three sizes: 22cm (£14.99), 29cm (£27.99), and 37cm (£39.99).
A striking companion to these pots is the glazed Apta J.C & Co Balmoral Pots. Styled with a gently curving shape below the rim, the Balmoral Pots come in a soothing choice of Blue, Purple, and Lilac Glazing. The Balmoral Tall Cone is offered in sizes 22m (£16.99), 31cm (£29.99), and 40cm (£44.99), with the Balmoral Cylinder available in 23cm (£18.99), 29cm (£32.99), and 38cm (£44.99).
Terracotta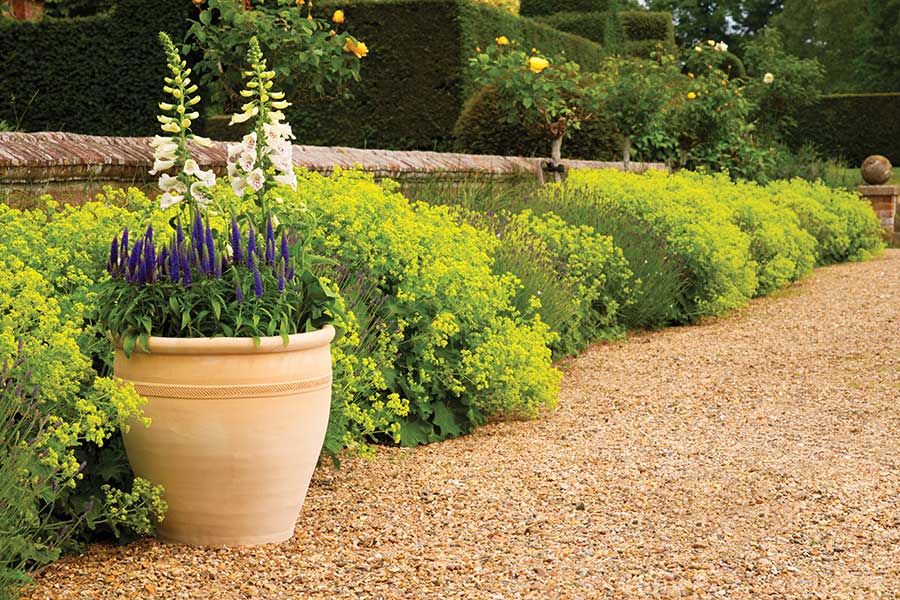 For that sun-kissed Mediterranean feel, terracotta pots and planters can't be beat. The Apta Terracotta Pots range includes the classically shaped Terracotta Rose Bowl (25-44cm, £9.99-£39.99), offering unbeatable soil capacity at great value. This iconic pot is complimented by the stylish lattice-work of the Apta Terracotta Lattice Planter (26-49cm, £14.99-£49.99) – another popular choice among our terracotta-lovers.
Another popular and versatile pot range is the hand-thrown Apta Himalaya Planter, which comes in three styles. You can't go wrong with the Low Bowl (22-45cm, £7.49-27.49) or Traditional (23-51cm, £8.49-£49.99) planters, both of which feature a choice of three pots, each boasting a subtly different shape and pattern.
For a more weathered terracotta look, check out the Apta Old Stone Planters in Cylinder (31-54cm, £34.99-£149.99), Jardineer (34-56cm, £49.99-£149.99), and Ribbed Cone (39-62cm, £44.99-£149.99). These pots are particularly well-suited to planting larger trees and plants, as dozens of our customers will attest.
Composite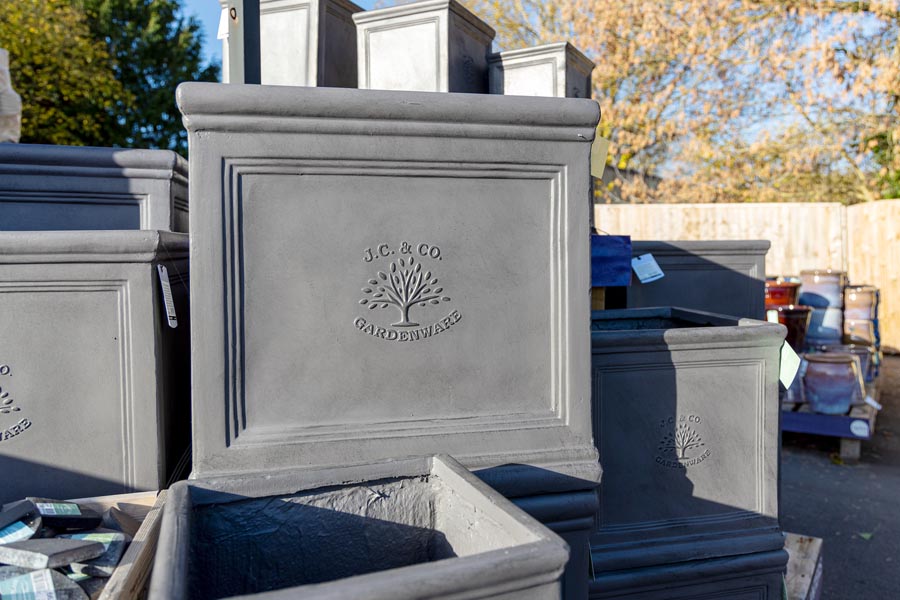 These rustic and modern stone effect pots offer a straightforward, classic choice for any traditional or modern garden. With its striking lead-effect look, Apta's J.C. & Co Lead pots and planters are perfectly at home in the traditional British garden. Made from glass-reinforced cement, these lead-effect planters come in three types: Trough (50-60cm, £34.99-£49.99), Cylinder (22-55cm, £14.99-£139.99), and Cube (22-38cm, £16.99-£69.99).
We're also a big fan of Apta's Cut Stone pots, with its natural stone look inspired by quarried brownstone. We offer both the Cut Stone Cube pot (19-31cm, £16.99-£36.99) and the much larger Cut Stone Trough (55-74cm, £49.99-£89.99). Alternatively, visitors to our garden centre can take a look at our popular Apta's Slate Light Grey pots (Cube/Hexagon/Tall Cube or Trough) – we will be adding these to the website soon!
House Plants at Oxford Garden Centre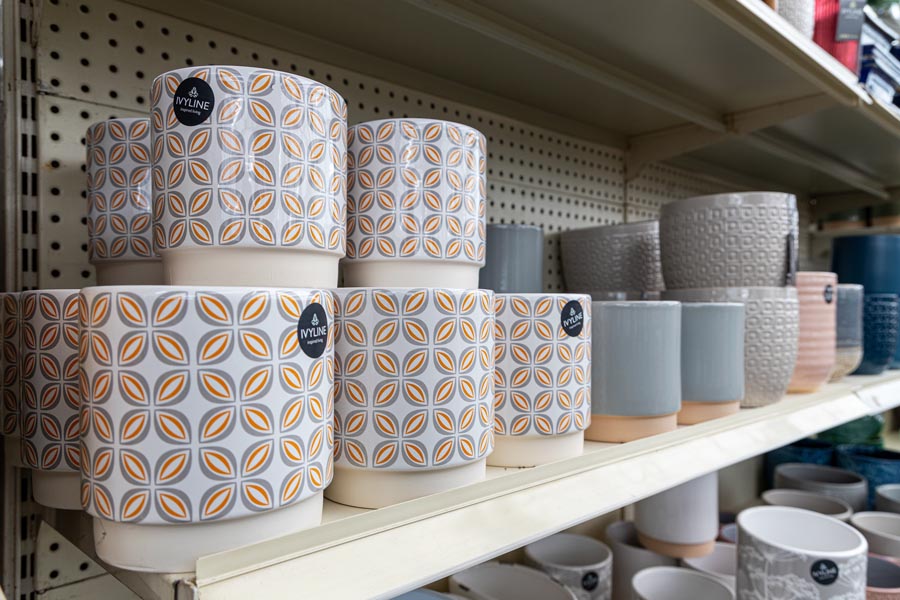 Aside from these magnificent outdoor pots, we also stock a decent range of house plant pots at our garden centre in Oxford. Come visit us in-person to see our complete collection, with friendly gardening experts on hand to help you pick out the right pot. Here's our five-step guide to caring for house plants, packed with handy tips from our in-house experts. (Unfortunately, we do not stock house plant pots on our website, and as such they are not eligible for free local delivery.)
For any questions about our range of Apta pots and planters, house plant pots, or free local delivery service, please reach out via our Contact page. Whether you need advice about what Apta pots and planters are best suited to your garden, or just need a simple fact-check on a product, we're here to help.