Top Tips for Growing Your Own Vegetables
As gardening fanatics, we at Oxford Garden Centre are big advocates of growing your own vegetables.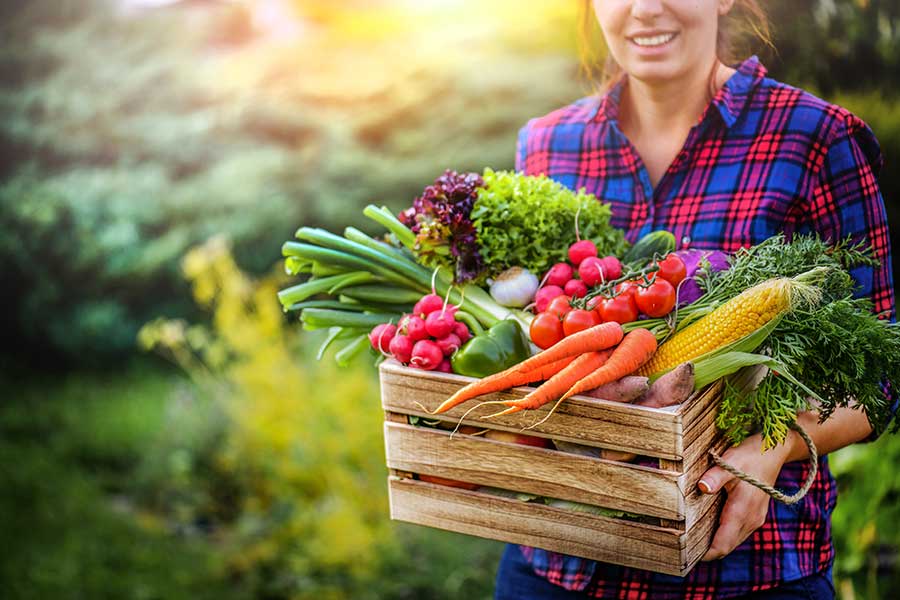 After all, few things in life have such positive benefits for mind, body, and budget. Start with the hard-nosed economics: Growing your own vegetables is simply cheaper than buying from the supermarket. And that was before the recent spike in inflation, which shows no signs of abating.
Then there's nutrition: Nothing beats the freshness of vegetables harvested form your own lot, just when you need them. And don't let anyone tell you that gardening isn't physical exercise.
Growing your own vegetables is, above all, lots of fun. Gardeners can take untold joy and satisfaction from even the most modest growing project. It's also a great way to engage and involve children, especially with the summer holidays fast approaching.
In the spirit of growing, we asked our in-house vegetable expert Jacky Gardner for her top tips on how to grow vegetables at home. Here's what Jacky came up with:
Place each vegetable correctly
Location is king for a successful crop of veg. It's not just about planting each vegetable in the "ideal" spot – it's about knowing where certain vegetables should go in relation to other types of vegetables.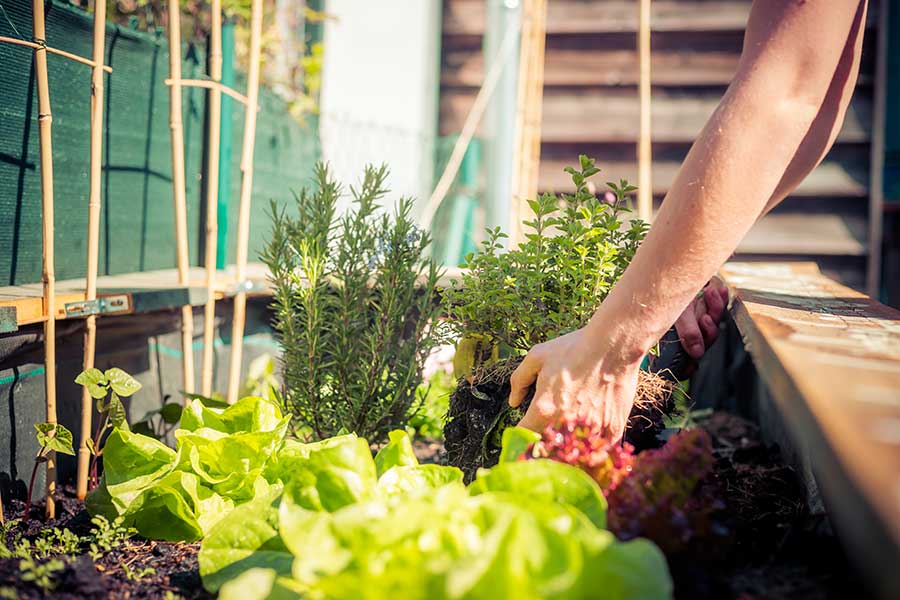 "Consider companion planting to avoid using pest control products," says Jacky. "One example is to plant spring onions next to carrots – this will deter and confuse any carrot flies who dare to target your carrot roots."
"For vegetables that mature early, such as lettuce, radish, and spring onion, make sure to plant them in-between brassicas (plants from the cabbage and mustard genus). These will be ready for harvest before your brassicas need the space."
Jacky also recommends placing certain pots at an angle to maximize growth. "When planting tomatoes, peppers, and aubergine, place the plant pot that your plant came in at an angle in the soil with the top exposed at the base of the plant. Then when you water the plant, the angle will ensure water is directed to the roots."
Correct placement is just as important inside your home. Make the most of sunny spots by placing growing bags for tomatoes, such as the Westland Medium Growbag (£3.99 or 5 for £15.00).
Choose the correct pot, planter, or trellis
For many gardeners, growing your own vegetables at ground level is somewhat of a pain. A raised planter is easier on the joints and can prove an attractive, space-saving home for vegetables.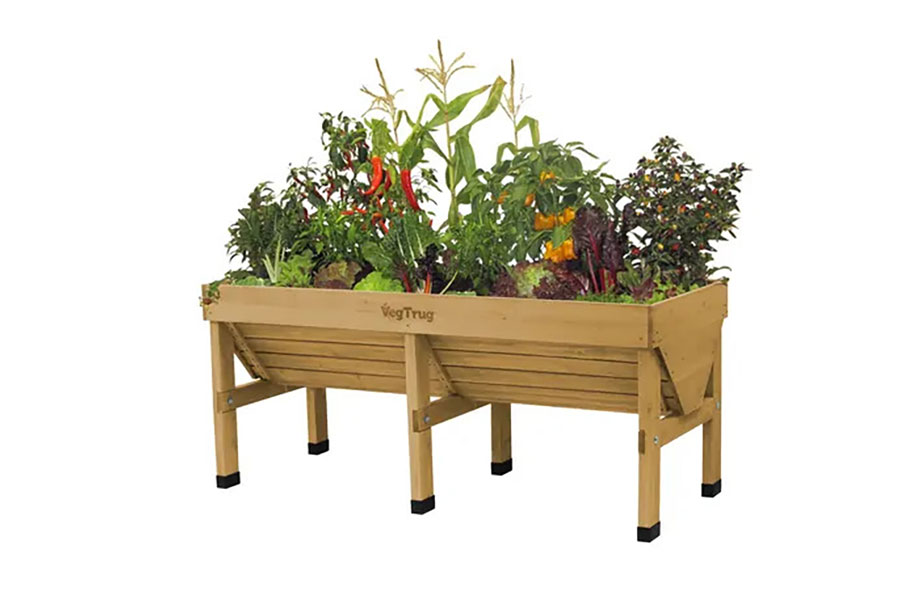 The VegTrug Medium 1.8m Planter (£229.99, Natural or Grey) boasts enough room to grow up to 30 salads and vegetables at one time. At 0.8 metres off the ground, it is high enough for most gardeners' comfort and offers increased protection from pests. Its more compact cousin, the VegTrug Small 1m Wall Hugger (£139.99) is worth considering for smaller spaces.
For more adventurous gardeners, instead of purchasing a raised planter, you could always make one out of wooden sleepers. We sell Softwood Sleepers at, sister business AWBS, in green and brown (£34.99, 2400x195x95mm). And if you're just not bothered about a raised planter, try the highly popular Grange Contemporary Planter (£133.12-£182.42, in square and rectangular.)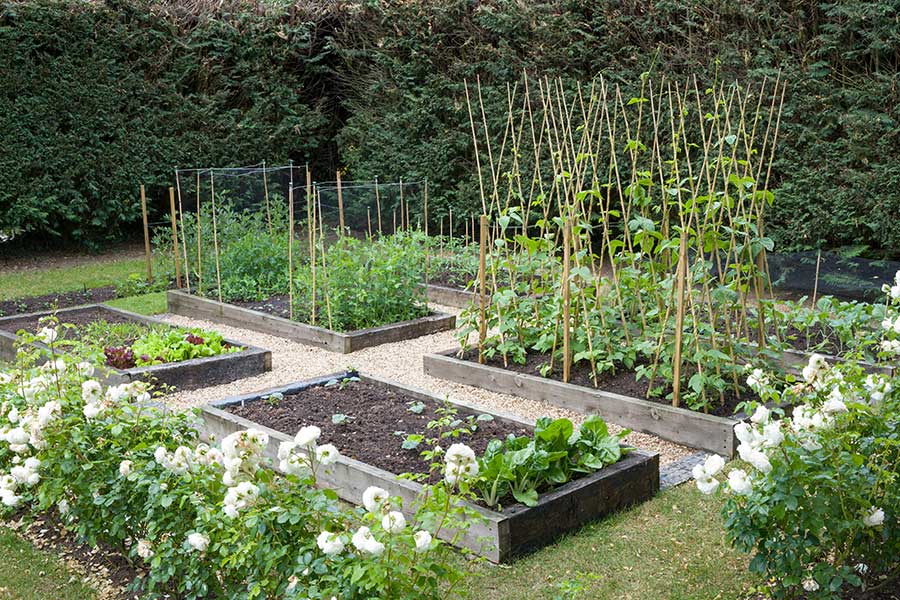 For climbing veg, Jacky has a few tips depending on the type of plant. "When planting runner beans or climbing beans, use a wigwam frame instead of rows. This not only saves space but also retains water more effectively." For tomatoes, Jacky suggests the Tafs Heavy Duty Trellis (£14.80-£43.24, 6x1 ft to 6x6 ft) in combination with Tomorite Concentrated Liquid Tomato Feed (£4.99).
Don't pack in too many vegetables
While it is tempting to wring every square inch out of your growable space, too many vegetables in close proximity can backfire. Cabbages, courgettes, and cauliflowers especially can take up a lot of space – always plant as directed on the packet.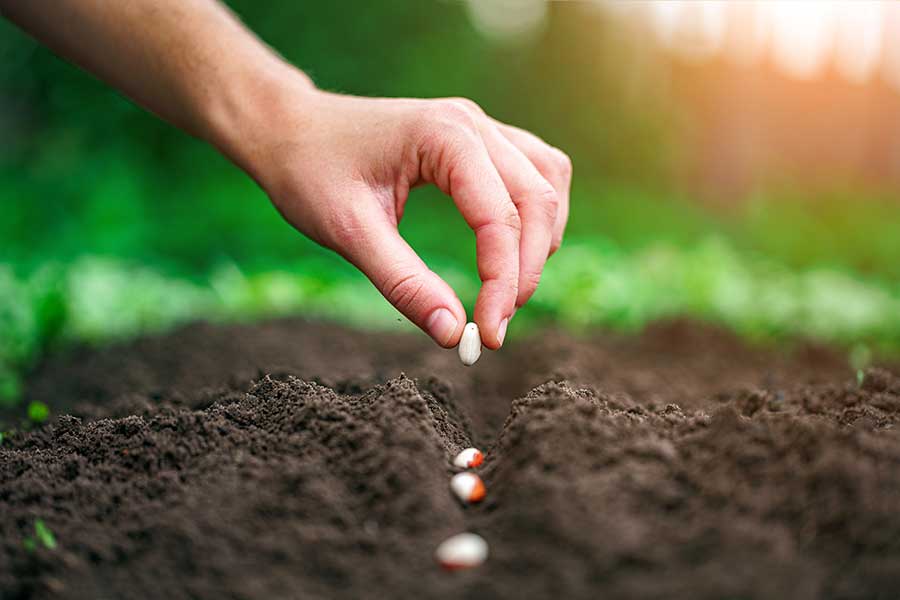 "Gourds and butternuts can be grown vertically as long as sufficient support is given," says Jacky. "Another option is trailing them between other plants to use your space more efficiently.
"Plant your potatoes in veg planters, such as our VegTrug planters range, or any large pot. This enables them to be moved around more easily, saving space. Then you can 'succession plant' in order to harvest fresh potatoes all year round."
Prepare your patch for maximum growth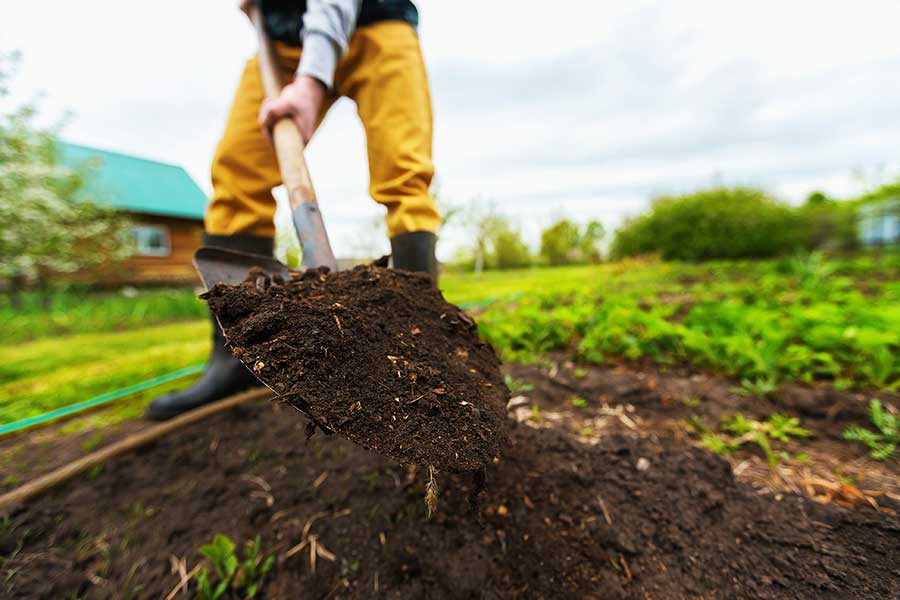 While not the most glamorous task, preparing your garden is key to success in growing your own vegetables. "For an existing patch of garden, remove any weeds, dig over and add good quality soil and compost, then rake to level," says Jacky. "For raised beds, planters, and pots, fill with good quality soil and compost to give your plants the best start and conditions for growth."
On the subject of choosing the right soil, we recommend Rolawn Beds & Borders Topsoil Bulk Bag (£153.11), a peat-free topsoil rich in organic materials. Another peat-free option is Melcourt SylvaGrow Peat-Free Large Planter (£7.99). Either way, your vegetables will thank you.
Don't throw away those old socks…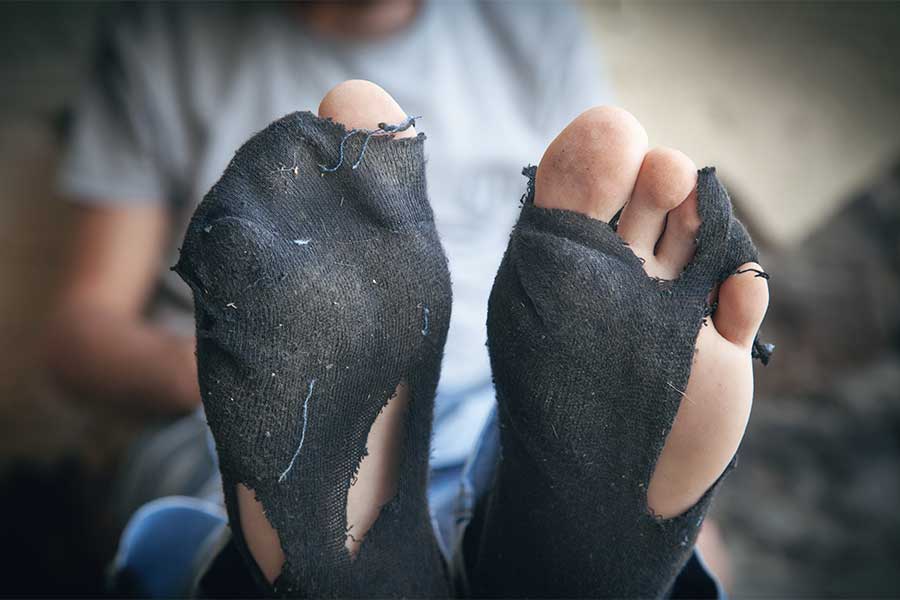 One of Jacky's secret tips involves some good old-fashioned improvisation. "When growing your own vegetables, use old odd socks for water retention. Take a sock, roll it up, and place into hanging basket or pot. The sock will absorb water and help to stop the hanging baskets drying out."
Jacky's sock-based ingenuity doesn't stop there: "Another use for odd socks is for growing sweetcorn. Simply place the sock over the corn to protect it from hungry wildlife before the corn reaches maturity."
If you would like any advice on how to grow your own vegetables, don't hesitate to reach out via phone or email. Better still, you can visit us at our garden centre near Oxford, where our friendly team can guide you through all the products featured in this article. Happy growing!