This Year's Biggest Gardening Tips and Garden Design Trends
Wondering what gardening practices and accessories are going to be big news in 2019? Want to be in the know about the latest garden design and landscaping trends so you can keep up with the Joneses? Read on, as Oxford Garden Centre is here to provide insight while igniting your horticultural passions…
Climate change choices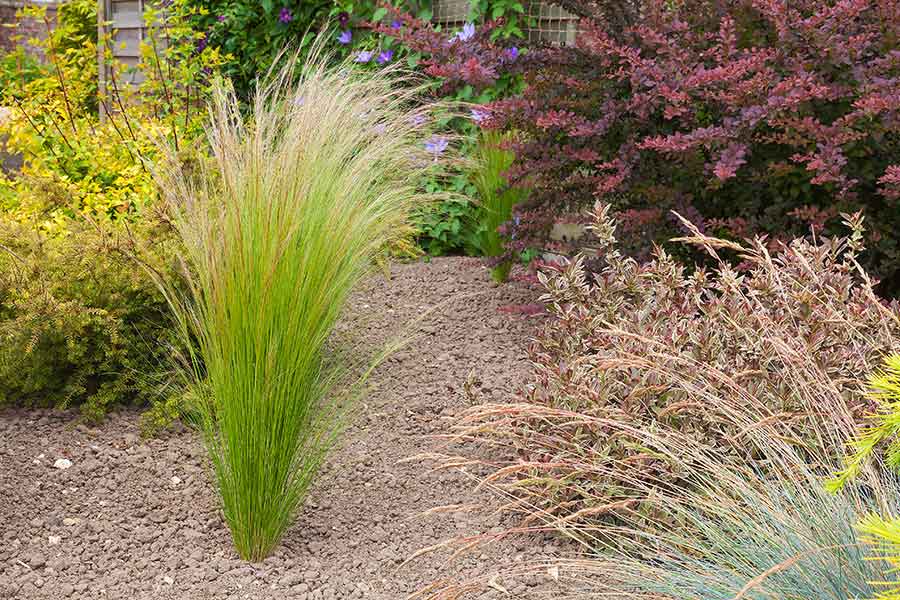 Are you gardening to cope with the changing climate? As reported in The English Garden, Sue Townsend, a Society of Garden Designers registered member, suggests you choose your plants carefully to grow in the right conditions so that they store water in their soil for later. The more you nurture plants that can fend for themselves, the better your contribution to a naturally adapting garden and the environment as a whole. You should also think about strong plants that can stand up to strong winds and shade plants, clever planting could pay dividends. In fact, according to The Middle-Sized Gardener, foliage plants are on-trend with gardeners from the top down, "developing, experimenting with and championing plants with distinctive shaped and coloured foliage".
Wilding your garden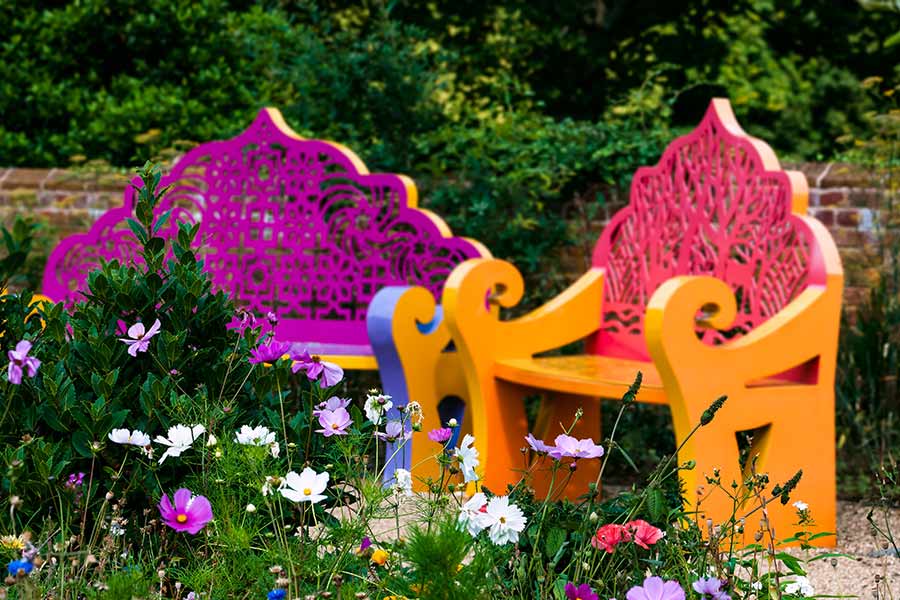 Wildflower meadows, to attract bees and butterflies, were popular last year and you can expect more of the same for 2019. But, the size of your garden doesn't matter; you don't need acres to make a big difference. Pots of pollinator preferences – such as lavender, lupin, buddleia and geranium – on a small courtyard patio or urban balcony make an excellent contribution to the wider ecosystem. Look out for dwarf versions of these old favourites too, such as allium 'Millennium' – much smaller lollipop heads with just as much pizazz and pollen. Interest isn't just limited to the summer either with wildflower and perennial meadows attracting bugs and birds from April to November. This idea of more informal planting carries through to the garden design with zoning for wildflower patches and wildlife corridors provided by hedging or log walls – another habitat and less permanent than a fence. There are plenty of shrubs as well as herbaceous and flowering plants to choose from at Oxford Garden Centre.
Small garden chic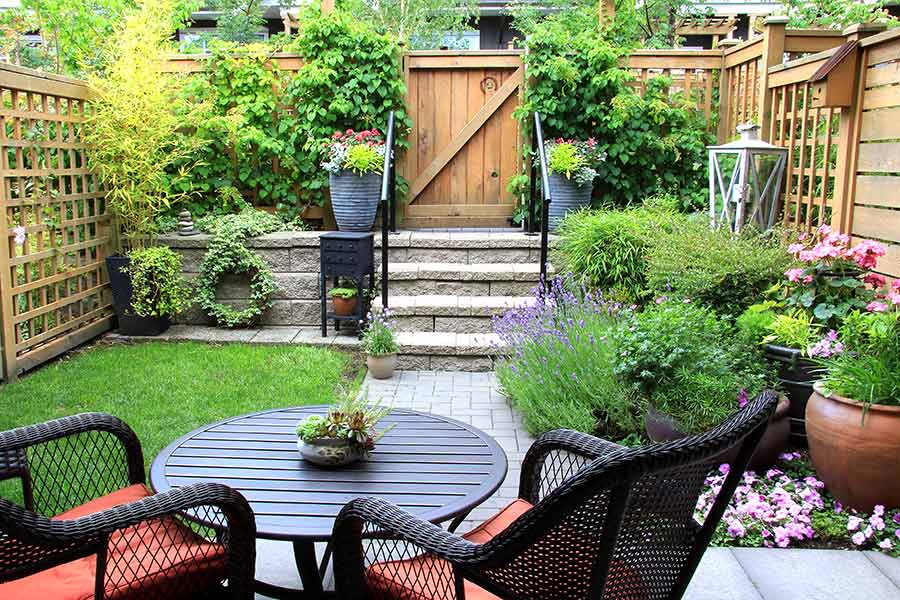 Again, if you don't have a large country garden you're not out of the gardening game. According to The Middle-Sized Gardener, who reported that the average UK garden is just fifty feet long and new builds have far more compact outside spaces, "The urban garden and all its quirks are at the heart of the 2019 garden trends. The words 'vista', 'drifts' and 'double borders' have been replaced by pots, table planters, automated irrigation, robot mowers and smaller varieties of plants". So, visit us in store and see what pot plants and other small garden accessories we have on offer.
Inside meets outside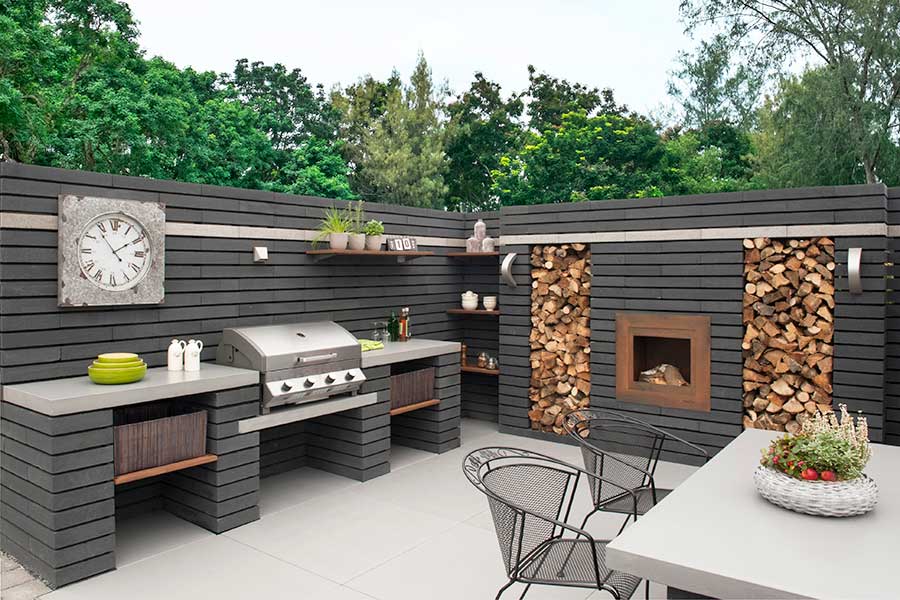 Vivid colour palettes have been making a splash across the interior design industry just lately and it seems that this will extend to gardens for the coming year, with fire shades taking centre stage. SGD member Darren Hawkes says we should be, "taking kitsch in to the garden", incorporating bedding plants in bright planters or letting the likes of pompon dahlias provide wow-factor. Though garden designers are always keen to mix things up and maintain balance so these bolds and brights should be offset by the juxtaposition of industrial materials, such as concrete paving and reclaimed materials such as recycled railway sleepers (both sold by our sister business AWBS). Want to keep your outdoor oasis all about the plants? That's fine as jewel colours look majestic alongside blue/grey plant foliage.
Outdoor teen spirit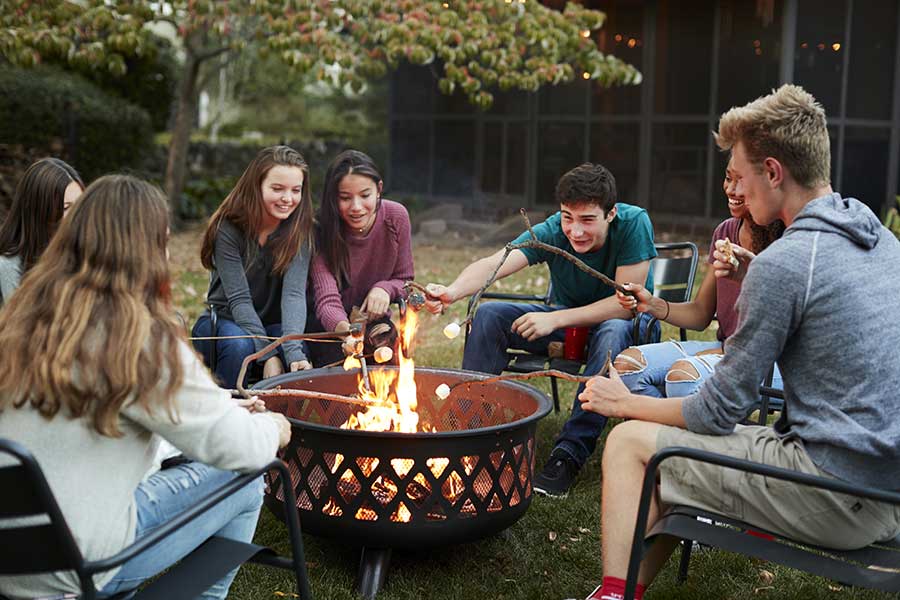 Family gardens never go out of vogue and sleek alfresco snugs for high-flying couples in urban spaces have become a style sensation in recent years but 2019 is all about attracting youngsters to the garden. It's all about creating outdoor hang-outs for teenagers. Think fire pits and secluded seating but also think planting that provides screening from neighbours (and parents!) and absorbs noise while looking funky and fresh, such as bamboo screening. Embrace this garden design trend and you could pave the way for the next generation of horticulturalists. For all ages, a comfortable and comforting outside space will likely instil the benefit of making time to get at one with nature.
We hope this has provided you with some inspiration for revamping your garden and that you pop into Oxford Garden Centre soon to see how we can help. Remember, our horticultural team are always on hand to answer your questions and provide planting advice. Happy gardening!