Find The Perfect Hand Tool For Any Gardening Job
At Oxford Garden Centre, we can say with some confidence that our current range of garden tools is the best we have ever offered. Our team has spent months scouring the market to source the most versatile, robust, and affordable tools for the most common gardening tasks.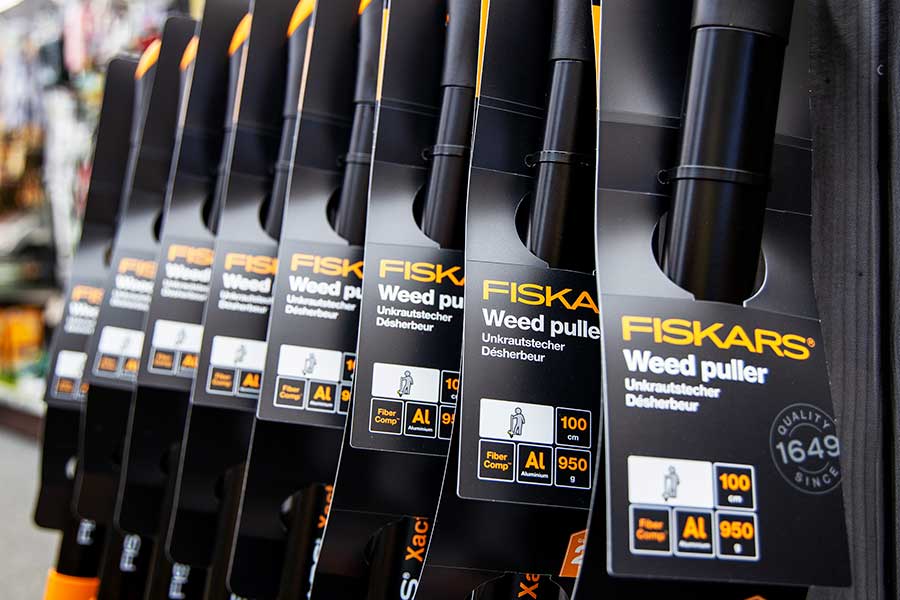 The fruits of this research can be seen in the four prestigious brand names that form the core of our garden tool collection: Darlac, Wolf-Garten, Kent & Stowe, and FIskar. All are extremely well-regarded in the gardening world for the quality of their tools and the generosity of their warranties.
Read on to see our top tool tips, organised by specific garden tasks. Whether you're looking to trim hedges, plant new flower bulbs, or chop timber, we've got the correct tools for the job.
Job #1 – Working with soil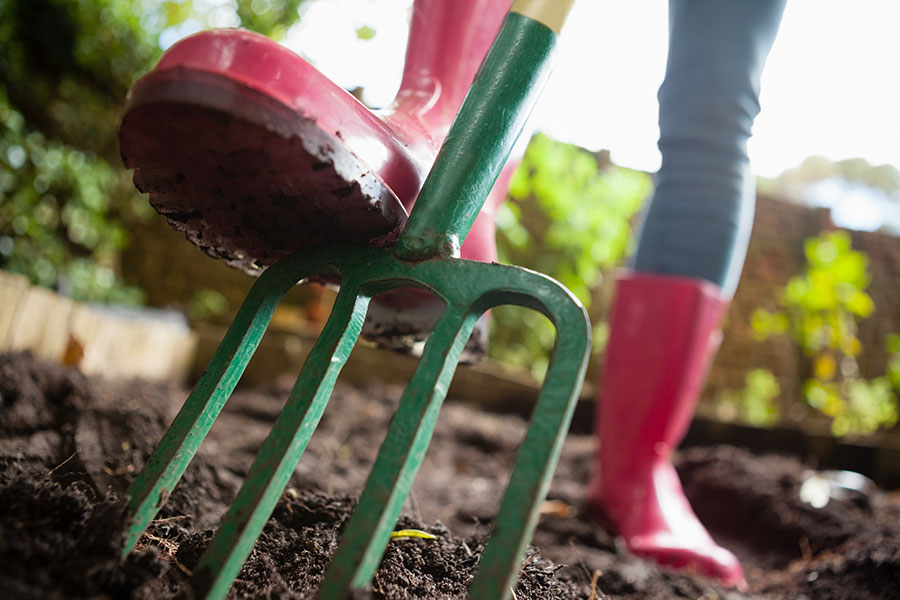 Of all the essential garden jobs, digging soil is perhaps the most physically demanding. Good job, then, for Kent & Stowe's robust range of spades, hoes, and forks – each tailored to take the strain off soil work. All are made from stainless steel and beautiful ash wood, with a 15-year guarantee as standard.
Our favourites include the Long Handed Long Draw Hoe (£29.99) or its 3 Edge Hoe cousin (£34.99), both a comfortable height for pulling soil or earthing up vegetables. There's also Kent & Stowe's classic Border Fork (£34.99), ideal for turning, aerating, and breaking up soil.
Fans of small, one-handed forks should opt for Fiskar's Ergo Cultivator (£7.99), a lightweight but super-strong tool with three large tines that maximise soil contact. Customers that prefer flexibility will love the Fiskar SmartFit Telescopic Garden Fork (£46.99), designed with an adjustable shaft length (1050mm to 1250mm).
Job #2 – Planting flowers and bulbs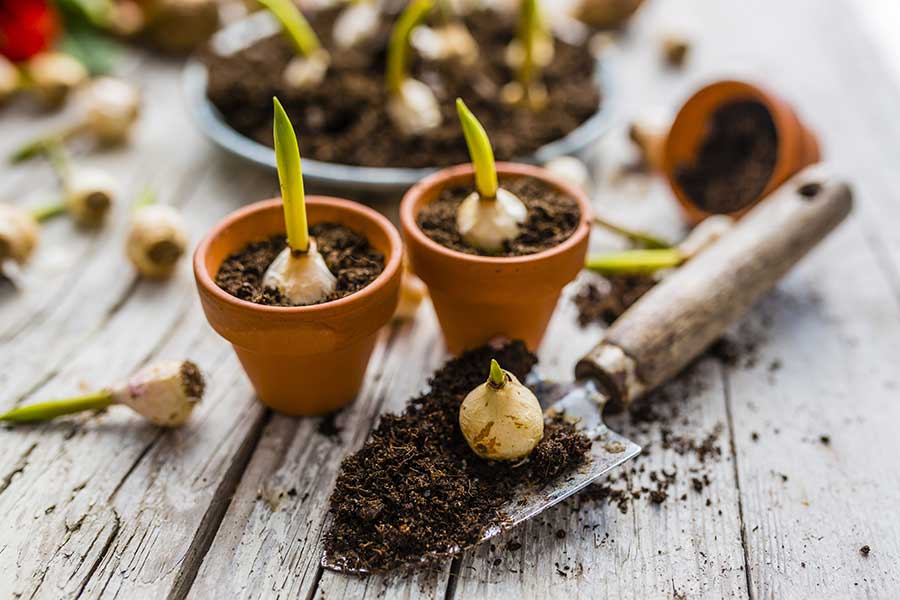 Planting flowers calls for precision – and small, robust tools are what's needed. Look no further than our Ergo Transplanter (£7.99) by Fiskar, or Kent & Stowe's Hand Transplanting Trowel (£9.99) and Hand Fork (£9.99). For an alternative, check out the Long Handed Bulb Planter (£37.99), set at the perfect height (101cm) for easy working.
Job #3 – Raking leaves and debris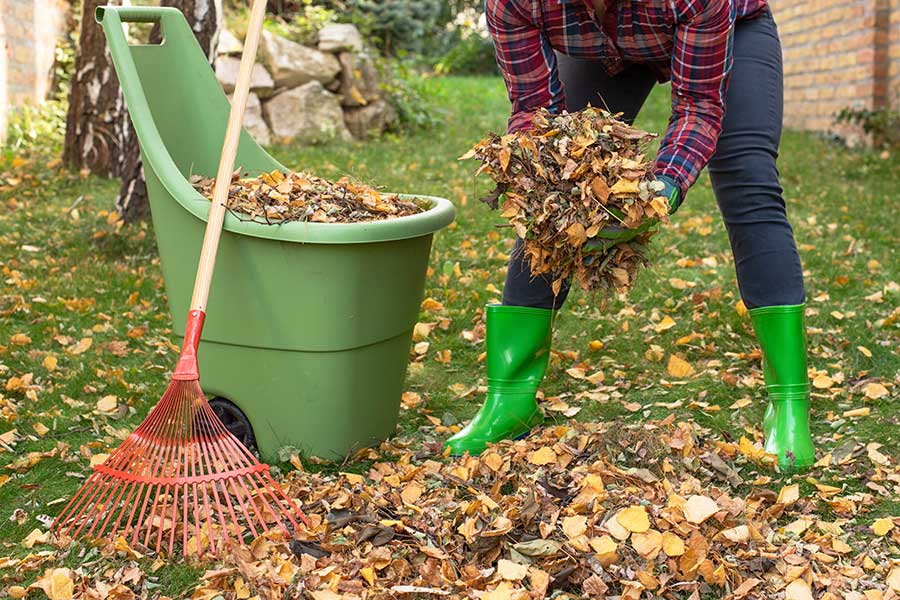 Coverage is key. We recommend a no-nonsense large leaf rake, such as the Fiskar Classic Large Leaf Rake (£19.99), which features an extra-wide head spanning 65cm. There's also the Wolf-Garten Leaf Rake (£15.99) and, for more precise jobs, the 11cm Small Sweep (£9.99) – both belong to the versatile Multi-Change® range, which we explore in more depth in the second part of this article.
Job #4 – Pulling up weeds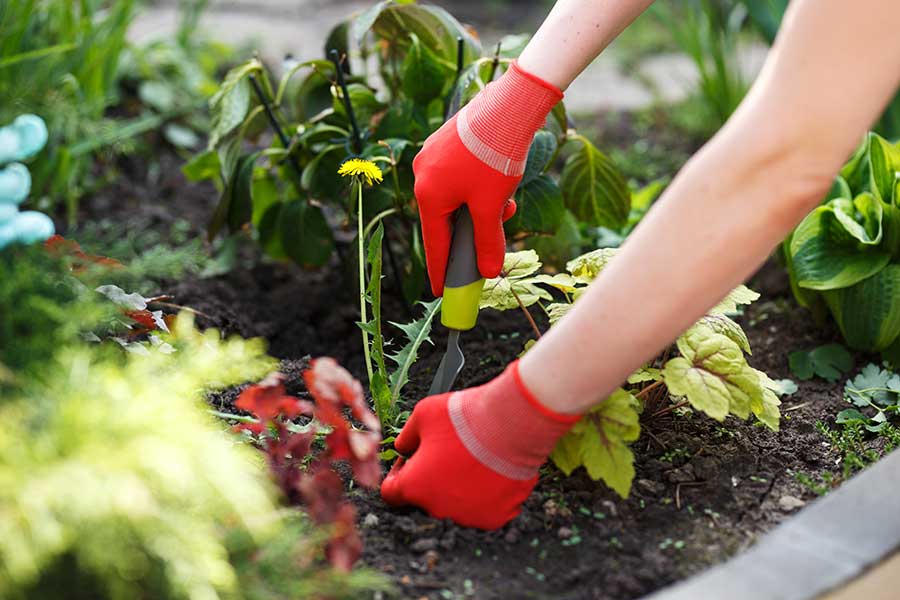 At 160cm, the Kent & Stowe Long Handled Weeding Knife (£29.99) is custom built to remove moss and weeds on paving and patios. Meanwhile, Darlac's 5 in 1 Trowel (£6.99) boasts all the versatility the name suggests while being an excellent weed-puller-upper. There's also Wolf-Garten's Cultiweeder (£9.99), 10cm Small Push-Pull Weeder (£17.99), and Weed Extractor (£18.99).
Job #5 – Chopping wood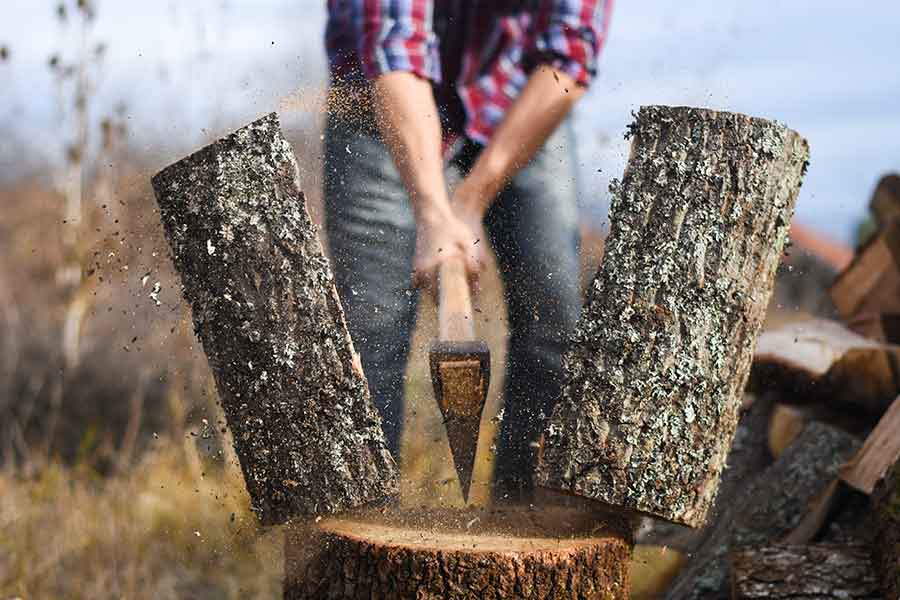 Fiskar specialise in versatile and sturdy axes that make light work of wood chopping in the garden. We stock the four sizes: XX Small (£38.99), Small (£49.99), Medium (£62.99) and X Large (£74.99). Each Fiskar axe features a durable FiberComp™ shaft and plastic sheath for safe carrying and storage.
Job #6 – Shearing and trimming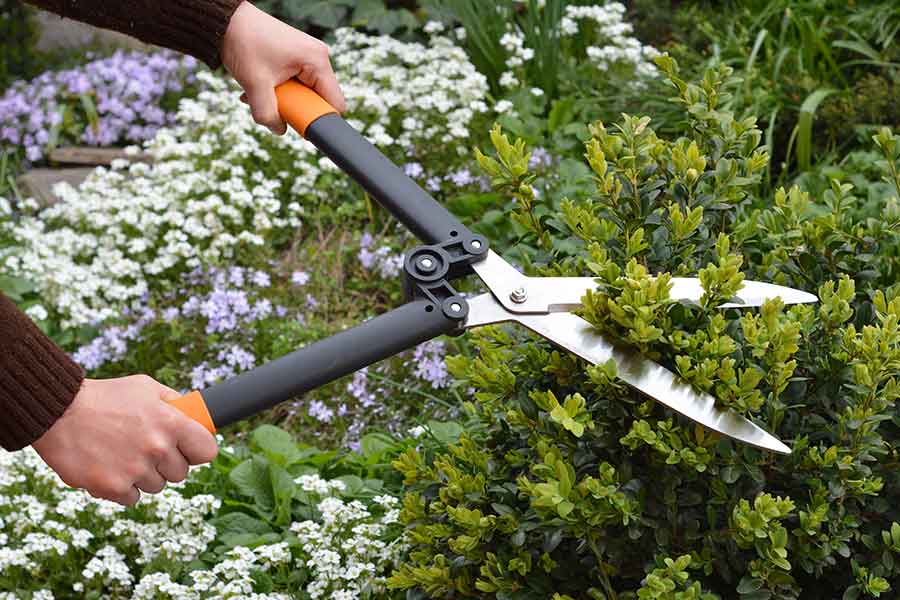 Darlac offer a wide range of high-quality tools for shearing and trimming grass, hedges, and flowers. Their Classic Hedge Shear (£19.99) is a best seller and offers all-round functionality. For flower arrangement and deadheading, we recommend the Darlac Cut 'n' Hold Bypass Flower Snips (£12.99). Another shearing option is the Telescopic Edging Shear (£34.99), which boasts adjustable handles for the perfect user height.
Wolf-Garten Multi-Change® collection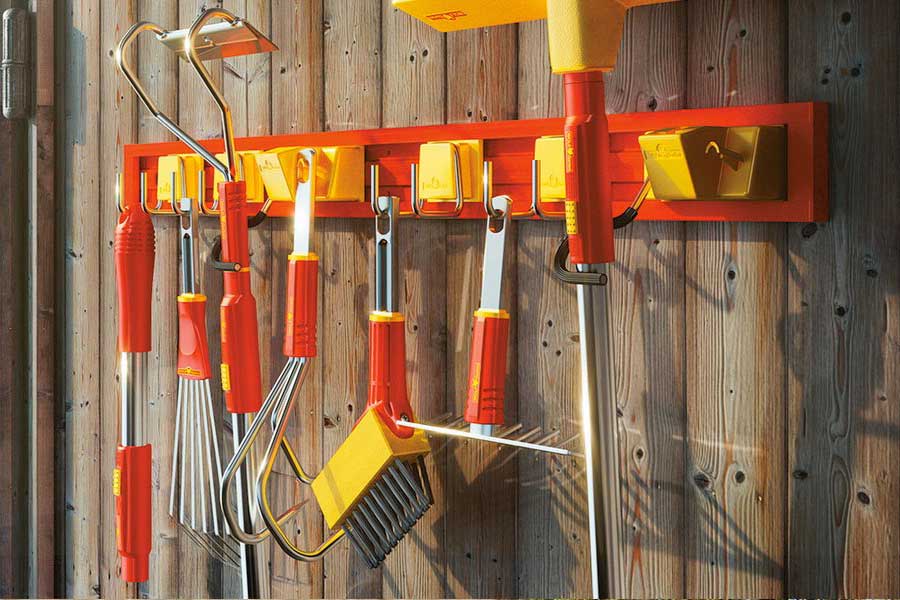 One of the most interesting range of tools on the market is Wolf-Garden's innovative Multi-Change® set. The idea is simple: You buy the handle (based on your size preferences) and then purchase tool heads to work with them. They fit with anything from forks and trowel heads to window washers and weed extractors.
Let's start with the handles. We stock a 16cm Mini Handle (£5.50), a 35cm Small Handle (£6.99), and a 142cm Aluminium Handle (£13.99). While all three can be used with any Multi-Change® head, some pairings make more sense for specific jobs. The 142cm handle is ideal for leaf-raking when attached to a the aforementioned Leaf Rake (£15.99), while the 16cm and 35cm handles are a better match for the 7cm Small Soil Crumbler (£9.99).
The most adaptable handle of all is the 170-300cm Telescopic Handle (£38.99). It extends though five stages, allowing you to perform all manner of tasks from fruit picking to tree-care.
All Multi-Change® handles boast an easy-to-use release button, which allows gardeners to securely lock in and remove any tool head. The German manufacturing can't be beat, either – Wolf-Garten tools are renowned for a high build quality.
As for the Wolf-Garten tool heads, just take your pick based on the job at hand. For weeding and soil work, we're particularly fond of the Dutch Hoe (£15.99), the 10cm Small Push-Pull Weeder (£17.99), and the 8cm Small Rake (£9.99). There's also more niche tools, such as the Adjustable Fruit Picker (£19.99), Weed Extractor (£18.99), and Lawn Edge Iron (£19.99).
If you're visiting us at our socially-distanced garden centre near Oxford, good news: we accept HTA vouchers for garden tools, and indeed anything in the store! As for online, we continue to offer free local delivery to all customers with an OX postcode.