Plan Ahead For Summer With Our Kettler Furniture Range
Quality furniture is key to enjoying your time in the garden. After all, there's little point in having a sunny patio or deck without comfortable, stylish seating and tables to match. At Oxford Garden Centre, our Kettler furniture range offers the very best in affordable modern garden furniture – and the new 2020 arrivals are among Kettler's best yet.
Why Kettler furniture?
Kettler's reputation rests on three important qualities. The first is build quality: immaculately put together, Kettler furniture is a true investment, rather than just another garden feature. The second is style: Kettler offers a stunning contemporary look for the garden, with each furniture set boasting its own distinct look. Thirdly, value for money is at the core of Kettler's appeal – prices are more than reasonable for such a prestigious brand.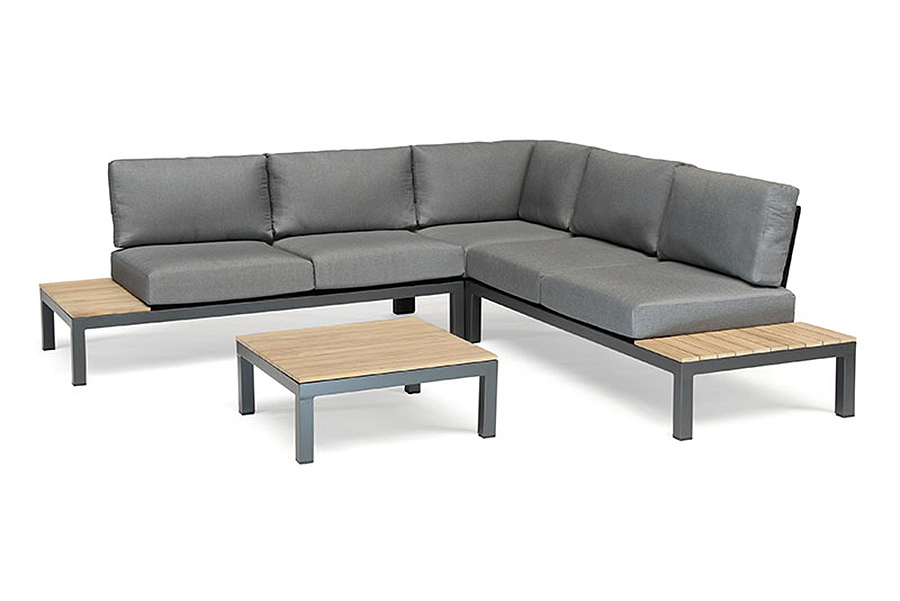 This month we've bolstered our Kettler furniture range to include some fantastic new lounge sets, dining sets, hanging seats, and much more! Let's break down each new range by genre…
Kettler Lounge Sets
New for 2020 is the Kettler La Mode Lounge Set (£849.99, seats 4), a stunning contemporary furniture set fit to grace any modern garden. Versatility is the watchword: the La Mode range is equally at home in the garden or patio as inside a conservatory. This means you'll get a full 12 months of use, rather than having to stow away your garden furniture every October.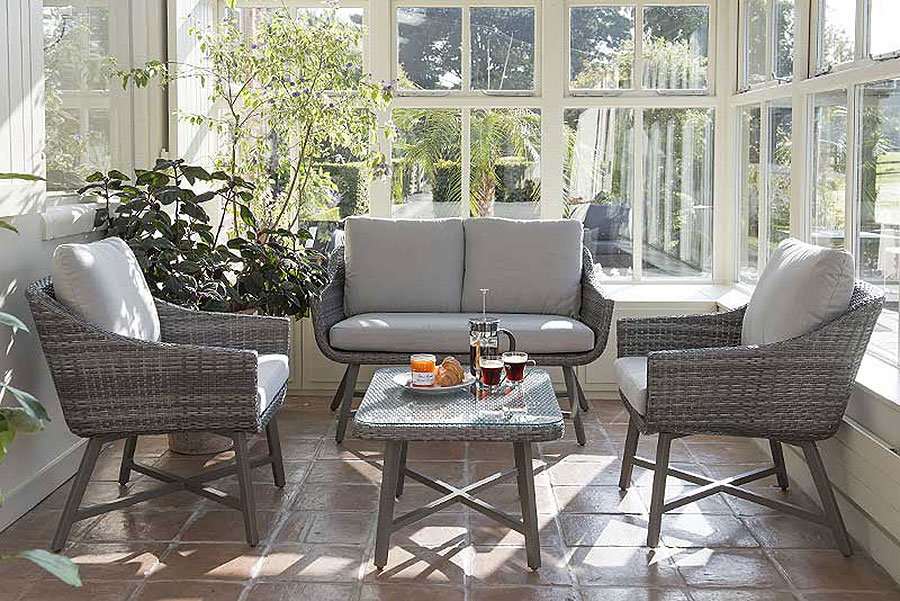 But what really steals the show is La Mode's looks. The stylish ash grey wicker offers the perfect tone to suit any garden, with comfortable light grey cushions to match. It's durable, too - the 6mm flat wicker is weatherproof and able to withstand years of use without defect. The set includes a two-seater sofa, one small coffee table with a glass top, and two lounge chairs. A 3-year manufacturer's warranty is included as standard.
Even more jaw-dropping is the brand new Elba Corner Set with Side Chair & Table (£1,699.99, seats approx. 5). Boasting 5cm foam core cushions sitting on a springy textile spring, you won't find a more comfortable bit of outdoor seating. Two weathered teak side tables sit on either end, along with a freestanding coffee table to match. Overall the Elba set comes with 2 sofas, 1 corner sofa, a side chair & table, and 1 coffee table. Like the La Mode, it includes a 3-year manufacturer's warranty.
Kettler 4 and 6-Seater Mesh Dining Sets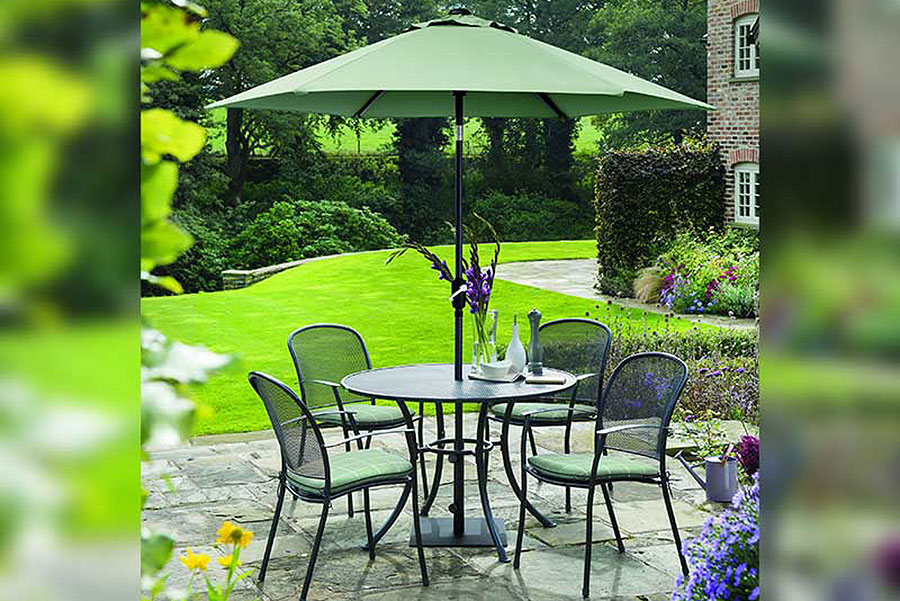 For sheer simplicity, nothing beats a table, chairs and parasol combination in the garden. New for 2020, the Kettler Caredo 4 and 6-seater furniture sets (£549.99 and £799.99) are a stylish and uncomplicated solution. Boasting steel mesh frames in iron grey colour, both sets come with a 5-year anti rust warranty, with the cushions and parasols under a 12-month manufacturer's warranty. You can even customise the colour of the 2.5m wind up parasol and cushions, available in sage or stone.
Quirky seating options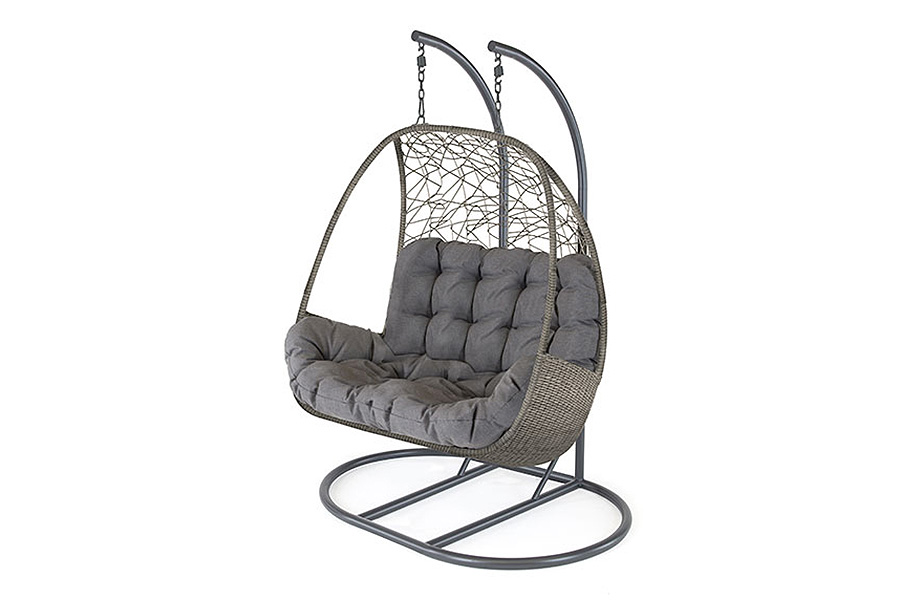 Fancy something a little different? Look no further than the magnificent Palma Double Cocoon hanging chair (£449.99, seats 2). Brand new for 2020, it's ideal for lazing around in during the summer months. The chair boasts a non-rusting aluminium frame and a UV resistant and weatherproof synthetic wicker weave, meaning you can keep it outside all year round without worrying about damage or fading. You can choose from two colours, Whitewash or Rattan, both with a 12-month cushion warranty and a 3-year frame warranty.
Garden Heaters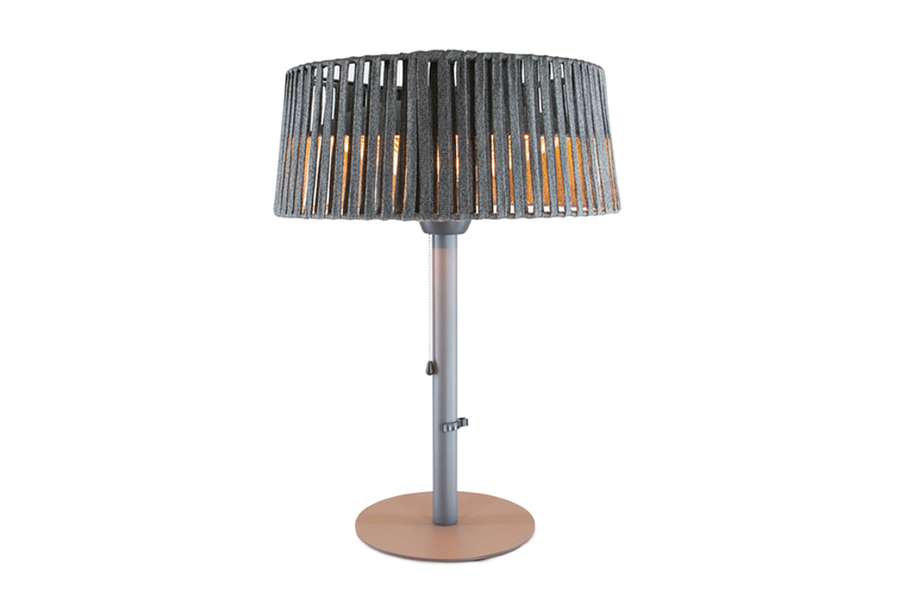 Sitting outside in the garden is all well and good in warm weather. But when temperatures drop, a garden heating solution is called for. Kettler have designed two stunning heaters for their 2020 range: the Plush Electric Table Top Heater (£149.99, up to 1500W) and the Plush Floor Standing Garden Heater (£329.99, up to 2100W). Both designs feature durable stainless steel with a taupe coloured lampshade to compliment Kettler's wicker furniture. The former is ideal for plonking on a garden table and controlled by a metal pull-switch; the latter comes with a remote control. Both heaters have a 12-month manufacturer's warranty.
Some More Inspiration…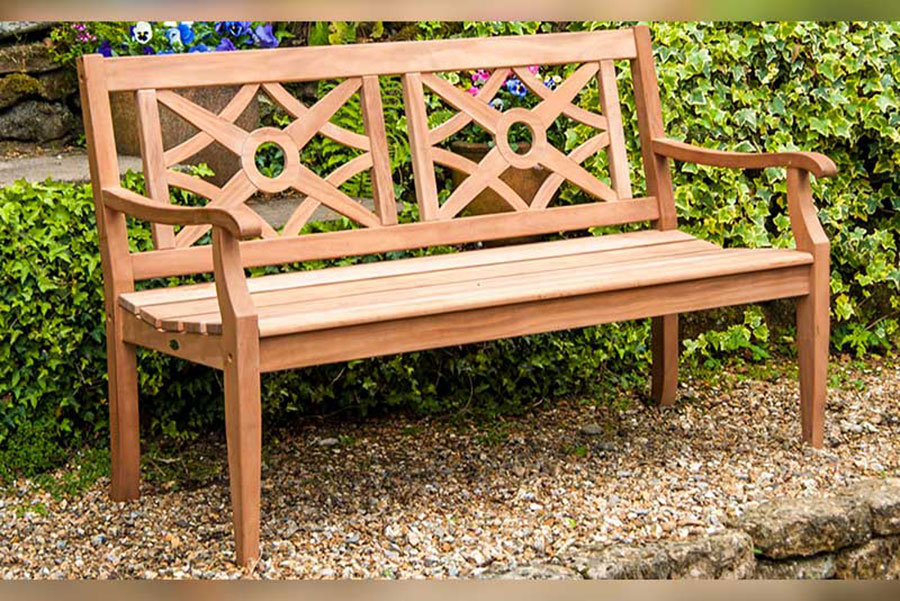 If you're after a garden bench, we've two brand new arrivals to choose from. The Alexander Rose Mahogany Heritage Bench (£199.99, 5ft long) boasts gorgeous latticework and is remarkably durable. There's also the RHS Rosemore Bench (£199.99 or £299.99, 4/5ft) made using FSC-approved Acadia wood and an ergonomically shaped back.
Why not also explore our returning favourites from 2019, much of which has proven extremely popular. These include the Kettler Café Roma (£159.99), a 2-seat foldable bistro set in Sage or Stone colour. For a real show-stopper, treat your garden to any of our best-selling Kettler Palma furniture sets. Our favourite is the stunning Palma Corner Set With Table (£1,499.99, Rattan or Whitewash.)
The best way to pick out your new Kettler furniture is to visit our garden centre in Oxford. You can explore our full Kettler 2020 furniture range and ask our friendly team any questions about Kettler garden furniture.