Our Top Product Picks for Outdoor Cooking This Summer
Who doesn't love a good barbeque? With the Great British Summer just around the corner, our customers are already asking us about the best outdoor cooking equipment on offer at Oxford Garden Centre.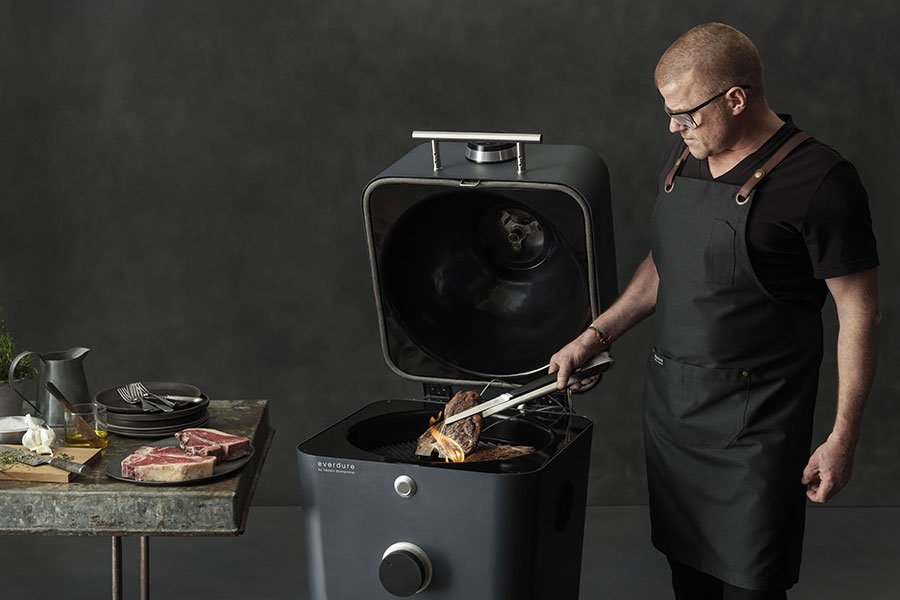 Fortunately, we're already well-stocked with a full cohort of BBQs. These products range from small, portable cookers for the beach or park, to classic gas-fired BBQs ideal for garden parties or outdoor dining.
Here's our run-down of the very best outdoor cooking products at Oxford Garden Centre to suit all budges and cooking types. Whichever BBQ you choose, and don't forget to claim Free Local Delivery to all OX postcodes!
For the ultimate in outdoor cooking…
Let's start with the mother of all outdoor cooking options: The Neo Outdoor Kitchen by Kettler (£6,499.99, was £7,499.99). The Neo offers almost every convenience and luxury of a traditional kitchen wrapped into an outdoor bundle. You can cook using the giant 6-burner BBQ; store food and drink in the premium bar fridge; prepare food on the marble work surface; and even wash up in the stainless steel sink.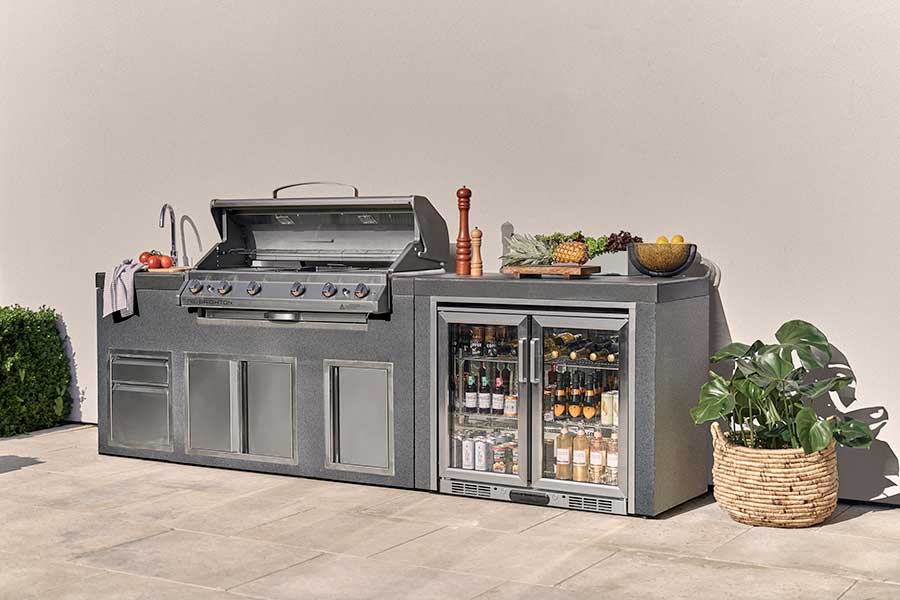 Another contender for "ultimate in outdoor cooking" is the 4K Outdoor Cooker (£1,799.99, was £2,299.00). The 4K is a Kamado-style BBQ designed by Everdure in partnership with Heston Blumenthal. As you'd expect from Heston, the design is all about performance and attention to detail – from the option to fine-tune the internal heat and air flow to the displaying of information via a Bluetooth-connected app.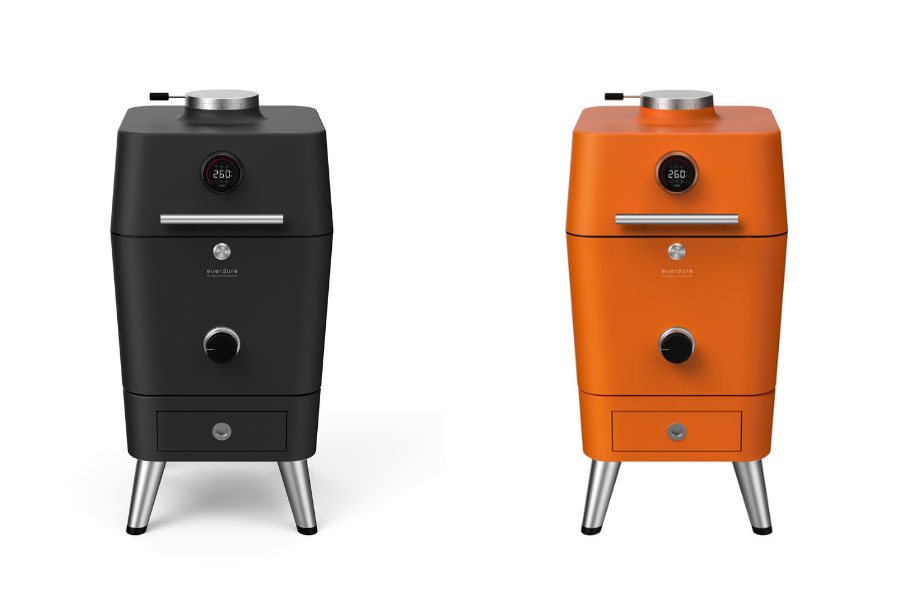 The 4K uses an electronic gas start with charcoal cooking and is ready to cook in 5 minutes. This gives you the convenience of one-click gas ignition with the smoky flavours of an authentic barbecue. The 4K lets you cook virtually any dish – roast chicken, burgers, pizza, a leg of lamb – all with just 300 grams of charcoal. Check out Heston's videos for a masterclass on how to use the 4K to its full potential.
Gas BBQs
If you're not looking to break the bank, but still want an elite outdoor cooking experience, try Heston's furnace gas BBQ range. The extremely popular Everdure Furnace BBQ (£899.99) in Orange, Mint, and Graphite offers a sleek modern look and exceptional performance, with a large cooking area and three burners. What's more, we are currently offering a Free pizza peel and stone worth £80 with every Furnace BBQ while stocks last! The more compact Everdure Force Gas BBQ (£599.99, was £749.00) is available in in Mint and Graphite and comes with two burners.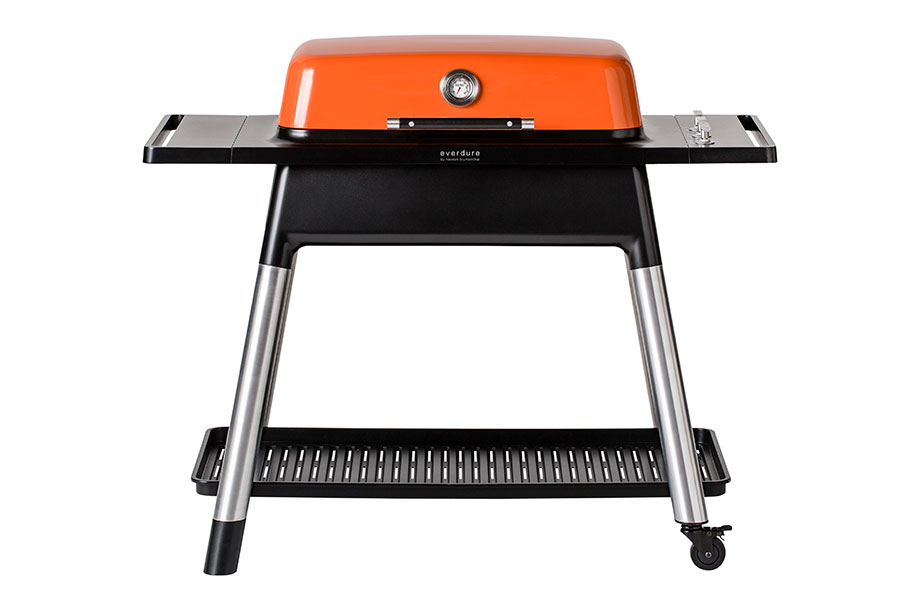 Also in stock is the ever-reliable Weber Spirit II E-210 Gas BBQ (£469.99) – a relative steal for the price point. This compact outdoor cooker boasts a high-performance grilling system with gourmet BBQ system with two stainless steel burners.
Charcoal BBQs
For those who want that smoky charcoal BBQ experience without the size or expense of the 4K, we recommend Heston's Everdure Fusion Charcoal BBQ (£999.99). The star feature is a built-in rotisserie system with a whopping 15kg capacity. Like others in the Everdure range, the Fusion BBQ features a fast flame ignition that will get your cooking area up to perfect heat in just 10 minutes. It also includes a handy pedestal and cover as standard.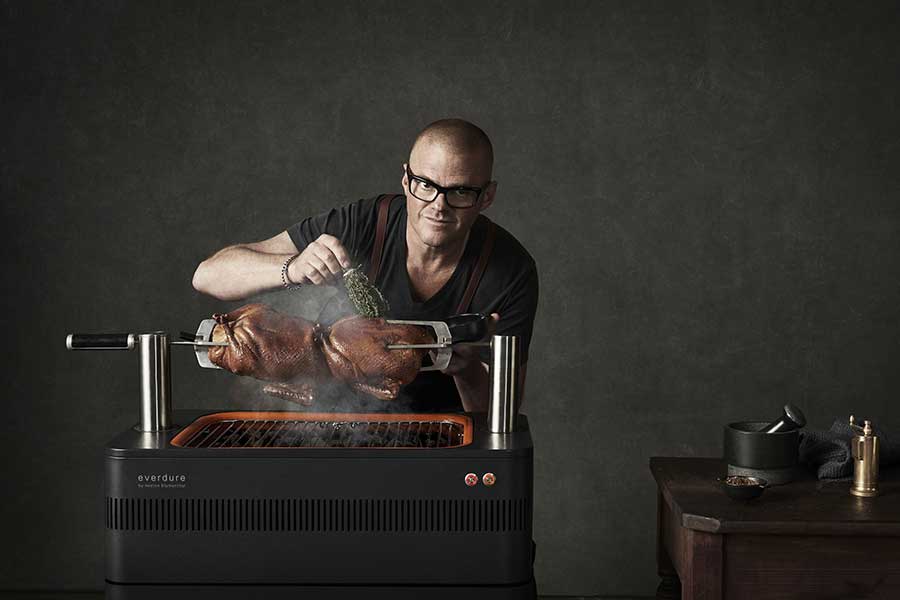 At an entry-level price point, the tried-and-trusted Weber Classic Kettle BBQ (£199.99, 57cm) and Compact Kettle BBQ (£134.99, 47cm) both offer a quick and no-nonsense outdoor cooking option.
Portable BBQs
For cooking on the go, we recommend the Weber Q1200 (£329.99) and Weber Q2000 (£369.99) Gas BBQs. Both are designed to be fully portable and include stands to make life easier wherever you're cooking.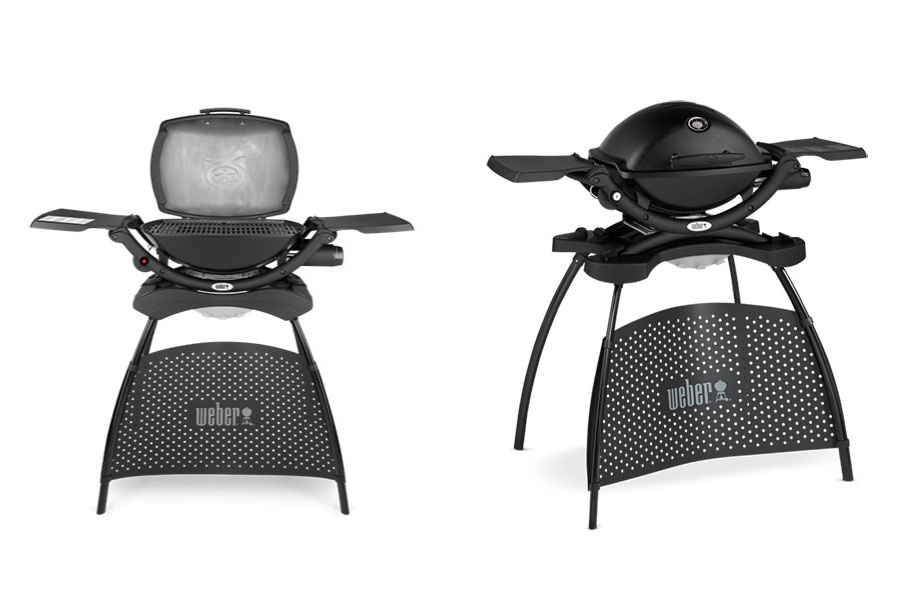 There's also a quirky option from the Heston Everdure range, in the shape of The Cube Portable BBQ (£179.99). Available in Orange, Stone, and Graphite, this stylish entry is tailor-made for portable cooking due to its compact dimensions and hard-wearing materials. The Cube BBQ features chrome handles to reduce heat, an easy-to-clean interior that saves time after your picnic or beach barbeque and can also be bought with a nifty optional carry bag.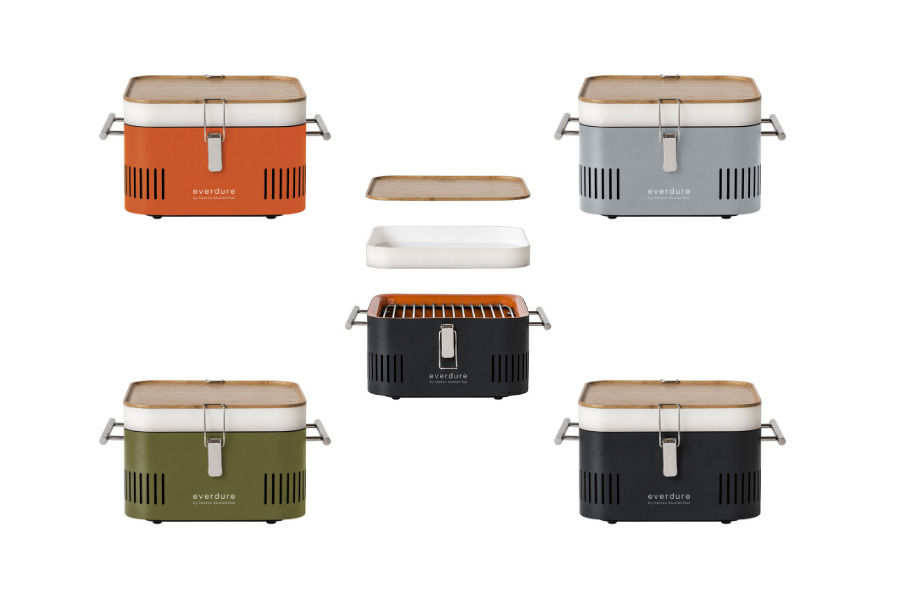 BBQ accessories
We stock several BBQ accessories at Oxford Garden Centre to make your outdoor cooking that much more fun. One of our best-sellers is the intriguing La Hacienda BBQ Pizza Oven (£99.99). In one stroke, this handy kit turns your gas or charcoal BBQ into a pizza oven. You can also use it to cook fish, meat, bread, vegetables, and more.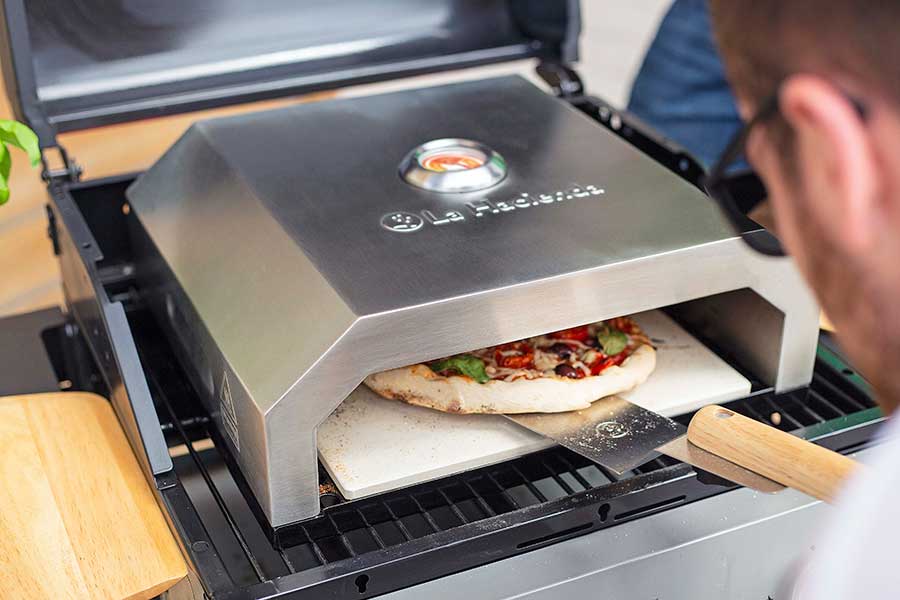 For any outdoor cooking fan, we also recommend using a digital thermometer such as the Weber iGrill 2 to ensure that your meat and fish is properly cooked through. Compatible with any BBQ, the iGrill lests you track the progress of up to four cuts of meat. Alternatively, we offer a more budget option with the Weber Instant-Read Thermometer (£15.99).
Fuels for cooking outdoors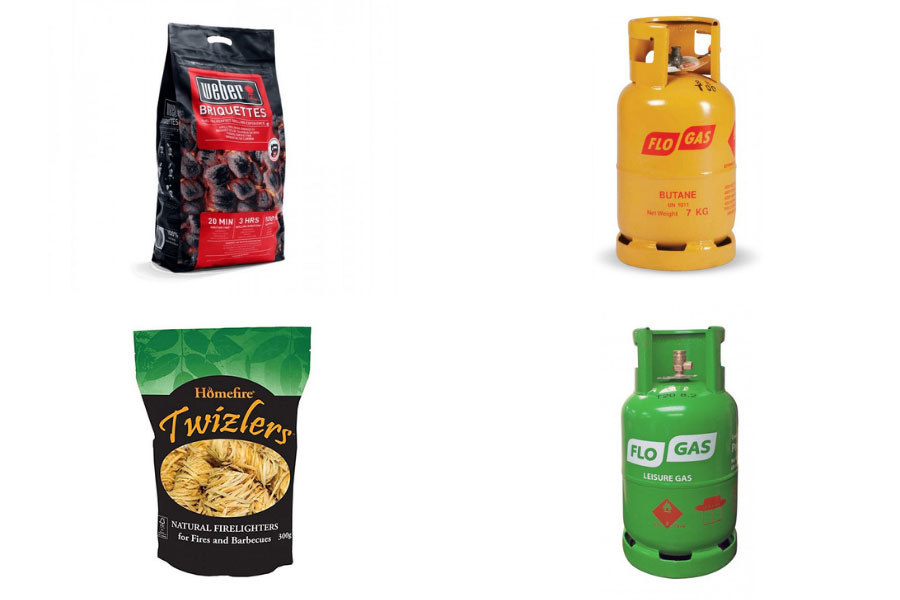 We stock a wide range of fuels to suit any BBQ or cooking style. For gas cooking, we recommend the Flogas Butane Gas Cylinder in 7kg or 13kg, or the Flogas Leisure Gas Cylinder in 6kg or 11kg. For charcoal and briquettes, meanwhile, Weber and Homefire both offer a range of odourless and smokeless fuel options.
Best BBQ recipies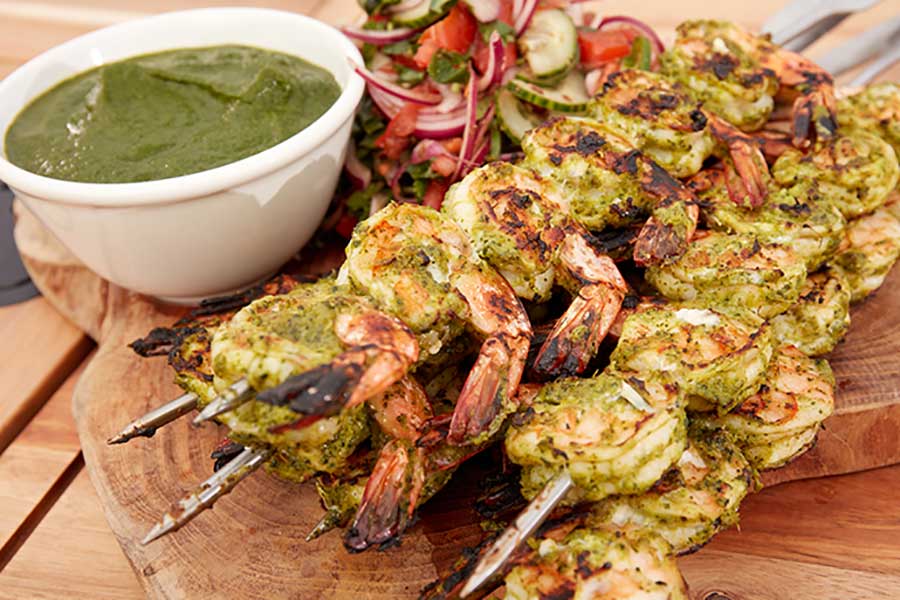 Cooking outdoors isn't just about grilling meat, fish, and vegetables. In fact, there's a whole variety of dishes at your fingertips, from delicious deserts to vegan options. Some of our favourite BBQ recipe guides include BBC Good Food's collection of BBQ recipes, Kettler's BBQ recipes blog, and Jamie Oliver's list of 110 BBQ dishes. Browse and enjoy!
We hope this article has given you a good overview of our outdoor cooking products at Oxford Garden Centre. The best way to make a decision is to talk to one of our experts. Feel free to visit the garden centre in person, where you can also see the Everdure, Weber, and Kettler BBQ ranges in their full glory. Alternatively, we are happy to answer any questions you may have about outdoor cooking via our contact page.