Introducing Coir Compost and Other Peat-Free Alternatives
Switching to peat-free compost is one of the most eco-friendly decisions that gardeners can make. By phasing out traditional, peat-based compost, we can all help contribute to the preservation of peatlands in the UK and play our part in the wider battle against climate change.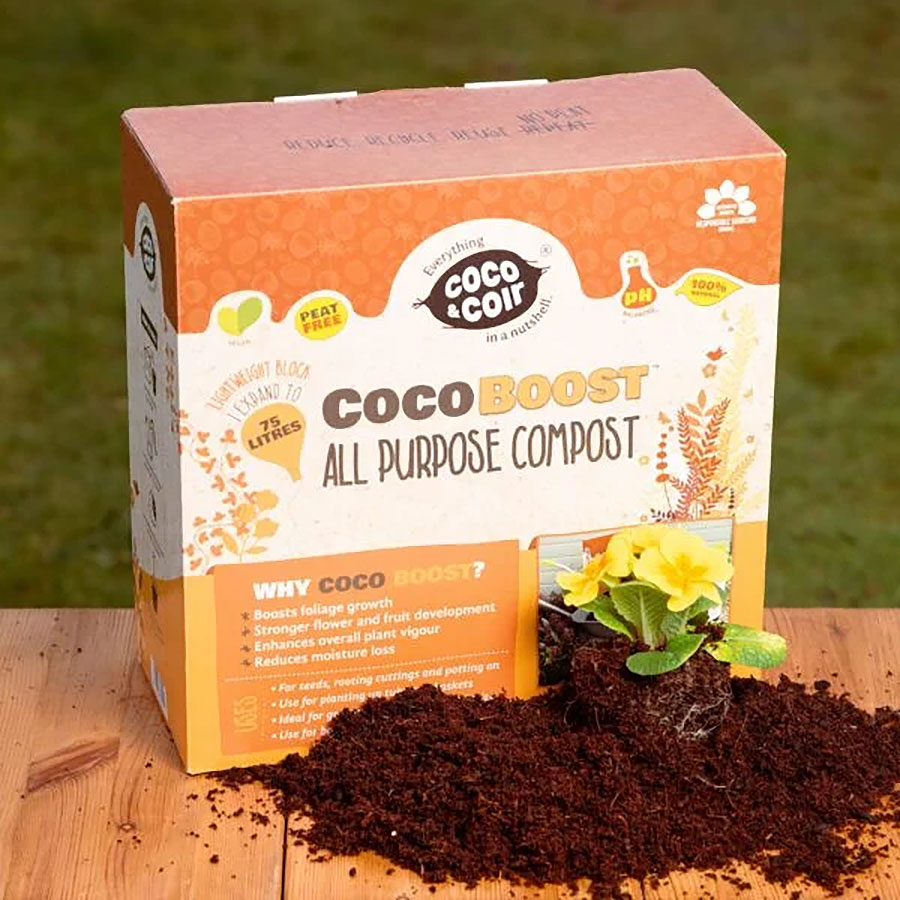 Coir compost, now available at Oxford Garden Centre, is probably the best organic peat-free compost option on the market. Many of our customers have adopted coir compost, whose qualities include durability, versatility, and environmental friendliness. In this piece, we will explore why coir is such a popular alternative to peat-based compost, and take a look at other sustainable compost products in the OGC range.
What is coir compost?
Sometimes called 'coconut fibre', coir compost is a 100% organic, natural fibre extracted from coconut husks. Coir is often used as a woven fabric in baskets, rugs, rope, and similar items. But in the gardening world, its durable and rot-resistant qualities make it the ideal material for using in compost.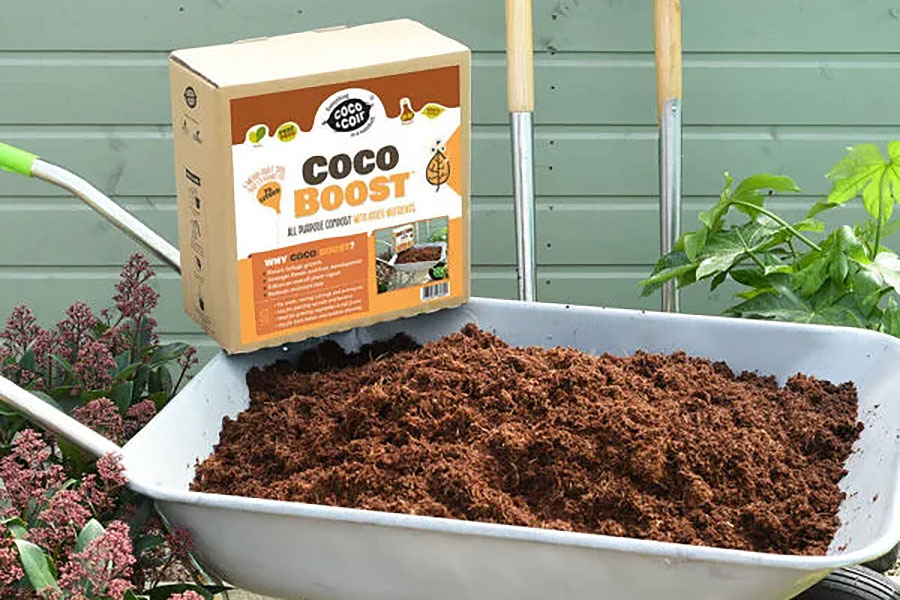 Coir-based compost holds an edge over peat-based compost, for two reasons. First, its environmental impact is far lower – as a renewable resource, coir is a more sustainable material than products pulled from vulnerable peatlands. Second, it is much more durable and long-lasting than traditional compost. In some cases, coir-based compost has been shown to last up to three times longer than peat-based alternatives.
Coir compost also happens to extremely versatile. It performs equally well in planting beds, balconies, and pots, both indoors and outdoors. Performance is a factor, too: The presence of coir in compost increases the porosity of the potting mix, which encourages better root growth by keeping the soil looser and airier.
Coir compost products at Oxford Garden Centre
We currently stock two excellent coir compost products, both made by sustainable gardening experts Coco & Coir. The first, Coco Grow Coir Compost (£12.99, 75L), offers fast germination and improved root growth and water retention. It is an "entry level" coir compost ideally suited to general purpose growing for any location or plant variety.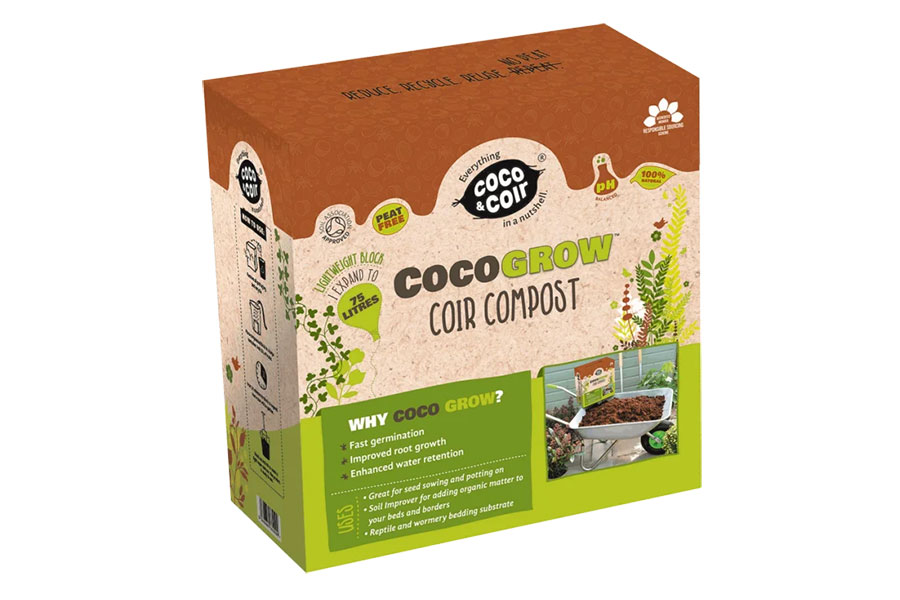 For next-level growth, we suggest the Coco Boost All Purpose Compost (£14.99, 75L). Designed for up to six months of high-performance growth, the Coco Boost yields improved foliage growth, stronger flower and fruit development, and reduced moisture loss. What's more, unlike ready-to-use compost, Coco Boost's fertiliser doesn't start to degrade until water is added.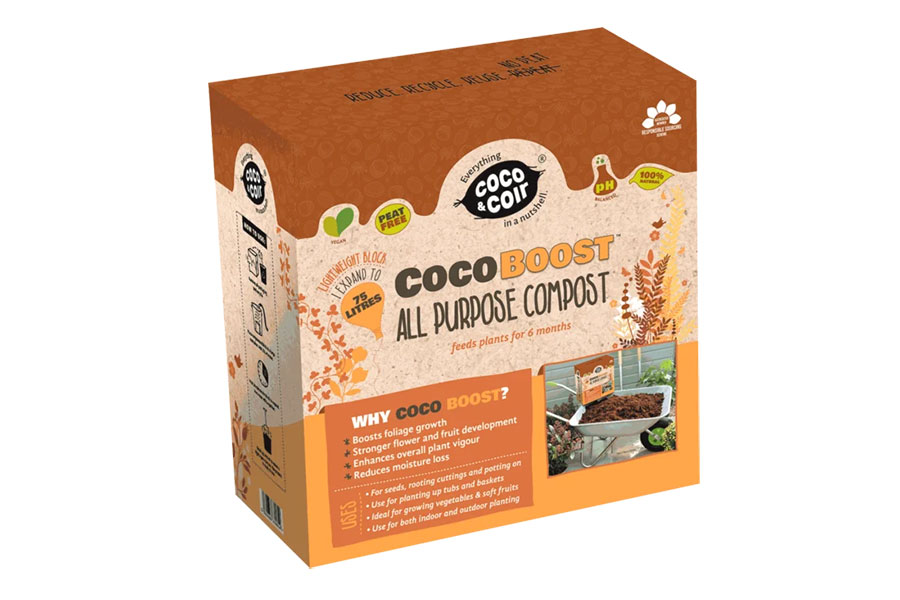 Other peat-free compost products at Oxford Garden Centre
For other eco-friendly compost products, we offer tried-and-trusted options by Melcourt and Miracle-Gro, as well as our own-brand compost in bulk. For small bags, the cheapest option per litre is the Miracle-Gro Peat Free Premium All Purpose Compost (£6.99, 40L), designed for strong and healthy roots with up to three months performance.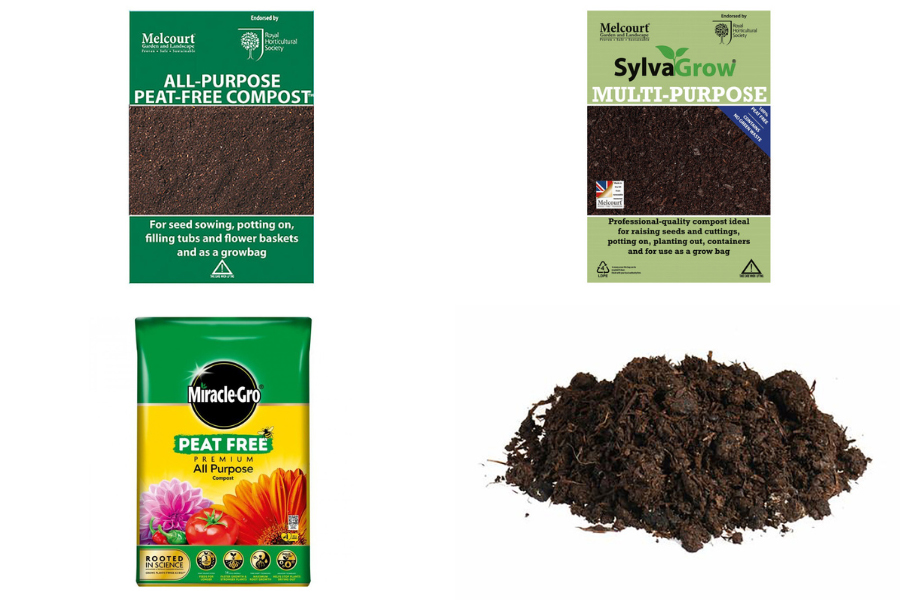 Endorsed by the RHA, Melcourt's Peat Free Multi Purpose Compost (£9.99, 50L) and SylvaGrow Multi-Purpose Compost (£10.99, 50L) both offer versatile growth for potting, planting, and growbags. For a bulk order, look no further than Oxford Garden Centre's Peat Free Multi Purpose Compost Bulk Bag (£78.60, approx. 700L).
At Oxford Garden Centre, we are committed to phasing out peat-based garden products by the end of 2023. As we continue to expand our range of peat-free compost, we are actively exploring opportunities to add more environmentally friendly products across our whole garden range.
As ever, you can make the most of our Free Local Delivery service to all OX postcodes, or simply Click and Collect at our store near Oxford. For any questions about our peat-free compost products, including coir, our staff are more than welcome to respond. Simply reach out in-person at the centre or contact us via phone or email.