How You and the Kids Can Grow Your Own
With National Allotments Week running 12-18 August and it being the summer holidays to boot, now is a fantastic time to get the kids gardening. Oxford Garden Centre has a whole host of gardening products and Grow Your Own tips and we'd love to share them with you so that you can encourage your veggies, flowers and kids to flourish in the garden.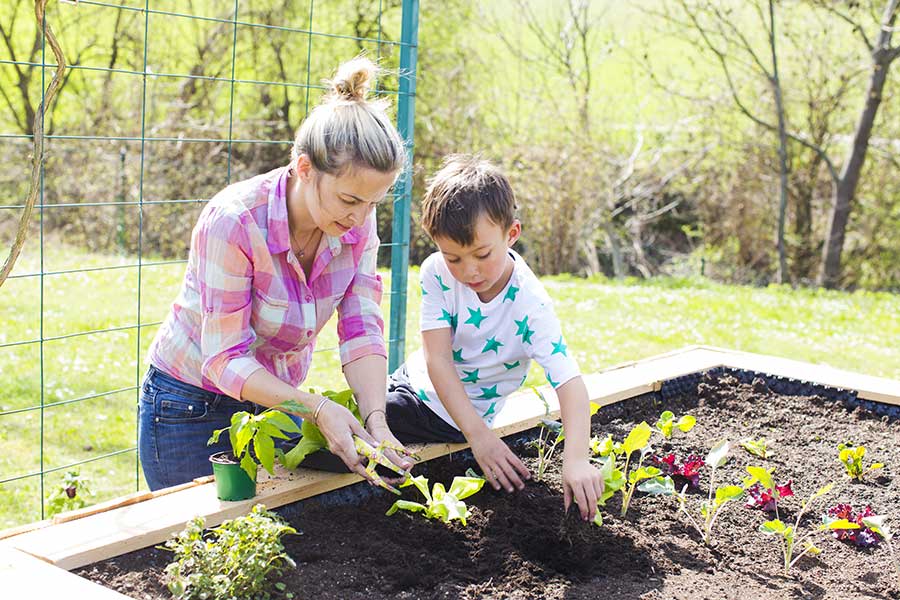 Since 2002, National Allotments Week has been raising awareness of, "the role allotments play in helping people to live healthier lifestyles, grow their own food, develop friendships and bolster communities". Thanks to the UK-wide campaign, the Grow Your Own (GYO) initiative has at last reached the strengths of WW2 Grow for Victory!
What's more, as revealed in a National Allotment Society survey, not only can a well-managed allotment produce enough food to feed a family for a week but only 30 minutes of plot gardening can burn 150 calories.
Wouldn't it be wonderful to show your children the satisfaction of growing their own and how they can connect with the community and share the wealth? As always, the Oxford Garden Centre horticultural team is here to share top tips for achieving the perfect plot and how to get young gardeners on-board.
What are the benefits of getting kids into gardening?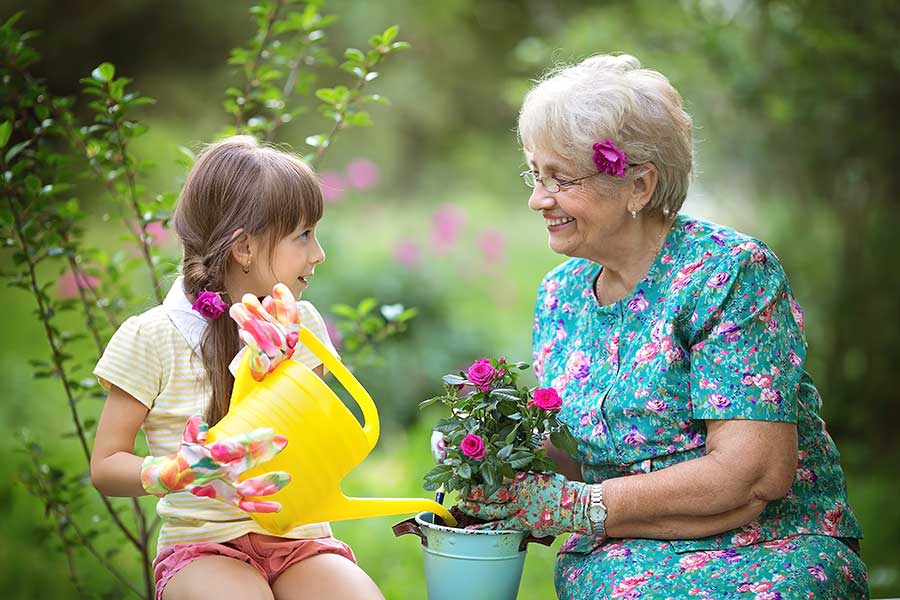 More than half of UK primary schools take part in the Royal Horticultural Society's Campaign for School Gardening, which encourages youngsters to get green fingered. But there's much more you can do at home to nurture their horticultural curiosities, which may:
Create an opportunity to connect with nature – Time outside will help them engage with nature, including the flora and fauna essential to the garden ecosystem.
Discover where healthy sustainable food comes from – Children who grow their own fruit and veg are more likely to increase their fruit and veg intake.
Help them discover new foods and flavours – Gardening can open their minds to amazing colours, tastes and textures while broadening their creative horizons.
Enhance their physical and mental wellbeing – Gentle exercise outside among nature and the fresh air is good for the body and mind.
Help them make connections – Through shared allotment and gardening spaces, they can connect with the local community and learn the value of team work.

Top tips for getting children involved in gardening?

Both the National Allotment Society, as reported in the HuffPost, and Oxford Garden Centre's own horticultural team offer advice on how to encourage children to get their hands dirty and grins wide in the garden:

Use larger seeds (such as broad beans and pumpkins) that smaller fingers will find it easier to grip and scatter.
Choose crops that grow quickly and make an impact. Growing big bright sunflowers is fun and children can observe and measure a plant's progress while beetroot and spring onions are fast growing foods for less time from plot to plate.
Add some perennial veg varieties to the mix – such as wild garlic and Jerusalem artichoke – so the children can see the fruits of their labours return year after year.
Plant a few herbs – such as lavender, mint and basil – so the children can get excited by their scents and perhaps make their own fresh dips or dried lavender bags.
Choose plants that are loved by pollinators – such as buddleia for butterflies and foxglove for bees – so you can engage their interest in how the plants need bugs to grow.
Don't feel limited by space. Salad leaves and herbs can be grown outside or on a sunny windowsill if you don't have a garden. Strawberries, tomatoes and chilies can also go great guns on a balcony.
Make sure they always wash their hands after handling bulbs and seeds as some can be poisonous to eat.

"If planted ASAP then Christmas seed potatoes (£2.99 per pack at Oxford Garden Centre) are a great buy to encourage children to get green-fingered. Suggest they plant now, during the summer holidays, and on Christmas day they'll have a fantastic gift for the family – roasties made with the potatoes they've grown!"– Lorna, GYO Expert, Oxford Garden Centre.

Oxford Garden Centre's best Grow Your Own products

Dedicated to the GYO drive, Oxford Garden Centre stocks a fine range of gardening and allotment-handy products that will make things easier, more enjoyable and more fruitful for you and the kids. Here are our recommendations:

Levington® Tomorite® Concentrated Tomato Food (1L £4.50, 2.5L £8.99) – This seaweed enriched plant food is one of our best-sellers to Oxfordshire gardeners who want full-flavoured tomatoes (with up to 50% more fruit) and blooming pot plants.
Thompson & Morgan Green Manure (80g £2.99)– A natural fertiliser and soil conditioner our GYO expert Lorna uses religiously for adding nutrients and organic matter to her soil, this should be on your garden centre shopping list so that the kids can see strong and succulent fruit and veg flourish.
6x Fibrous Fertiliser (15kg £12.99)– This highly concentrated natural fertiliser is incredibly efficient and only requires one application to work through the entire season. Ideal for all soils, flowers and vegetables – with one sack equal to 6-8 bags of a standard farmyard manure – it's a must for obtaining high crop yields.
Garden Fleece (47p a metre)– A must to protect crops as the weather begins to change (especially if you opt for those Christmas seed potatoes), Oxford Garden Centre's got you covered.
Darlac Garden Towel (£9.49)– Crafted from high quality stainless steel, this sturdy trowel will help you break up and scoop the earth to prepare for sowing and planting or dig out stubborn weeds. Complete with an ergonomic rubber handle for comfort, this is an essential gardening tool for any GYO fan.
Briers Gardening Gloves (from £3.99)– To get that gardening chic down and protect delicate hands from the grimy and gruelling toil of a good gardening session, opt for a pair of these pretty yet practical gardening gloves. Available in a range of sizes (including for kids from 4-years-old), fun colours and materials, you won't find better than our competitive prices.

Remember, our horticultural team are always on hand in-store should you need any further allotment gardening advice or specific garden tools. Now you have all the knowledge you need to get the children gardening, we hope you and the kids go outside and get planting this summer. We'd love to see any photos of your progresses and successes shared on our Facebook, Instagram or Twitter pages too!