How to Protect Plants in Wet and Windy Conditions
British winters are becoming noticeably wetter and windier. Like everyone else, gardeners must adapt to this new climate reality – or risk damage to their beloved plants.
The good news is that the job of protecting plants in winter is neither expensive nor arduous. By following a few simple plant care tips, gardeners can preserve their plants against not only wind and water, but the biting cold and frost that has long been a feature of UK winters.
Lay down more mulch
Applying mulch to your plant beds is one of the best ways to protect your plants from excess water. A good quality wood chip mulch like Westland Landscaping Bark (£9.99, 100L) will help soak up the increased rainfall that British gardens are experiencing each year.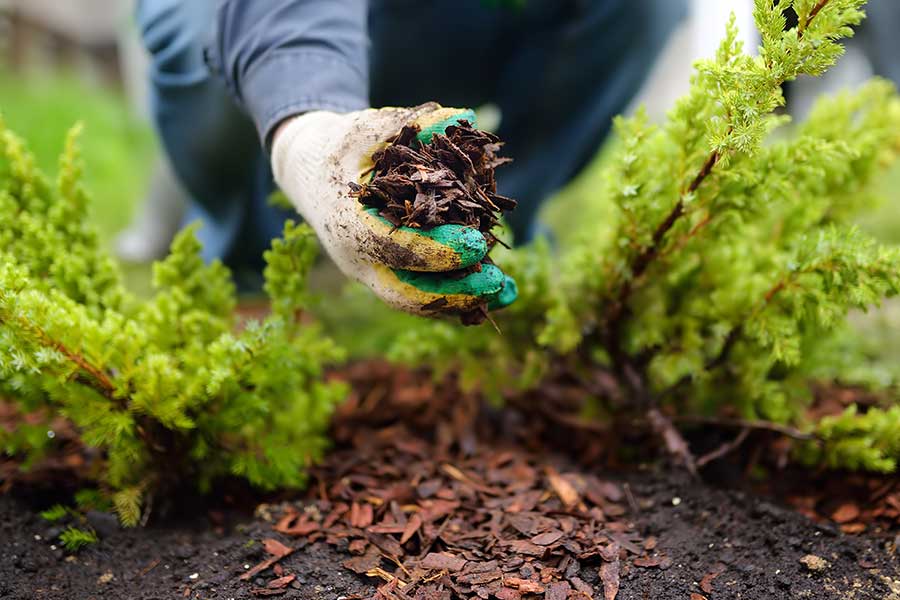 Another benefit of laying mulch in your planting beds is to protect the roots from frost. For bulk orders of mulch, we recommend either Rolawn's peat-free ProMulch Bulk Bag (£157.18) or our own-brand Value Mulch Bulk Bag (£75.58)
Add support with stakes and trellises
In winter, fragile plants and vegetables always run the risk of damage from high winds. One mitigating tactic is to provide structural support in the form of stakes and tree poles.
Made from timber, our Grange Tree Poles (£6.52 to £6.91, 1.5 to 1.8 metres) offer a robust, minimalist option for gardeners looking to protect plants in winter. We also stock slightly thinner Grange Tree Stakes (£2.17 to £2.80, 1.2 to 1.8 metres).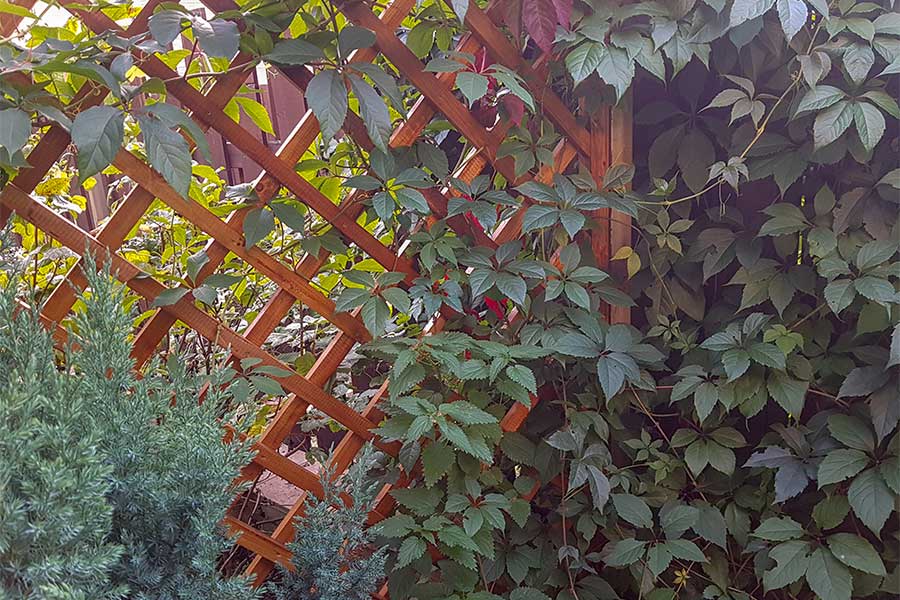 Installing a trellis for climbing plants is a great way to add support. Trellises serve as wind barriers that protect a much larger area of your garden. At Oxford Garden Centre, we offer a wide range of trellises to suit any garden layout, from the elegant Grange Alderley Fan Trellis (£39.99, was £53.75; 1.8x0.6 metres) to the classic-look Grange Elite Square Lattice Trellis (£41.83 to £97.84, 1.8x0.3 to 1.8x1.8 metres).
Move or cover your plant pots
All manner of things can go wrong in winter with plants grown in pots – frost, wind, and water damage to name a few.
This means thinking carefully about where exactly to place your pots. Areas that are warmer, more sheltered, or more secluded will see your plants fare better against the elements. If you have a greenhouse or conservatory even better: consider moving as many plant pots inside as you can.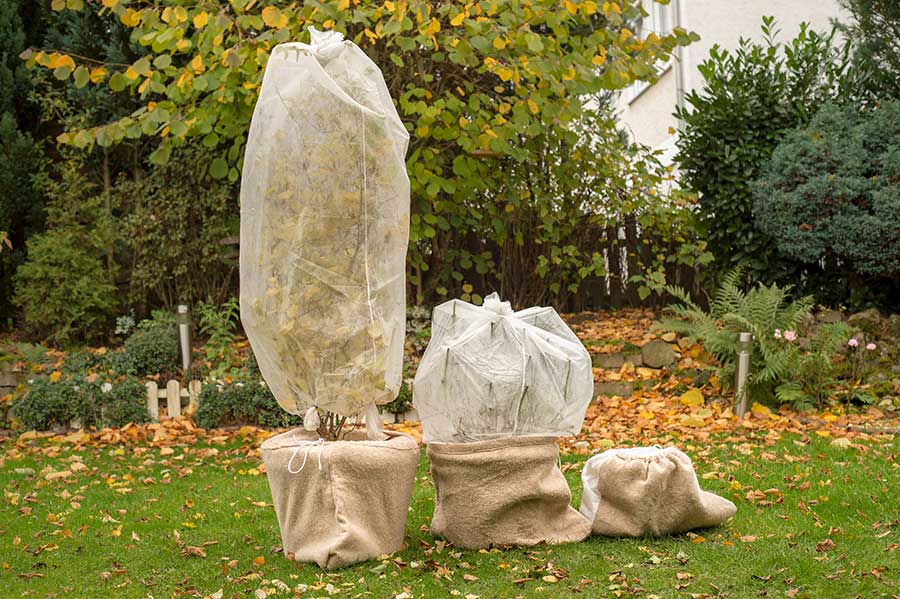 If moving your pots isn't an option, look into outdoor plant covers for winter. One great option is a plant fleece (check out the RHS's guide to plant fleeces and their use.) While we do not sell plant fleeces online, they are available in-store at OGC by the metre.
Finally, raising your pots above ground will help prevent waterlogging or ground frost damage to the roots. Just remove any saucers from beneath your plant pots and raise them up on bricks or pot feet.
Mind where you walk
One of the most effective tips for winter grass care is to simply avoid walking on saturated or frosty lawns. This is because walking on wet earth will compact the soil below your feet, reducing aeriation, especially if the soil is clay.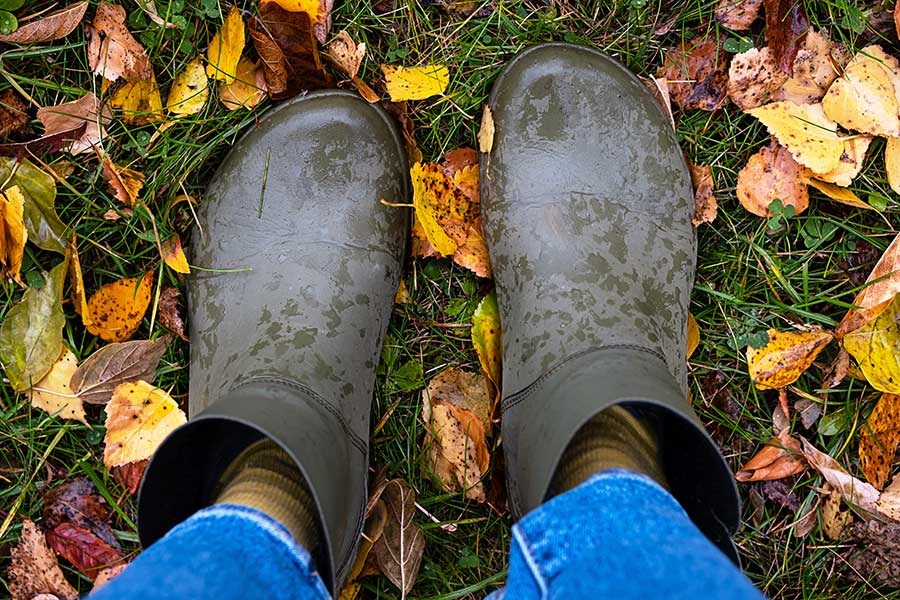 That said, you will still need to get around your garden without damaging the soil. A quick fix is to put down a few planks or boards to create walking corridors. This should help avoid compaction while preventing any ugly brown patches from forming – another side-effect of walking on frosty grass.
Place plants in the right position
While there is no exact science to plant placement, we have found certain methods to be quite effective to help protect plants in winter.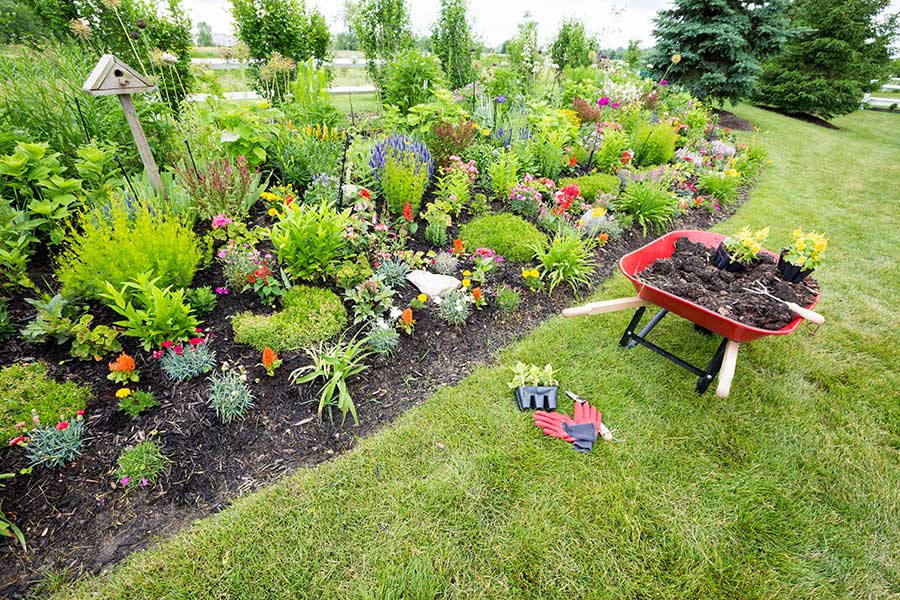 First, avoid any areas where water run-off is common, such as immediately next to your house, shed, garage, or other large structure. Second, if you have a sloping garden, try to concentrate the plants in the middle of the slope rather than at the top or bottom.
Lastly, if possible, plant on the south side of your house. This will help protect your plants against bitter winds from the north-east, which often characterize the coldest and most severe UK storms.
Bonus tip – Install a water butt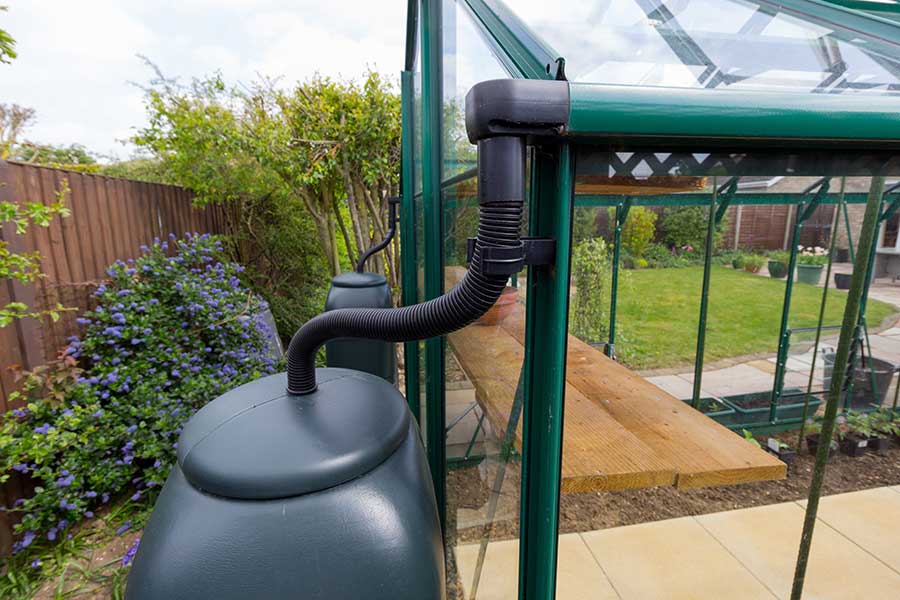 The other nasty side of climate change is hotter, drier summers. This makes collecting and storing rainwater all the more crucial in the winter months. Garland's Slimline Water Butt Kit (£49.99) boasts a 100-litre capacity and comes with a tap, lid, diverter, and stand. You will be hard-pressed to find a better, more space-saving water butt for under fifty pounds.
All these featured products are available both online and in-store at very competitive prices. If ordering online, we offer Free Local Delivery to all customers in at OX postcode. If you would rather pick up your garden products at our garden centre in Oxford, we also provide a Click and Collect option via the website.