Christmas Present Ideas for Keen Gardeners & BBQ Enthusiasts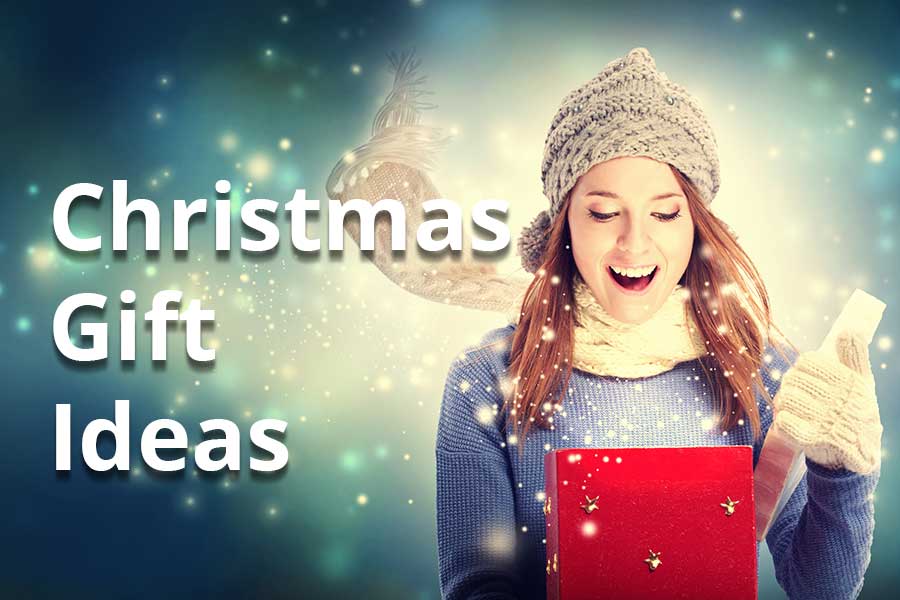 With the festive season just around the corner, it's time to start thinking about gifts for those closest to you. Got a green thumbed friend or a BBQ grill master in the family? Then you're in the right place. We've compiled a list of Christmas present ideas to suit every interest and budget. From practical tools and growing accessories to pizza ovens and furniture sets, these gifts for gardeners and BBQ lovers are sure to impress. Don't wait until the last minute! Shop now to make this Christmas truly special for your giftees who enjoy spending time outdoors.
Affordable gardening gifts & stocking fillers
1. Garden tools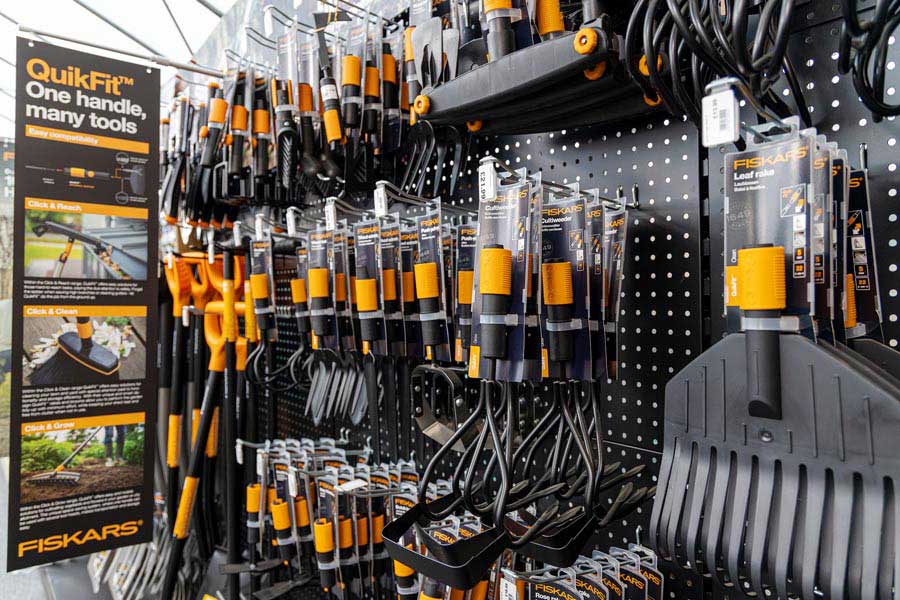 When it comes to gardening gift ideas, high-quality hand tools are always well received. Our Darlac Compact Pruner with robust steel blades is ideal for shaping small bushes and keeping roses tidy. Meanwhile, the Fiskars Ergo Cultivator helps to break up hardened dirt ready for spring bulbs. And on that note, we also supply handy Kent & Stowe Hand Bulb Planters with sharpened rims to make planting a whole lot easier! Browse our full garden tools range online.
UPDATE: 50% off select Fiskars garden tools while stocks last instore and online
2. Bird boxes & feeders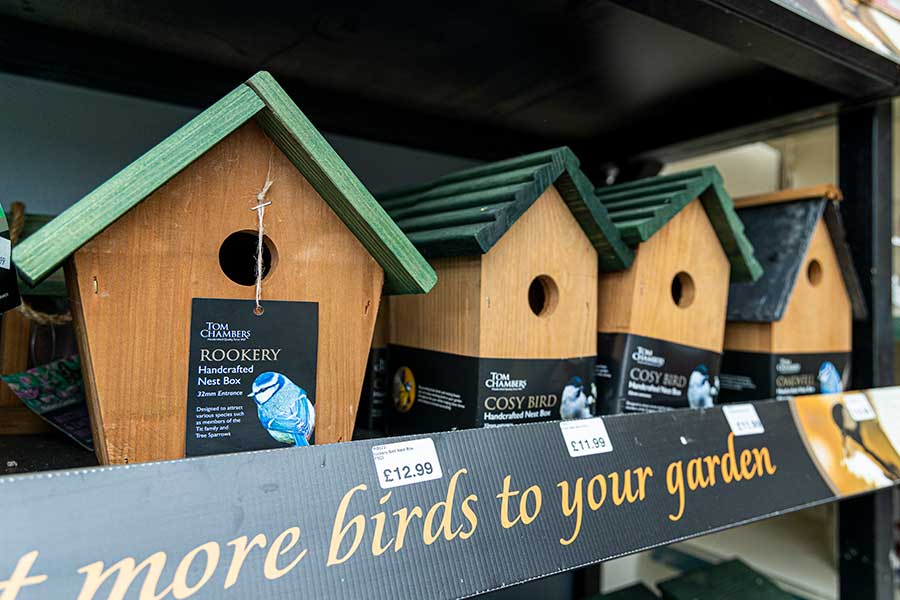 If your recipient would like to see more birds to their garden, why not gift them a nest box in time for spring? Our Tom Chambers timber models come in several sizes and are handmade in the UK. The Cosy Bird Nest Box features a small entrance, perfect for bluetits, grey tits and tree sparrows. Or you could go for a slightly larger, open front design to attract robins and wrens. Alternatively, we stock ready-to-hang feeders with nuts, seeds, energy balls and more.
3. House plants & pots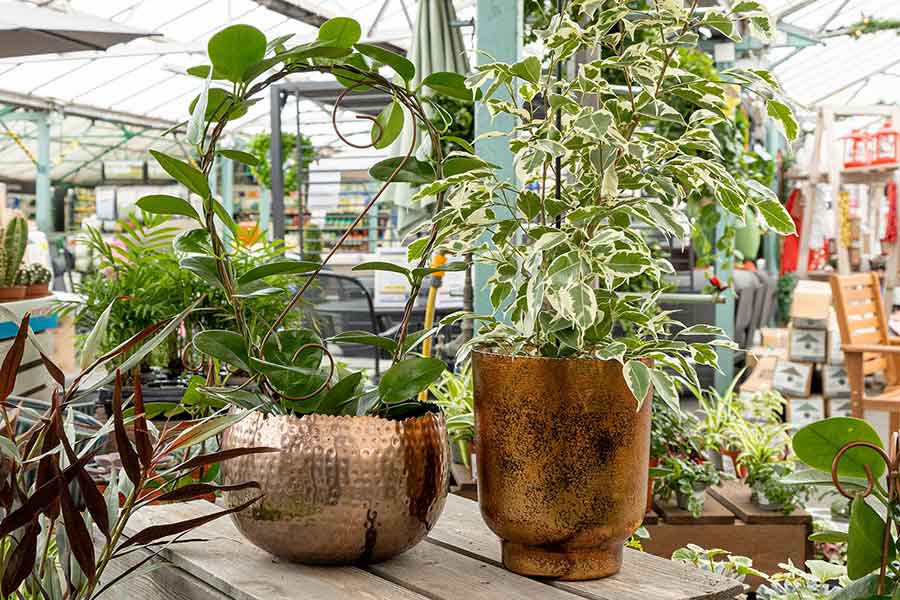 Know someone who lives in a flat and doesn't have access to a garden? Bring the outside in with a potted plant! From succulents and ferns to aloe vera and cacti, we have house plants galore that make lovely Christmas present ideas! Explore them all in store and if you're a student, bring your ID to get an extra 10% off! You'll also find a variety of Apta pots to match, including cylindrical, cube and boule designs.
4. Grow houses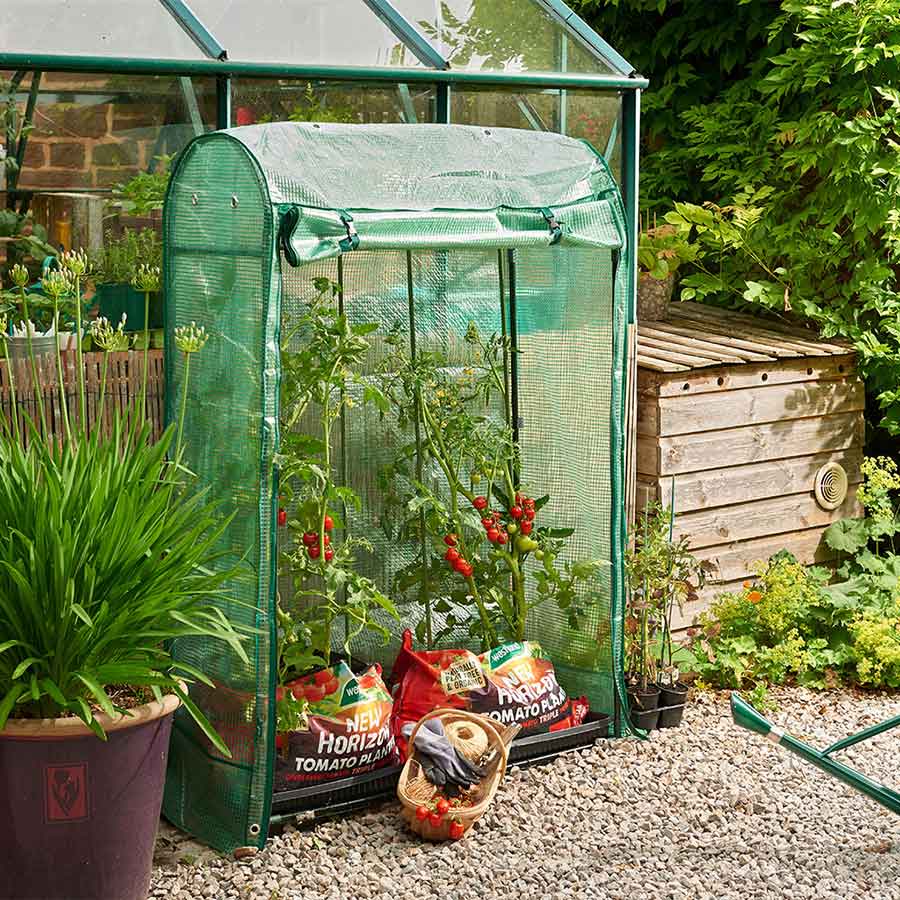 If garden space is limited or they only have access to a yard, a grow house could prove useful. Weather resistant and compact, our freestanding 4-tier models are sturdy enough to be placed wherever you want. Better yet, they'll enable your giftee to propagate shrubs and flowers and protect veggies year round. Don't want to spend a fortune? Both the Smart Garden Classic 4 Tier GroZone or Gardman Premium 4 Tier Compact are great wallet-friendly gardening gifts.
5. HTA National Garden gift cards and vouchers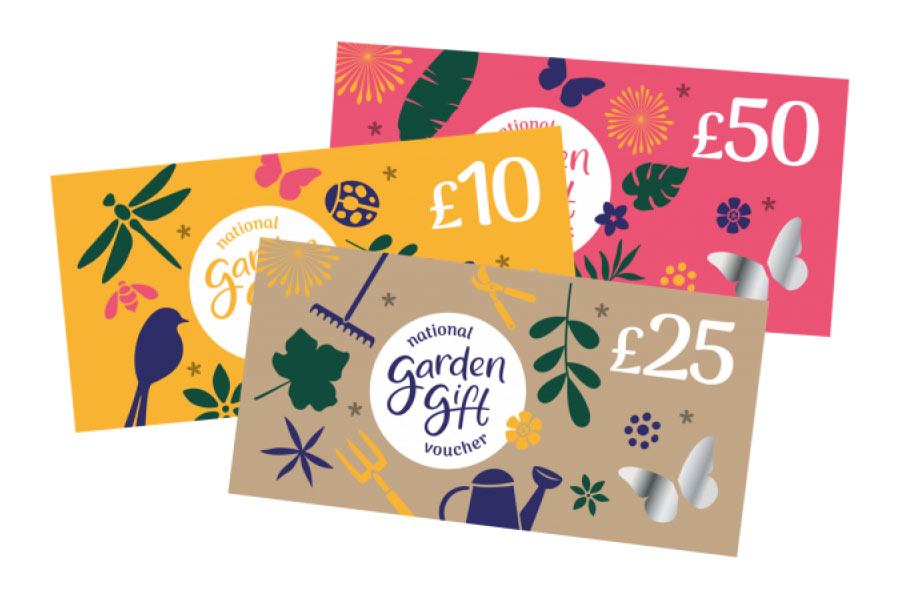 Struggling to narrow down suitable Christmas gifts? Opt for a National Gardens gift card or paper vouchers to spend in store instead. Vouchers come in set values of £5, £10, £25 and £50, while gift cards can be loaded with any amount from £5 to £250. Simply slot them into a card and let your friend or relative choose a gift at your expense. You can't go wrong!
Mid-range outdoor & BBQ present ideas
6. La Hacienda fire pits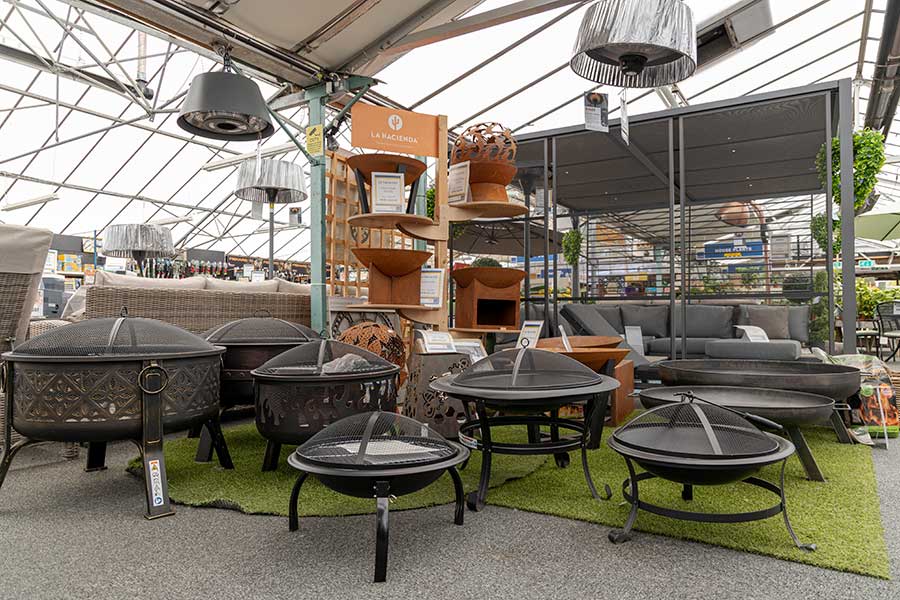 For those keen to extend their outdoor living season, how about gifting them one of our La Hacienda fire pits? The multipurpose Explorer model provides a much-needed heat source on chillier evenings and also doubles as a barbecue grill. It even folds down for easy storage and transportation. Or for a more rustic look, you could choose the bigger, deep Fasa Fire Pit with weathered finish and handy built-in log store. Both are currently available with 10% off RRP!
7. Kettler Kalos copper lantern patio heater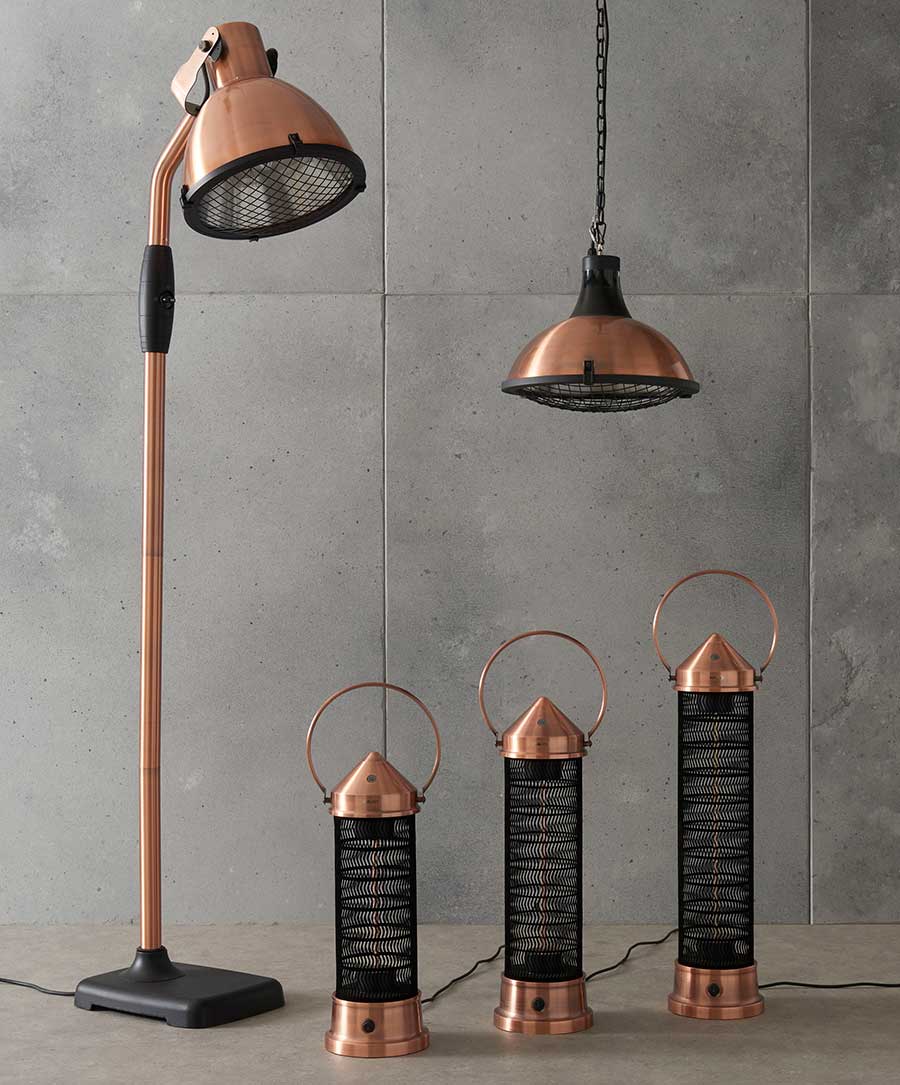 Another great option for warming patios and compact courtyards, is the electric Kettler Kalos Copper Lantern Patio Heater. The sleek copper design is both aesthetically appealing and practical, given its slimline nature and handle to aid manoeuvrability. Choose from three different heights to suit the space, with coordinating pendant lighting available to match. Your recipient will definitely thank you for this thoughtful garden Christmas gift in the cooler months!
8. Everdure Cube BBQ by Heston Blumenthal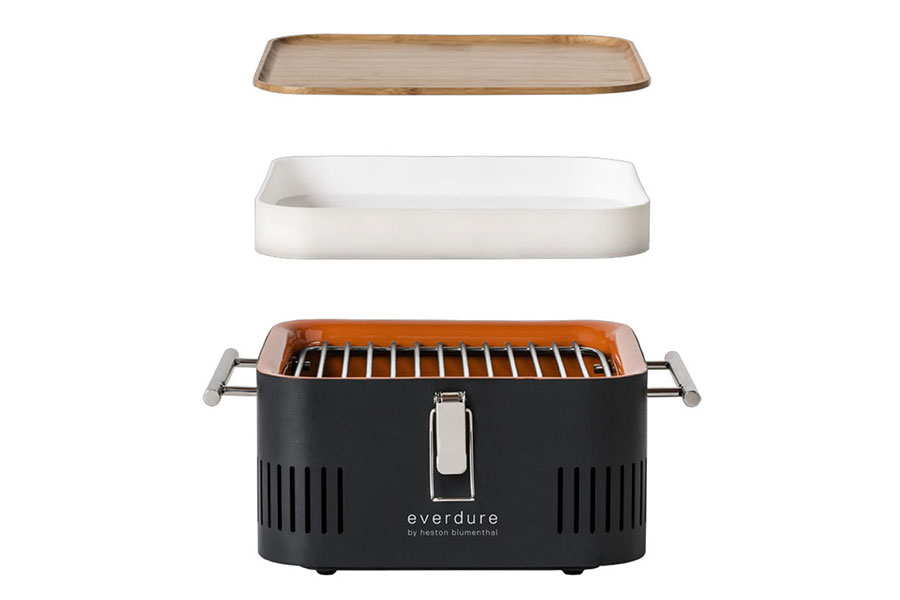 Have family members who enjoy camping or caravanning? Or maybe they're regular festival attendees? Why not treat them to a mess-free portable BBQ? Designed by celebrity chef Heston Blumenthal, the Everdure Cube Charcoal BBQ enables authentic cooking on the go. The durable design includes a removal chrome grill rack, integrated storage tray and a heat shield. It's easy to set up and clean, and there are three chic colours to choose from. Not quite what you're after? Discover our entire BBQ range, including classic Weber models, online.
9. La Hacienda pizza oven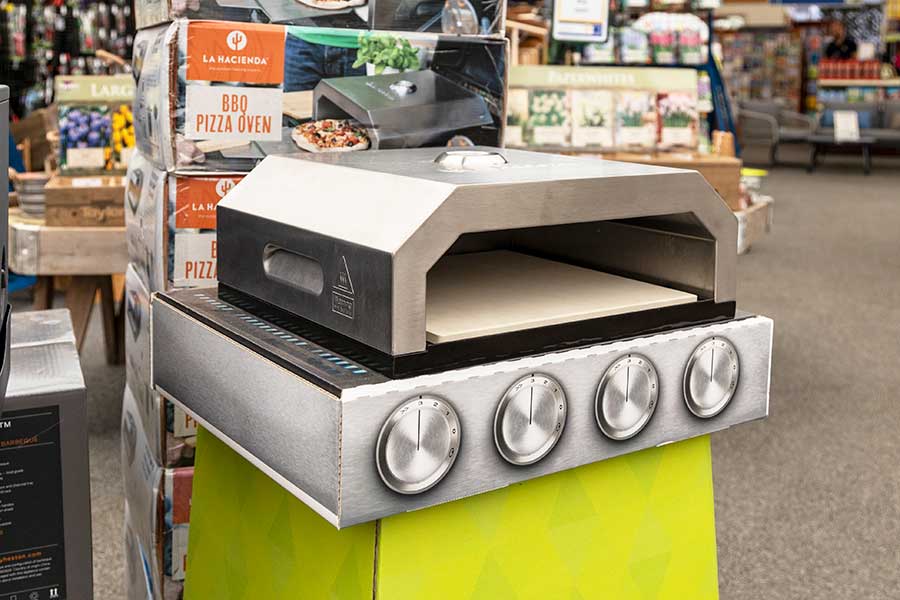 Or if you know a BBQ connoisseur looking to upgrade their current setup, what about the La Hacienda pizza oven? Suitable for gas and charcoal BBQs alike, this innovative Christmas present idea converts a regular BBQ into a gourmet stone-based pizza oven. The insulated stainless steel design also means it can be used to cook fish, meat, veggies and more – the possibilities are endless! Ready to use in just 10 minutes, al fresco chefs are bound to love it.
10. Kettler Café Roma set with stone cushions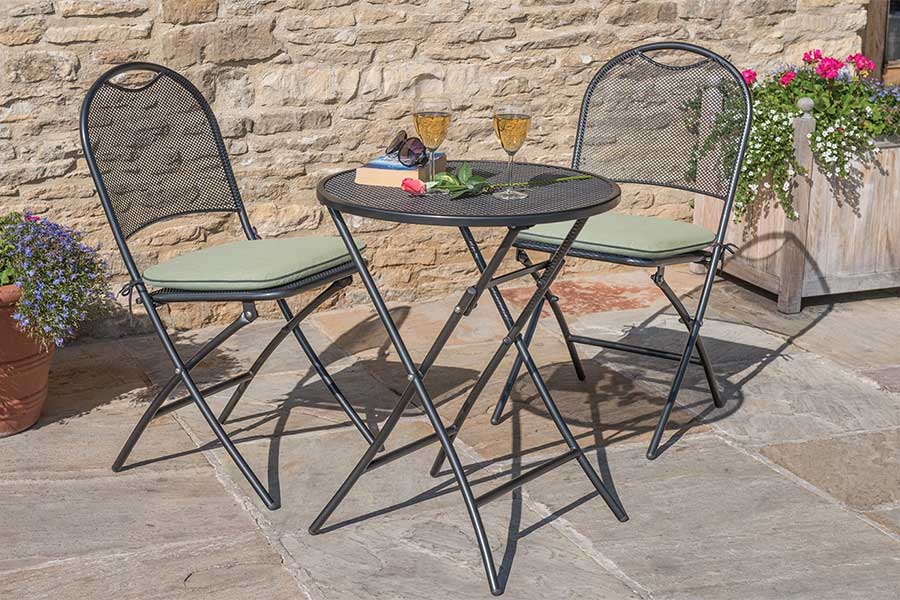 Want to help a friend make the most of their outdoor space? Even if they only have a small patio or deck, we have just the thing! Our foldable Kettler Café Roma bistro set for two is simple and compact, but perfect for drinks and nibbles in the garden. The steel mesh frame is very robust, while plush stone check cushions enhance the look and comfort of the chairs. Better still, your giftee will benefit from a 5-year anti-rust warranty for added peace of mind.
Luxury Christmas present ideas for loved ones
11. Ooni Fyra 12 pizza oven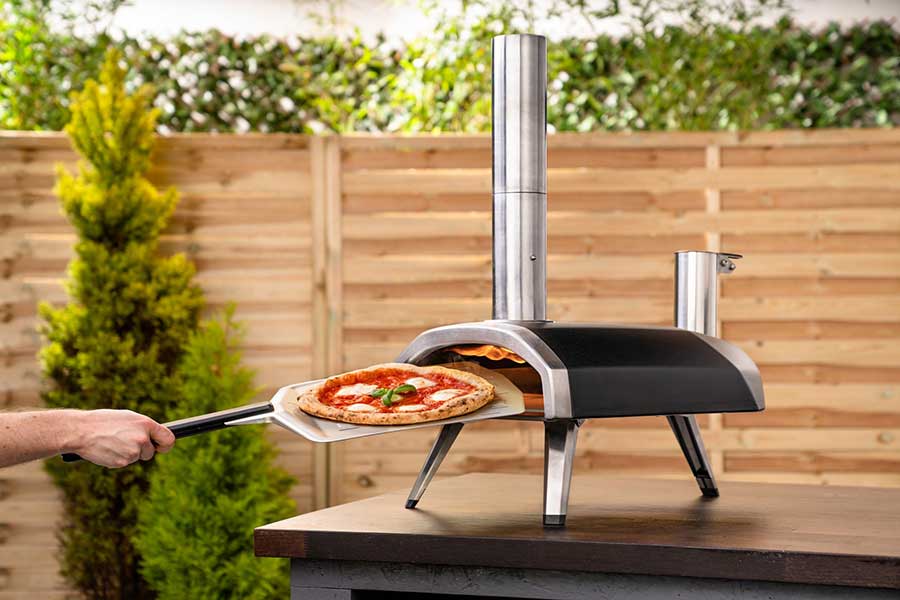 Seeking a Christmas gift idea for a pizza lover? Help them say goodbye to greasy takeaways with the bestselling Ooni Fyra 12 pizza oven. This clever piece of kit offers a traditional wood-fired cooking experience that is completely portable. Whether they want to use it in their own garden or on a staycation, your giftee will be able to enjoy crisp, stone-based pizzas in just 60 seconds! Plus, you'll no doubt be invited round to try it out, so it really is a win win situation…
12. Kettler conservatory lounge sets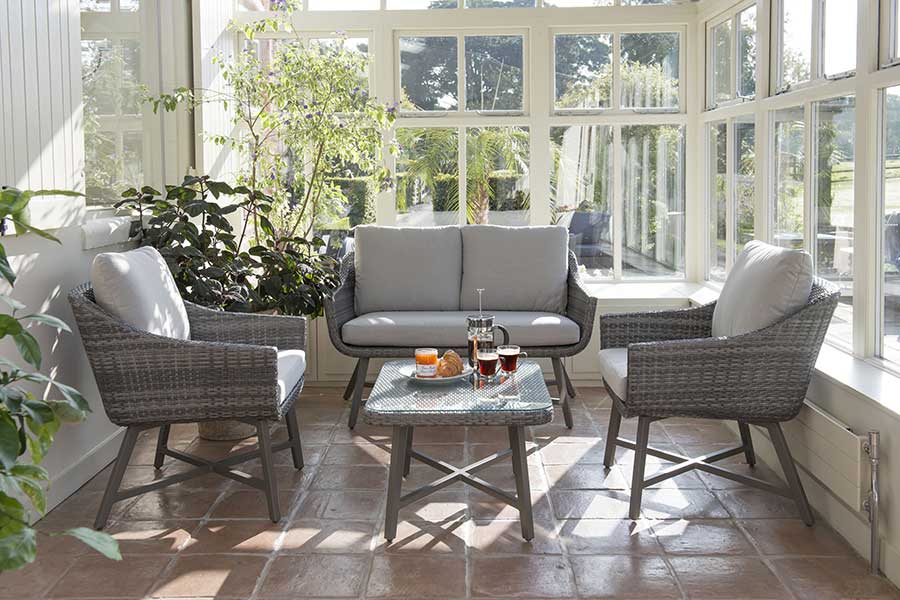 Want to surprise someone special in your life with a garden-related Christmas gift that will serve them well for years to come? Or perhaps you want to treat yourself this festive season and upgrade your outdated garden set? Then take a look at our stunning Kettler garden furniture. This well-established brand offers high end garden furniture for all kinds of settings.
Relax back in the unrivalled comfort of the Charlbury Lounge Set, complete with weatherproof wicker-effect armchairs, sofa and matching coffee table. Or go for the stylish La Mode Lounge Set with bucket-style seats and tapered legs – ideal for contemporary gardens. Both can be used outdoors on your deck or patio, as well as in conservatories during the colder seasons.
13. Kettler Elba Low lounge set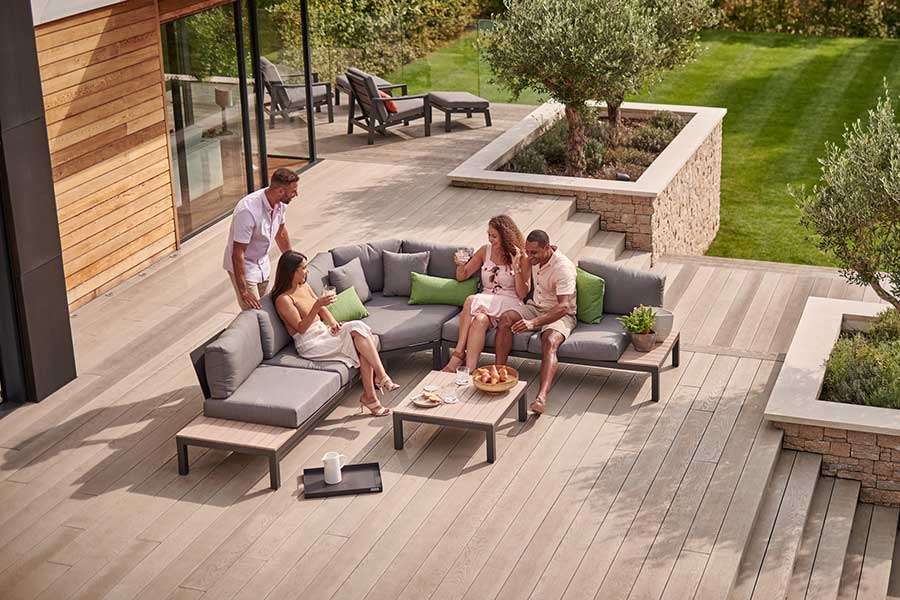 Otherwise, the Elba Low Lounge Corner Set for 6 incorporates a modern aluminium frame and plush seat cushions. It also comes with a coffee table and built-in weathered teak tables to ensure your drinks are always within easy reach. Not to mention an optional footstool and a choice of grey and white finishes to suit your preference. On top of that, this particular set is now on sale with an impressive £999.99 off RRP, so get it while you can!
And that's it – Christmas present ideas for every eventuality! Need some help selecting the right item for your recipient? Why not pop in to see us and view potential gifts in person? Our team will also be on hand to offer advice if needed. And whichever item you choose, we can arrange fast and free local delivery to OX postcodes and there's no minimum order amount.
Have your chosen garden gift delivered to your own home to wrap ahead of the big day. Or send it direct to your loved one as an early festive treat – the choice is yours! For customers further afield, we have a click and collect service too. Order now to avoid the December rush.