Add Wonder to Your Garden this World Wildlife Day
It's World Wildlife Day on 3 March 2019 and Oxford Garden Centre has some tips on how you can attract wildlife to your garden with wildlife friendly plants and accessories from bird boxes to hedgehog food.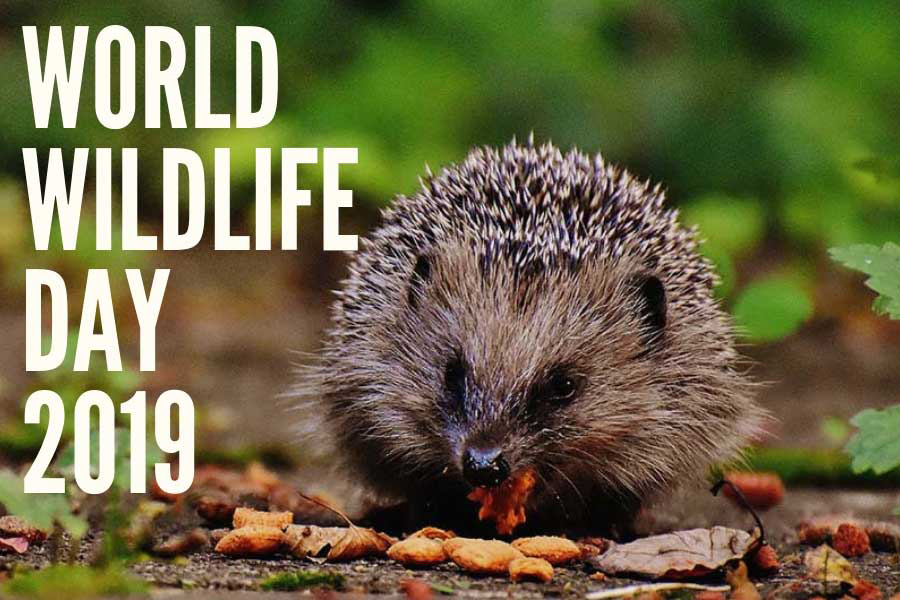 World Wildlife Day 2019
A day to celebrate and raise awareness of wild animal and plants, World Wildlife Day 2019 is all about celebrating Life below water: for people and planet. But, the water life theme makes it no less relevant to our UK gardens. Every greenspace – from a few hanging baskets on a balcony to acres of orchards – contribute to the eco-system of which our planet's trees and sea life are the heart.
Did you know, more than three billion people depend on marine and coastal biodiversity for their livelihoods? Marine wildlife has not only sustained humans for thousands of years but it also enriches our lives daily in a number of ways, from Polynesian cultures of the South Pacific who share a sacred connection with the sea and its creatures to those in the UK who discover new species via David Attenborough on the TV.
The way we live has negatively impacted the ocean and the creatures and plants within and, while national days such as World Wildlife Day are a wonderful opportunity to celebrate the diversity of wildlife we have, this 3 March is an excellent juncture at which to stop and think about how we can make a difference, quite literally, at a grassroots level
Why is wildlife important?
The key message for World Wildlife Day is that we only get out of our planet what we put in. We've taken so much already but giving back, by providing a wild flower garden where declining pollinators such as the humble bumble bee can thrive, is a step in the right direction.
We also need to combat pollution by creating greener spaces – adding grasses, flowers and trees as well as fabulous living walls and rooftop gardens where space is at a premium – to:
Filter the air of pollutants
Give shade and lower temperatures
Reduce soil erosion and flooding
How to attract wildlife to your garden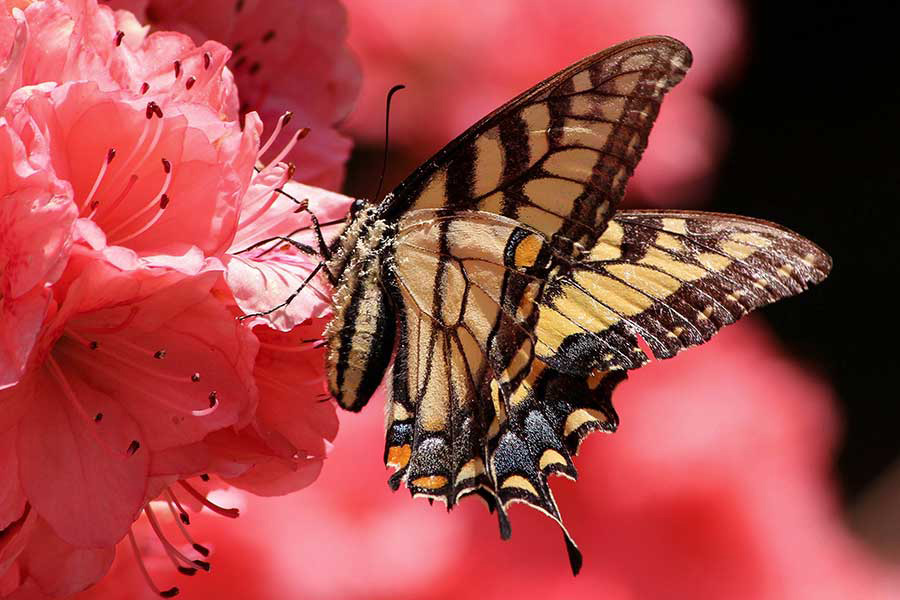 Our Head of Horticulture, Andrew Gardiner, has a few top tips for Oxfordshire gardeners detailing how they can attract birds, bugs and small mammals – all crucial for the environment – to their outdoor spaces this spring.
The end of February has been unseasonably warm and that's motivated everything to start coming out of hibernation that little sooner, so we need to get our welly boots on and give them a helping hand. Here's what Andrew suggests: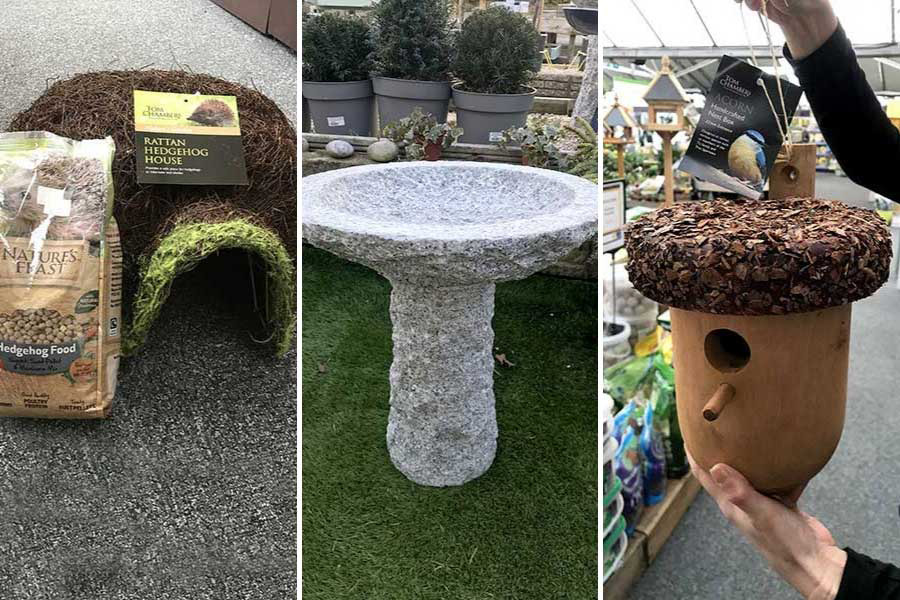 Bird boxes – "In my own garden there are already tits searching for convenient holes in trees and old nest boxes, as well as birds displaying to each other, so now is the time to get bird boxes up. I've added a handcrafted acorn nest box to one of my trees (available at Oxford Garden Centre for £24.99) and we've got a variety of bird boxes for sale in store from only £6.99. You'll also find large bags of RSPB bird food in stock (RSPB Table Mix 12.75kg, £19.99) and we've recently had a delivery of some beautiful slate bird tables (£89.99) and granite bird baths (from £74.99), so we've got all your bird bases covered."
Hedgehog homes – "With climate change, habitat loss and a rise in predators all contributing to the hedgehog decline, there are a number of things we gardeners can do to stop these spikey little snufflers declining further. As well as creating wildlife highways and byways so hedgehogs can wander between gardens more freely, and putting out a hedgehog house (Rattan Hedgehog House £24.99) so they have somewhere cosy to spend their winter, leave out some food for them so they can stock up." Hedgehog food is available from Oxford Garden Centre at £2.99 per bag.
Flower fuel – "Early butterflies, ladybirds and bees are coming out of hibernation, a lot of people think they die off yearly but they don't. Make sure you have plenty of spring flowers – such as crocus, primrose and hyacinth – in your garden or early flowering shrubs – such as rhododendron and hellebore – to give them some fuel after their long sleep." Flowering bedding plants are available at Oxford Garden Centre now from 99p. Please talk to a member of our horticultural team in store for recommendations of other early flowering plants and shrubs.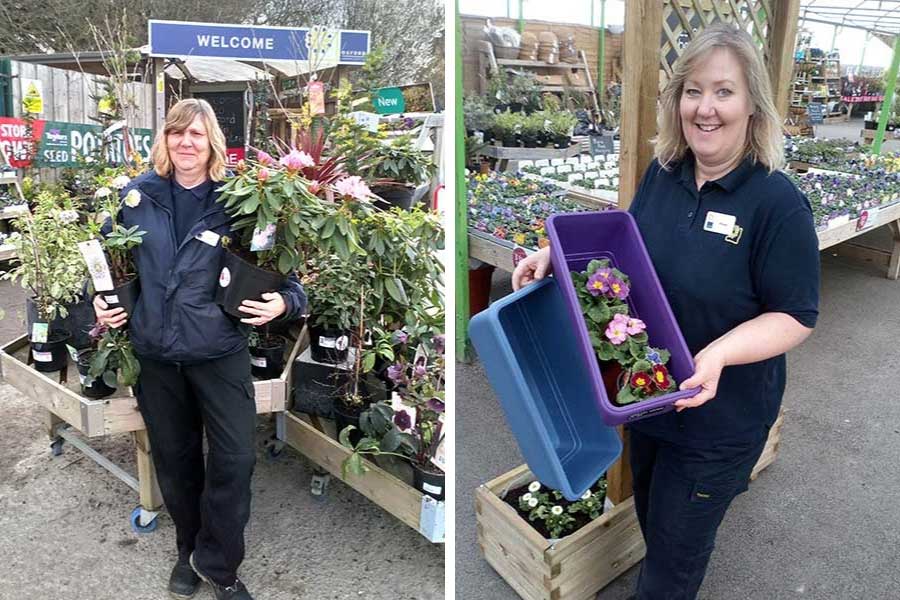 Make sure you visit Oxford Centre to explore our wildlife garden friendly plants and products and see what offers we're running in store. Remember, whether you want something small like some hedgehog food or pot plants or something larger and heavier like a stone bird bath or bird table, we offer free local delivery.