Our 7 Best Metal Garden Furniture Deals for Spring 2023
Metal garden furniture is a mainstay of our outdoor living collection at Oxford Garden Centre. Robust, weather-resistant, and easy on the eye, metal is a perennial favourite of our customers when choosing outdoor furniture.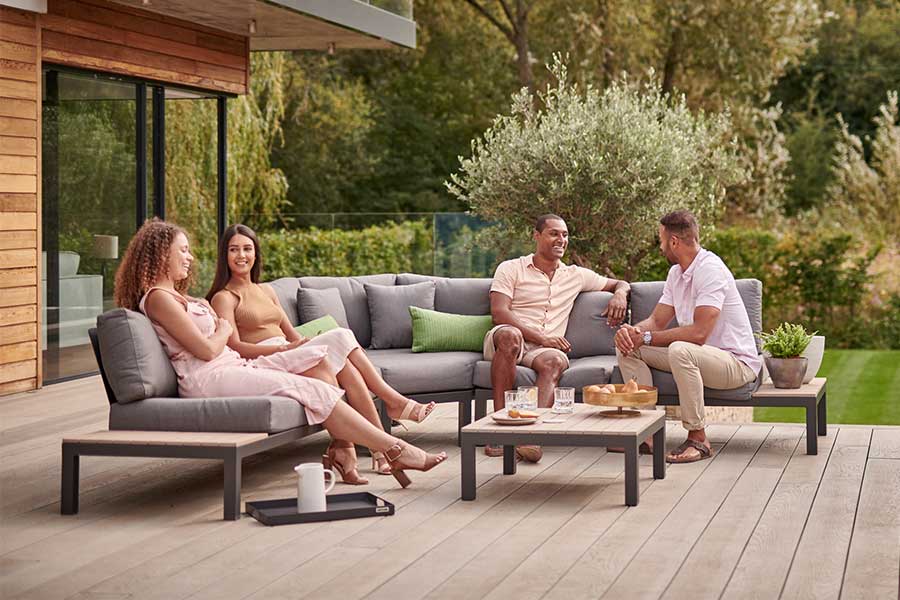 We stock everything from sprawling furniture sets to one-off pieces such as loungers and parasols. With so much choice on offer, we have decided to narrow down this article to our seven best deals on metal garden furniture. Combined with Free National Delivery on items over £1,000, these deals should help you elevate your outdoor living without breaking the bank.
Almost all products featured here are physically on display and available to try in our garden centre near Oxford. What's more, all seven products are currently in stock and ready for immediate dispatch.
Why choose metal garden furniture?
At the quality end of the outdoor furniture market, consumers have a choice between wood, rattan, and metal frames. While all three materials have their pros and cons, metal holds a clear advantage in two categories: durability and low maintenance.
Metal garden furniture can be left out all year round. It is resistant to harsh weather and, with a touch of occasional maintenance, lasts for many years before even a hint of wear sets in. It is also very easy to clean, requiring only a quick wipe-down with a rag soaked in water and washing up liquid (although you can buy specialist metal outdoor furniture cleaners).
Style, of course, is a purely subjective measurement. But metal garden furniture holds its own here, too. At Oxford Garden Centre, many of our furniture frames boast a beautifully minimalist look, while others ooze traditional charm. Some frames even come coated in a beautiful matt finish, such as the Alexander Rose corner set (see below).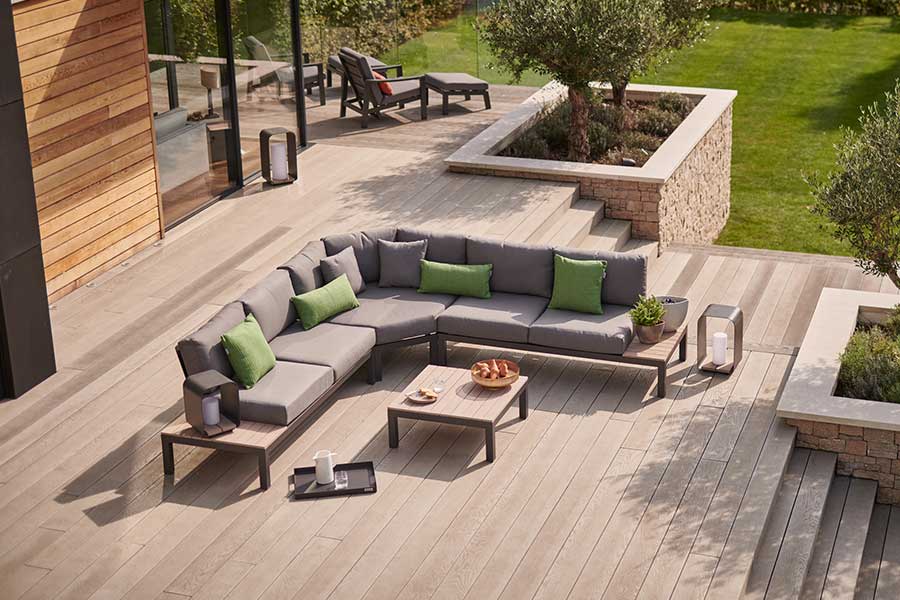 Available in graphite grey or white, this majestic metal garden sofa by Kettler comes with a matching coffee table and the option of a footstool (£219.99 extra) and cover (£119.99 extra). Seating up to six people, the Kettler Elba offers "a modern take on traditional garden furniture aesthetics" – see the stylish aluminium framework and weathered teak tables. Luxury foam core cushions sit on a textile sling for added comfort. Includes a 3 year manufacturer's warranty.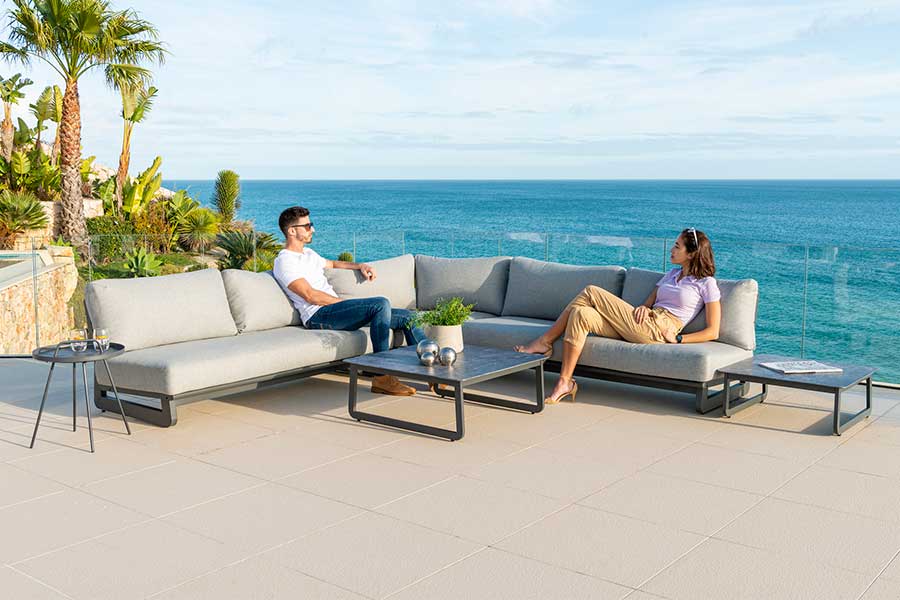 Just as luxurious as Kettler's Elba corner set is Alexander Rose's version. This showstopping furniture corner set boats a durable aluminium frame in a finely textured matt grey finish, complemented by comfy light grey cushions. The 70x70cm side table is topped with a dappled grey ceramic glass effect. At £1,498.99 off, you'll do well to find a better deal on garden furniture all season. Includes a 5 year manufacturer's warranty.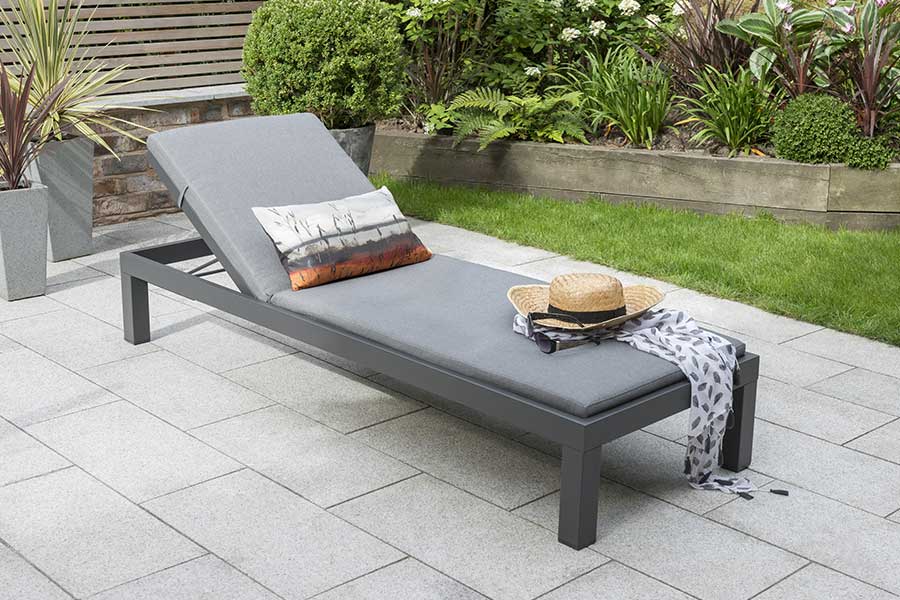 What is summer in the garden if not for sunbathing? Kettler's take on the lounger boasts a weatherproof aluminium frame with two comfy cushions. You can choose from five different back positions, from lying flat to popped up for reading a book. Just set it up and enjoy years of comfortable lounging. Includes a 3 year manufacturer's warranty.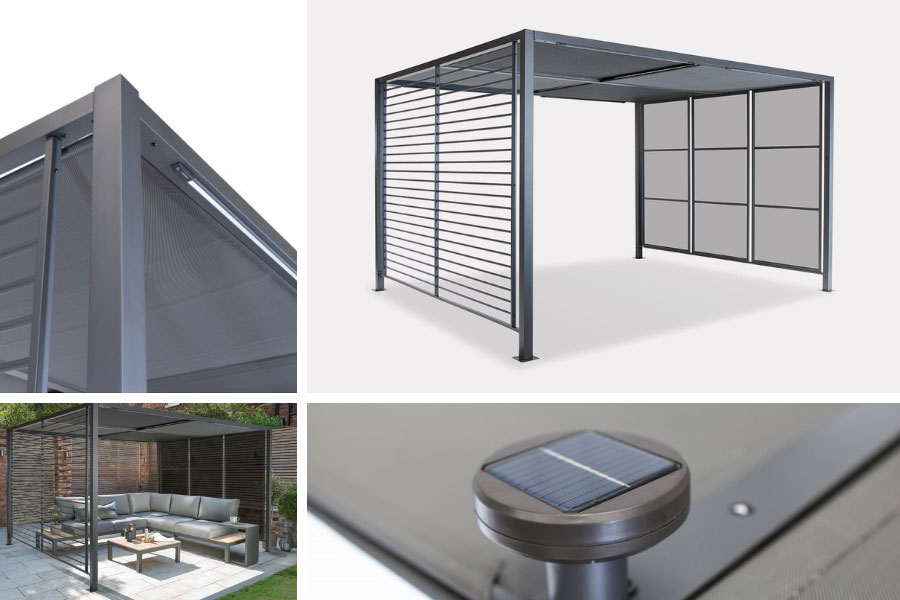 With this giant "Panalsol", Kettler aren't dealing in half measures. The giant dimensions (3x3.35 metres) are big enough to completely cover all the furniture sets featured in this article, with room to spare. At 2.2 metres high, only professional basketball players will worry about bumping their head. The robust aluminium frame is powder-coated and rustproof, while the roof boasts a soft, all-season Textilene material that won't deteriorate in hot or cold weather. The icing on the cake is solar powered LED belt lights in the roof to let the fun continue well into the evening. Includes a 3 year manufacturer's warranty on the frame.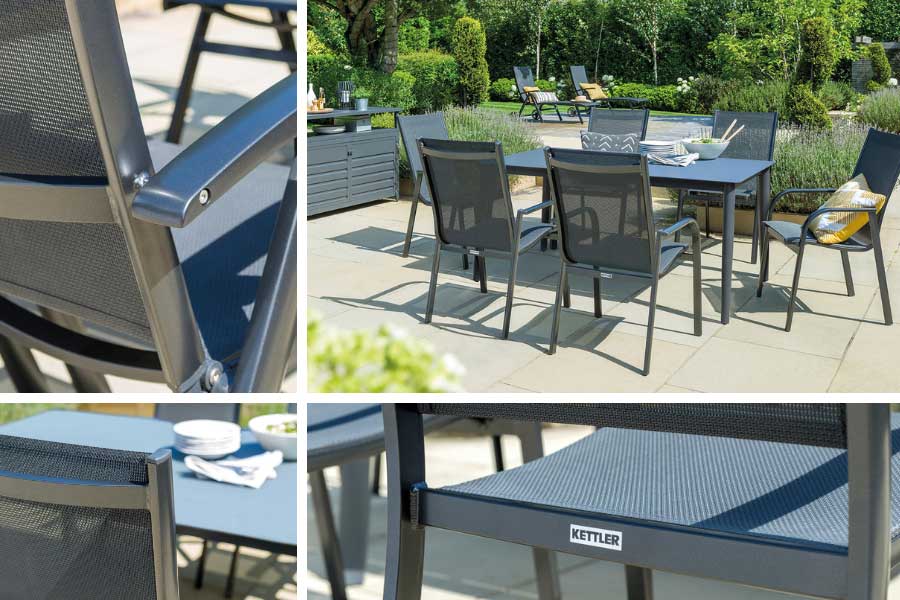 This classic 6-person metal garden table and chairs set by Kettler shows the design versatility of metal: its 1.7x1.7m table top is made of aluminium and boasts a stunning wood effect. As for practicalities, this set is a good deal more flexible than the other 5- or 6-person featured here thanks to the six multi-position chairs. Includes a 3 year manufacturer's warranty for both the table and chairs.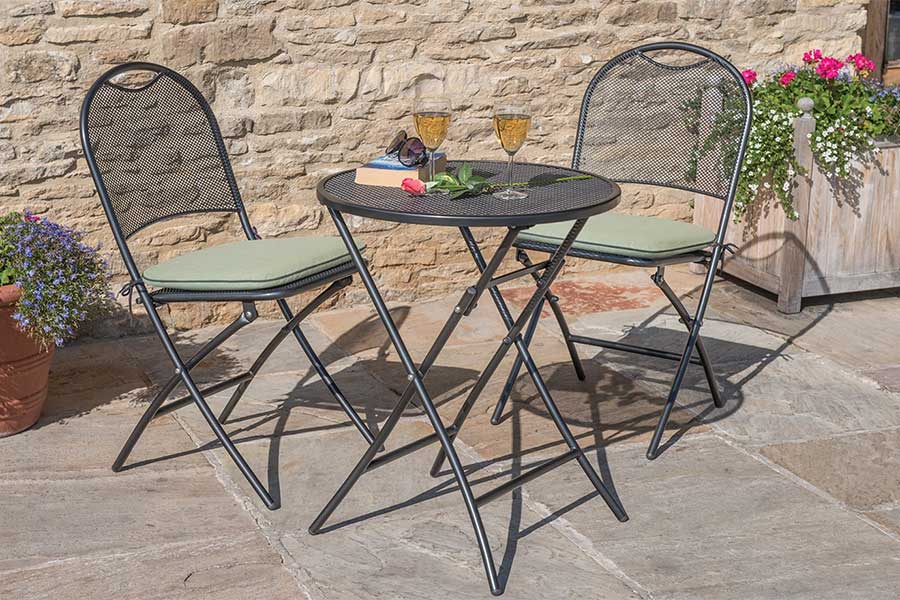 For a more intimate affair, consider this 2-person foldable bistro set. Perfect for small outdoor areas such as patios or balconies, the Café Roma comes in three cushion colours: sage, slate, or stone. The frames are made from tough, weatherproof steel mesh, while the chairs and table are easily foldable for quick storage. Includes a 5 year anti-rust warranty.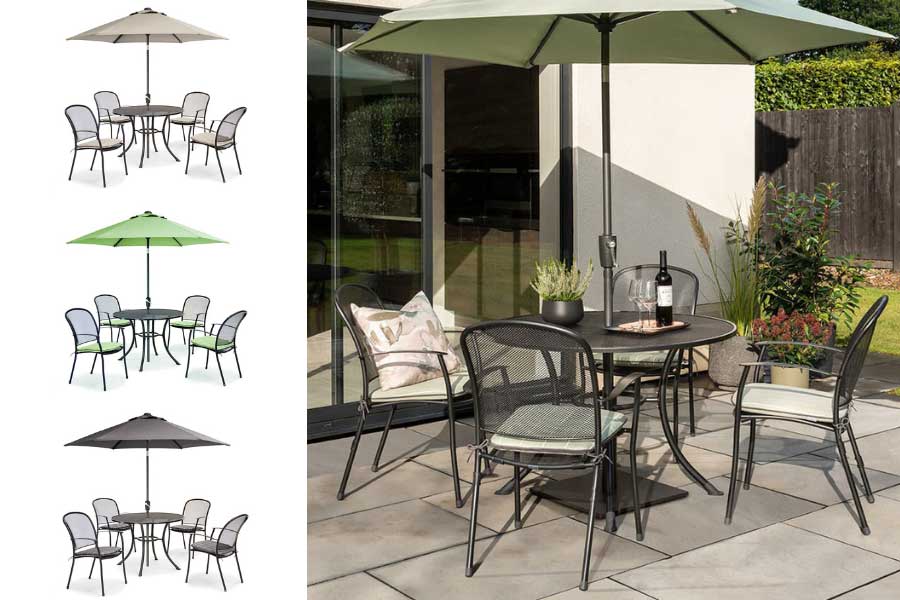 This elegant steel mesh 4 seater bistro set boasts a timeless look suited to any traditional garden. Available in slate, stone, and sage cushion colours, the robust table and chairs come with seat cushions and a parasol, as well as an optional parasol base (£76.50 extra for 16kg, £134.99 extra for 32kg). The Caredo set takes pride of place on the Oxford Garden Centre patio garden at the café – what better proof of its style, quality, and durability? The table and chairs come with a 3-year anti rust warranty, while the cushions and parasol are covered by a 12-month manufacturer's warranty.
How to order with Free National Delivery
We are proud to offer Free National Delivery on all furniture sets or individual pieces of furniture over £1,000, and Low-Cost National Delivery on all products under £1,000. As for local OX postcodes, we continue to offer Free Local Delivery for all products, no matter the price.
You can purchase your garden furniture two ways: online via the OGC web store, or in person at our garden centre near Oxford. As of writing, all the metal garden furniture products featured here are in stock, on display, and available for immediate dispatch.
If you would like to speak to an expert about any of our garden furniture products, or have a question about delivery, please reach out via phone or email.